Keyframe Studios Introduces The Watchers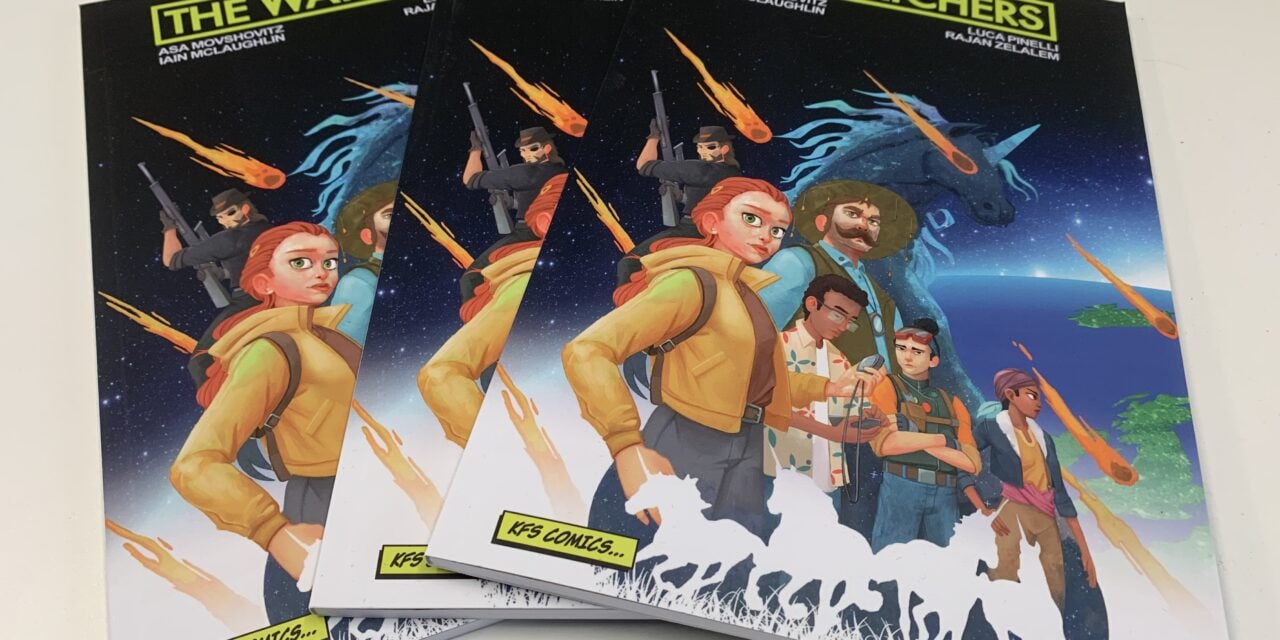 Keyframe Studios, a London-based animation studio, has announced the creation of a new IP that will offer multiple opportunities across numerous media.
Devised by Asa Movshovitz, Keyframe Founder and Animation Director, The Watchers, a fantasy adventure IP, has already appeared on the ComiXology platform, a cloud-based digital distribution platform for comics that enjoys a massive following, and Comichaus.com, a popular app, marketplace and database for indie comic books. The Watchers has also been published in comic book form and discussions are under way with potential distribution partners.
Asa Movshovitz and the Keyframe team are also making plans to develop The Watchers into a TV series with strong potential across multiple media.
The Watchers is a clever and exciting take on the subculture of cryptozoology – the study of fantastical beings, like Bigfoot and the Yeti, from the folk imagination.
When a meteorite shower is followed by sightings of Cryptids – creatures such as The Loch Ness Monster, Bigfoot and Unicorns – they are quickly targeted by hunters and poachers until a mysterious group called The Watchers is called upon to ensure their safety. Guardians of the Cryptids for centuries, The Watchers emerge from their secret hiding places to protect these creatures and find out what caused the Cryptids to reappear after so many years.