Carrs Pasties partner with Aardman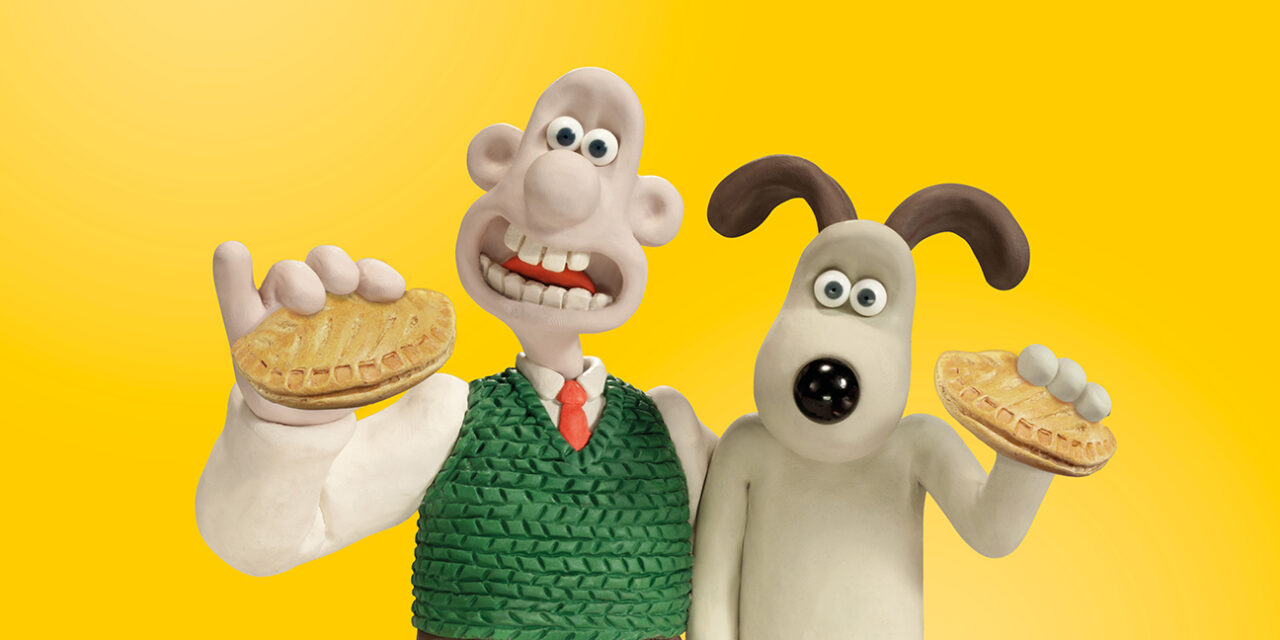 Carrs Pasties, a Bolton-based Bakery has partnered with multi-award-winning independent animation studio, Aardman, the creators behind film and TV family favourites Wallace & Gromit, Chicken Run and Shaun the Sheep.
The partnership celebrates the 30th anniversary of Wallace & Gromit: The Wrong Trousers which was released in December 1993 and was the first film featuring Wallace & Gromit to win an Academy Award®.
To celebrate the anniversary, Carrs Pasties will be launching a brand-new Wallace & Gromit inspired pasty – the More Cheese, Ham & Chilli Jam Pasty.
The pasty includes four cheeses – Mature Cheddar, Red Leicester, Wensleydale and Mozzarella, with pulled ham and caramelised onion, all encased in Carrs famous golden puff pastry. As part of the experience the new pasty also comes with a sachet of tangy chilli dip. It's the first product Carrs Pasties has ever introduced with a specially made dip to accompany it.
The new pasty will be available to buy as a fresh from the oven product from Carrs Pasties four stores in Bolton from Monday 7th August. It will then be available as a frozen product for local and nationwide delivery before being available in selected trade customer stores.
Customers who live outside of Bolton can get the new pasty delivered via the nationwide delivery service. Frozen pasties are sent in the post via courier and are delivered direct to the doorstep of customers.
As part of the partnership, a new logo ident along with some new packaging has been created with a bespoke image created by Aardman which includes a model of the More Cheese, Ham & Chilli Jam Pasty.
Matt Carr, director at Carrs Pasties said: "We're very excited about this partnership. Aardman's values and purpose align so much with our own, and we can't wait for our customers to try the pasty. It's the first time we've ever launched a product with a dip but the flavours work perfectly. Working with the team at Aardman has been a pleasure so far and we hope to continue the relationship into the future."
Rachael Peacock, Senior Brand Manager, Aardman added: "Aardman is delighted to be working with an independent, family run business on this exciting new Carrs pasty flavour. The More Cheese, Ham and Chilli Jam pasty is full of invention just like Wallace, and with his love of cheese and his northern roots – I'm sure he would approve. We can't wait for Wallace & Gromit fans to tuck in with a nice cup of tea, eh Gromit!"
As part of the celebration Carrs Pasties are working with Bauer Media on a radio campaign which will give listeners a chance to win a family day out at Blackpool Pleasure Beach, home of Wallace & Gromit's Thrill-o-Matic ride along with spends. The radio ad can be heard on Global Hits and Rock FM throughout August.