Submissions open today for Kelvyn Gardner's License This! competition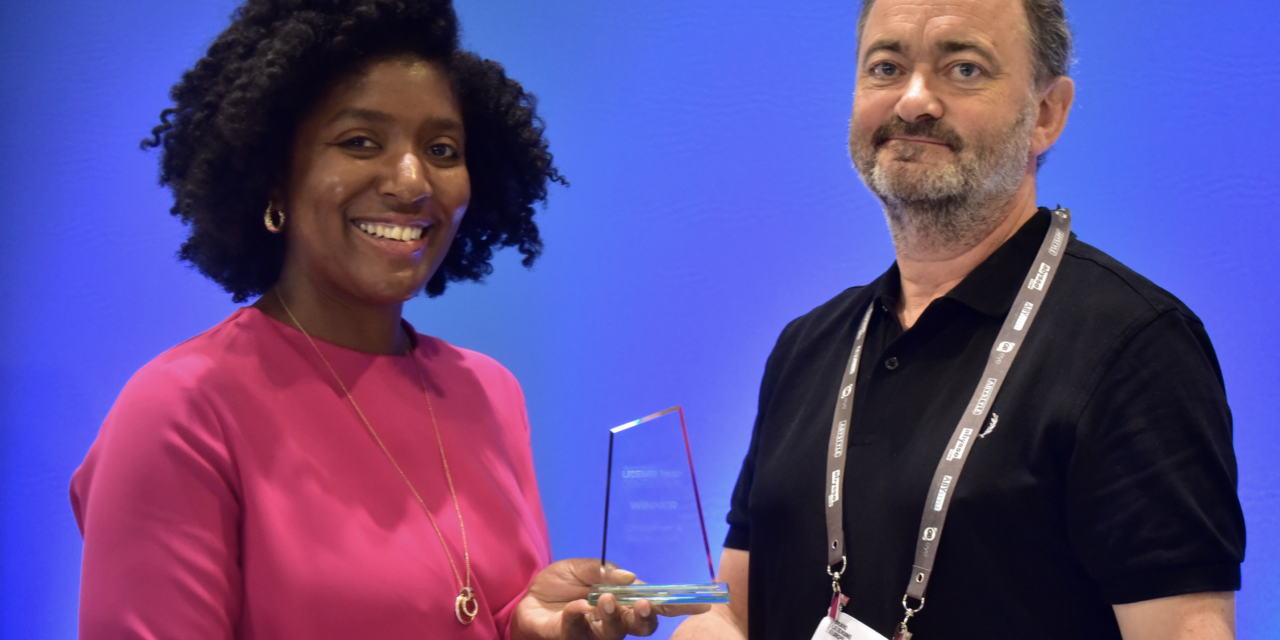 · License This! is free to enter – applications close 28 August
· New: judging to take place ahead of BLE
· New: winners and finalists announced on stage ahead of Day One opening keynote
· Panel of judges confirmed, including new chair Robyn Cowling and editorial staff from License Global
The submissions window has opened for this year's Kelvyn Gardner's License This! competition. The popular competition, which has been the springboard for many successful brands and careers over the years, is free to enter, closing at 17:00 BST on 28 August.
Organised by Brand Licensing Europe (BLE) (4-6 October, ExCeL, London) and License Global, the competition propels illustrators, publishers, designers or animators with unlicensed brands into the spotlight, helping them break into the lucrative $340+ billion global brand licensing industry, secure new deals and/or agent representation.
License This! is free to enter; applicants are required to submit a written overview, video pitch and detailed vision explaining why their brand is suitable for licensing. The video is replacing the live pitch, which previously took place in front of the judges at BLE.
This year's judging panel will review the entries based on their:
· Level of ingenuity
· Licensing potential
· Alignment with today's marketplace
· Why it's unique
This year, the judging will take place ahead of BLE with the winner and three runners-up announced on stage ahead of the Day One opening keynote on Wednesday 4 October.
The winner will receive over £7,000 of free exposure and promotional support to help develop their brand:
· An editorial feature in the BLE 2023 Show Daily
· Promotional support from BLE and License Global for 12 months
· Free of charge turnkey booth at BLE 2024
· One year Licensing International membership
· One-year Products of Change membership  
· Pop-up banner display at Brand Licensing Europe 2024
· Exclusive interview of the winning brand, featured on LicenseGlobal.com
· One hour of one-on-one mentorship post-event with Robyn Cowling
· One hour one on one mentorship opportunity with License Global editorial staff
· Access to LinkedIn community group of current and past winners
And the three finalists will receive:
· An editorial feature in the BLE Show Daily
· Pop-up banner display at Brand Licensing Europe 2024
· One hour mentorship opportunity for finalist group with industry experts
· Access to LinkedIn community group of current and past winners.
Sophie Jonas-Hill is a License This! winner from 2021. Since winning, a series of posters featuring her artwork have been sold through HMV.
"Winning License This! has been literally life changing for me and my business – it's amazing! I've had the best advice and guidance you really couldn't buy from all the panel, who have introduced me to so many new contacts and opportunities I wouldn't have known about otherwise. I've learned so much so fast! I nearly didn't enter as I thought I wasn't established enough to get through, but everyone has been so excited by my art and brands, it's been really positive and supportive," she said.
This year's judging panel:
· Chair: Robyn Cowling, Licensing Consultant/Brand Director, Rocky Horror Show, Golden Goose
· Sarah Lawrence – Licensing Director, This is Iris
· Dale Boreham – Senior Design Manager, Moonpig
· Teri Niadna – Managing Director, Brandgenuity
· Dan Grant – Licensing Director, Danilo
· Billy Langsworthy – Co-founder, Mojo Nation & Brands Untapped
· Maxine Lister – Head of Licensing, Natural History Museum 
· Sabrina Segalov – Senior Licensing Manager, Sanrio Global Limited
· Emily Fawcett – Head of Global Licensing, Abysse Corp
· Clare Piggott – Managing Director, Larkshead Licensing Ltd
· Charlie Langhorne – Co-Founder & Managing Director, Wild in Art
· Phil King - Managing Director, Trademark Products Ltd
· Ben Roberts, License Global, Content Director, EMEA
· Ian Hart, License Global, Senior Digital Editor, UK & EMEA
Chair Robyn Cowling: "I'm honoured to be working with such a fantastic cohort of licensing specialists to scout, support and nurture new brand creators.  The licensing industry is a truly collaborative world, uniquely combining creativity and commercial endeavours and I'm excited to see what untapped talent lies out there and how we can guide them towards making their ideas into real consumer products programmes."
Entries are welcome now at License This! 2023 competition. If you have any questions on the entry process, please contact event organizers lily.drennan@informa.com or anna.lommatzsch@informa.com. To register to attend or exhibit at BLE 2023 visit.
Notes to applicants (?):
To be considered, entrants must own a new artwork, brand or character that has no merchandising deals already in place or pending and the company portfolio has not been licensed on more than two products prior to 1 June 2023. Entrants cannot be a current or past BLE exhibitor. Applicants are limited to 1 submission per person.