Bandai to Launch First Ever Milo Toy Range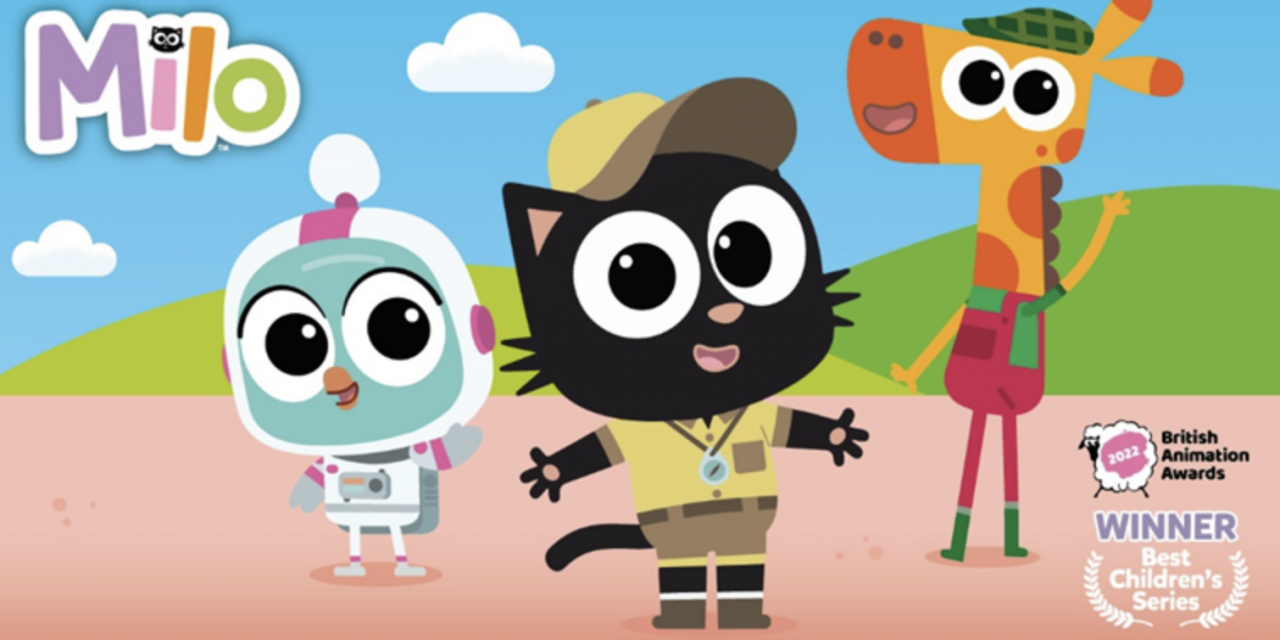 DeAPlaneta Entertainment has announced it has closed a deal making Bandai the master toy license holder for animated series MILO.

The toy range includes playsets & figurines, role play, vehicles, electronic educational toys and soft toys, and will be available for purchase from Spring 2023. The deal covers the UK, Ireland, Portugal and Spain with other countries such as France, Germany and Italy set to follow. 

According to Nic Aldridge, Managing Director Bandai UK Ltd: "We are absolutely thrilled to be appointed as Master Toy Licensee for Milo. From the moment we saw the animation, it really stood out to us with its fresh new look; bright, bold colour scheme and its super cute graphic style.  We immediately felt that the series lent itself to having a strong product range to support the content. When we learnt more about the property, we were very impressed about its core values and positive messaging around careers.  Career role play is such a key play pattern to our preschool target age group, we are really excited to develop a product range to further reinforce the fact that "Every job is AMAZING!".  
From Ignacio Segura De Lassaletta's, DeAPlaneta Entertainment Chief Executive Officer, view: "Our company is proud to have signed an agreement with Bandai, a leading company in the creation and distribution of toys from well-known and popular international successful productions. Bandai has fully understood the unique philosophy of the Milo series and we are confident that together we will expand the brand into multiple territories and areas without ever losing any of the core elements". 
MILO is a pre-school television series produced by Fourth Wall in association with DeAPlaneta Entertainment. It recently won the 2022 Best Children's Series at the prestigious British Animation Awards. 
Since launching in the UK on Channel 5's Milkshake! Milo has enjoyed high ratings and is also available on the broadcaster´s on-demand platform My5. Ahead of well-known series, since the launch in May 2021, Milo reached 1m kids between 4-15 and 3.3 million individual 4+ in the UK. Overall, Milo achieved an average audience of 53k Kids and a 17% share*. Milo, which already has more than 4 million views on its official YouTube channel, will soon be expanding on to new YT channels in other countries. 
The series is also broadcast in Poland (MiniMini+), Italy (DeAJunior), Australia (ABCKids), Hungary (MTVA), Latin America (Cartoonito and HBO Max) and it is continuing its global expansion with a forthcoming launch in China (Senyu). This Spring,Milo also lands in Finland (YLE), Spain (Clan), Poland (Pulse TV) and the Czech Republic (Česká televise). This autumn, the series will also premiere on free TV in Italy (Rai Yoyo) and Sweden (SVT). 

MILO (52×11' episodes) is bright, colourful and brings a contemporary graphic style to the small screen. Together with his best friends Lofty and Lark, Milo uses role-play to explore the wonderful world of vocations – from Doctors and Mechanics, to Hairdressers, Chefs and Postal Workers – introducing pre-schoolers to a variety of professions in a positive and entertaining way. The series' underlying message is that every job is AMAZING!  
Milo was produced by Fourth Wall in association with DeAPlaneta Entertainment, a leading European entertainment company. Production was supported by the UK-Government funded Young Audiences Content Fund, which is managed by the BFI and supports the creation of distinctive, quality content for young audiences. The fund is intended to provide content that informs our understanding of the world, stimulates knowledge and learning, while representing diversity and alternative viewpoints. 
DeAPlaneta Entertainment holds and manages worldwide consumer product rights to the series and is working with Lisle Licensing in the UK to build a strong brand presence and licensing programme.