WildBrain CPLG Lifestyle Announces cool deal with 24 ICE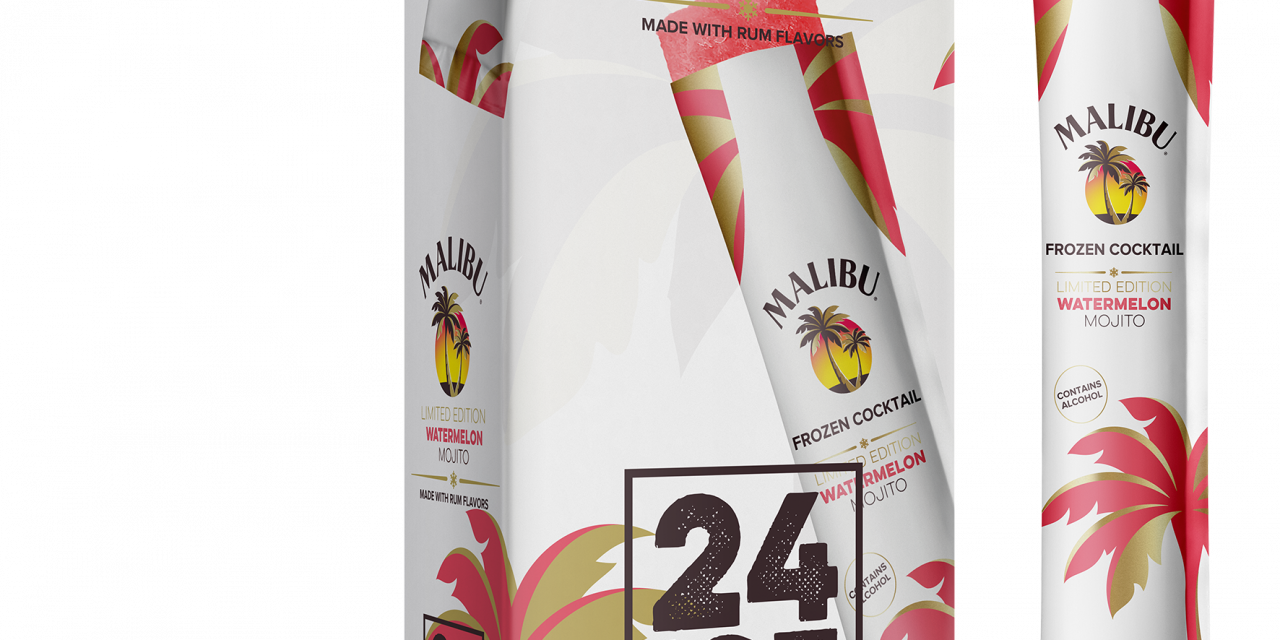 Malibu watermelon mojito frozen poptail ties with launch of Malibu Rum's latest flavour: Malibu Watermelon. Poptail available in liquid form to be frozen at home from this month at local retailers and liquor stores, including Jumbo, Vomar and Makro, and also at festivals across the Netherlands.
Peter Evers, Commercial Director at WildBrain CPLG Benelux, said: "There's been a huge surge in the popularity of ready-to-drink cocktails as consumers look to recreate craft cocktail culture at home. With Malibu evoking the spirit of summer, the brand is ideally placed to capitalise on the runaway success of frozen poptails."
Elsa Rafen, Senior Brand Manager, Global Experiences & Partnerships The Absolut Company, adds: "This new partnership WildBrain CPLG's Lifestyle division has secured with 24 ICE shows real innovation and creativity within the food and beverage category, and we can't wait to see Malibu lovers enjoying this fun new offering across the Netherlands."
Malibu is made with Caribbean rum and is one of the world's leading flavored spirits brands. Malibu has sustained 30 years of success and is sold in more than 130 countries worldwide, including the US, UK, France, Germany and Canada.
24 ICE was founded in 2015 and its current assortment features six colourful flavours: Flügel, Gin & Tonic, Mojito, Strawberry Daiquiri, Limoncello. Available with alcohol (5%) or without (0.0%), each poptail contains 55 calories. The new Malibu partnership builds on the brand's first successful co-branded collaboration with popular shot Flügel.
The deal with 24 ICE is part of WildBrain CPLG's lifestyle remit and was brokered by the agency's Benelux team on behalf of The Absolut Company. WildBrain CPLG Lifestyle represents The Absolut Company for both its Absolut Vodka and Malibu rum brands worldwide (excluding France).