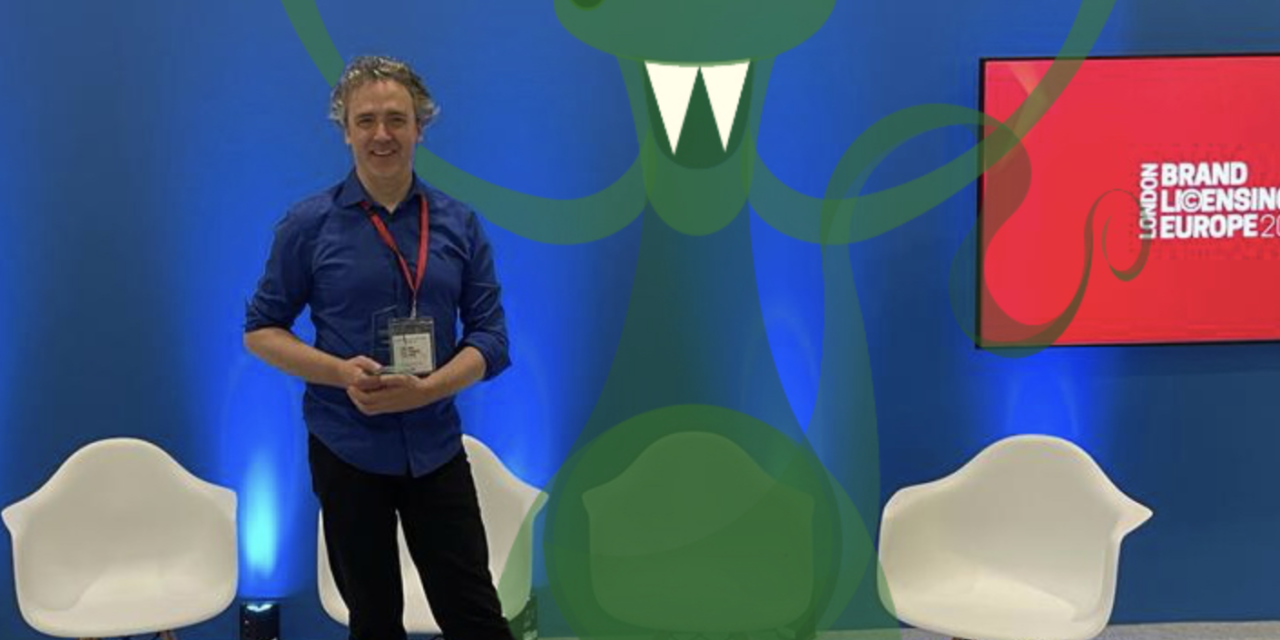 Rainbow Productions' Crispin Lowrey won Kelvyn Gardner License This! Competition at BLE 2022
Announced by Brand Licensing Europe 2022, Crispin Lowrey, creator of the brand the Spookysaurus, as well as the Production Manager at RAINBOW PRODUCTIONS, has won this year's Kelvyn Gardner License This! Competition, Brand & Design Category.
Every year, the License This! competition offers new creative concepts, which have the potential to spread across multiple product categories, the chance to break into the global licensing industry. As this year's winner, Crispin, with his brand the Spookysaurus, is over the moon.
The idea being the Spookysaurus is a simple one, Crispin explained;
"The Spookysaurus is a spectral, glittery green being that can shrink to the size of a whisper, travel at the speed of thought and puts the present in omnipresent. Initially drawn to Earth by the delicious smell of fear (its favourite food) from the dinosaurs, it stayed here to protect humans from their fears and all the things that go bump in the night,"
The brand is targeted at children aged 5-9.
Going forward, Crispin will continue to create more fascinating stories with Spookysaurus. He is currently working on his first fantasy chapter book "Spookysaurus and the Boy with no Fear!" which will be released soon.
"When Simon Foulkes, my boss at Rainbow, suggested I should enter Spookysaurus into theLicense This! competition, it was a huge compliment," says Crispin. "To be a finalist on the License This! stage, was crazy, to have won is unbelievable. I can't wait to see how the opportunities will grow for the Spookysaurus as a brand, is amazing."