ZAG Builds on Gaming Success with Exclusive Miraculous Hardware Accessories from Hyperkin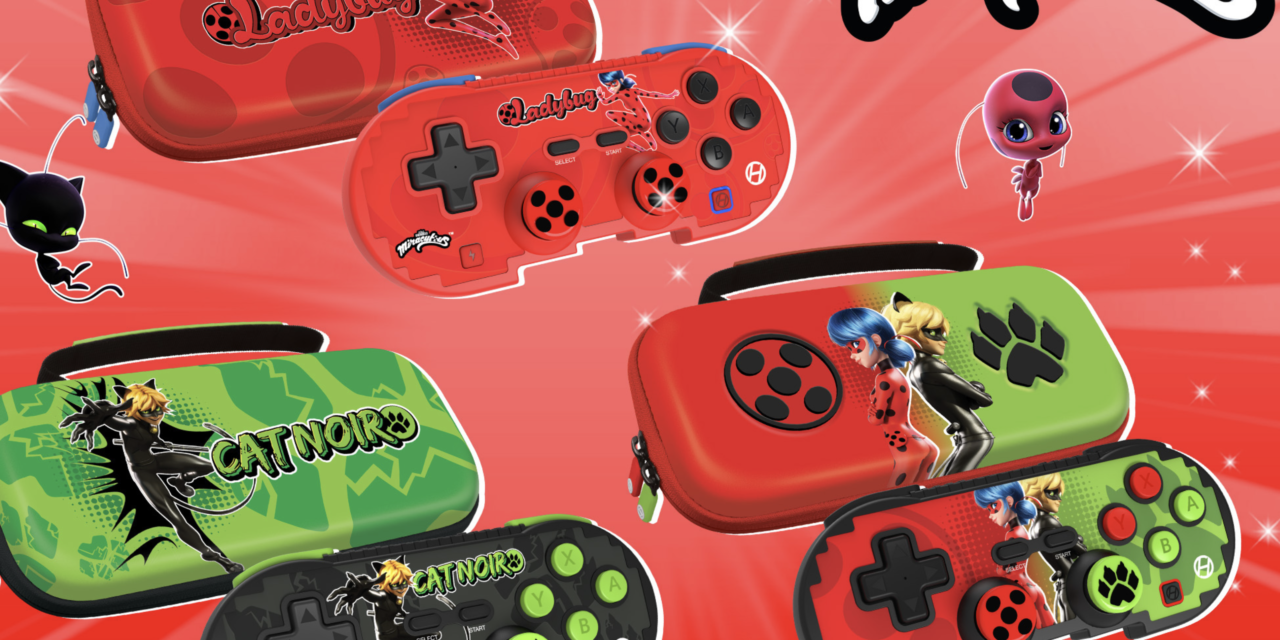 ZAG has signed a worldwide license with leading gaming hardware developer Hyperkin for an exclusive line of controllers and accessories for the hit franchise Miraculous™ – Tales of Ladybug and Cat Noir. The announcement was made today by Jeremy Zag, Founder and CEO, ZAG.
Miraculous™ is the first license for Hyperkin in the character IP sector, with products scheduled for a summer 2023 launch.
Hyperkin is well-known in the gaming world for making unique and nostalgic products for both retro and modern gamers. Most recently, Hyperkin was selected by Xbox to recreate Microsoft's original Xbox 360 controller. The company is also official partners with and developers for Samsung, Oculus, Capcom, and Tetris, and was awarded Best Gaming Controller by Windows Central. Existing licensing partners include Kraft Heinz for their Kool-Aid, Heinz, Kraft Macaroni & Cheese, and Oscar Mayer brands; Spiritbox; Cap'N Crunch; and Tetris,
Products in the works for Miraculous™ include three versions of Hyperkin's Pixel Art wireless Bluetooth controllers compatible with Nintendo Switch OLED Model, Nintendo Switch, Nintendo Switch Lite, PC, MAC, Steam, and Android. The three controllers will feature the brand's vibrant signature designs of Ladybug and Cat Noir, both individually and as a pair, to excite Miraculous fans of all demographics.
Also available will be three versions of a hard-shell case to protect the Nintendo Switch OLED or Nintendo Switch video game console that features a mesh pocket ideal for organized game and accessory storage.
Fans of Miraculous: Rise of the Sphinx from ZAG and GameMill Entertainment will now be able to interact with the game using the Miraculous x Hyperkin controller and also store their gaming console in the branded hard-shell case. Miraculous: Rise of the Sphinx, available on Nintendo Switch, Xbox, PlayStation, and Steam, is GameMills' #1 international title for 2022, and #2 US title for 2022, and sold out on Amazon on day one of launch. ZAG is also in pre-production for the second console and PC game for more Miraculous x Hyperkin interactive fun!
"Hyperkin has become well known for providing the video game industry and consumers with unique and dependable products," commented Jeremy Zag. "As our Miraculous games continue to be in demand from fans across the globe, it's exciting that we will now be able to offer them a gaming controller to complement their video game playing experience."
"Hyperkin is extremely excited to partner with ZAG and the global animation phenomenon, Miraculous, added Janet Young, Director of Product and Licensing, Hyperkin. "It will be an amazing experience working with such a fan favorite. Let's Game!"
ZAG's Consumer Products Division, helmed by Julian Jacob Zag, EVP, Global Operations and Head of Consumer Products, includes the licensing and merchandising, gaming, promotions, and toy groups, and focuses on developing products and experiences beyond the screen into brands that inspire the new generation to discover their true character. Former Paramount and Viacom/CBS Executive Mark Kingston recently joined the team as SVP, Global Consumer Products.