Gigantosaurus Toy Line Launches in Italy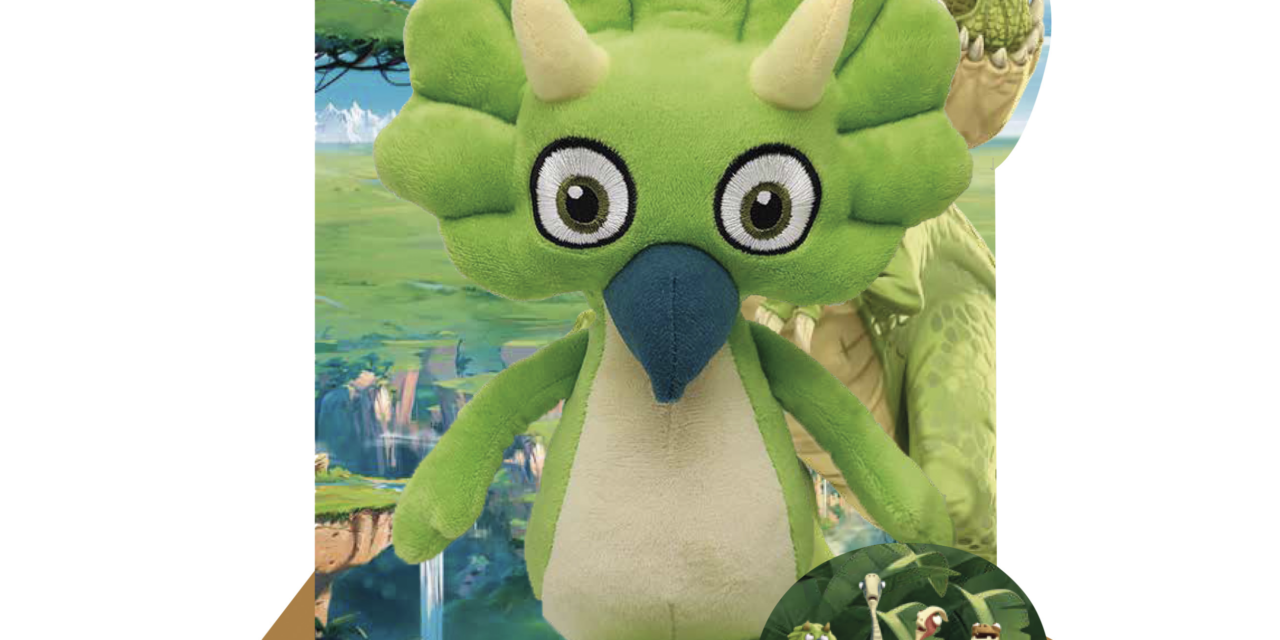 The popular Gigantosaurus toy line and plush collection, based on the  Cyber Group Studios hit TV series, is now available in Italy starting from Q2 2023, distributed under the Grandi Giochi brand through an agreement between the manufacturer, United Smile, and Giochi Preziosi.
The collaboration between United Smile and leading producer and distributor Cyber Group Studios has resulted in a brand-new toy range that allows children to recreate their favorite adventures of the series' dinosaur friends at home. The Gigantosaurus toy line features a wide assortment of mini figures that fans can collect through single-packs or the Mighty Mini Friends Egg, which contains a mini character and slime inside. The Soft Buddies plush collection includes four super-soft characters to collect, while the Gigantosaurus plush boasts roaring and stomping sounds that will amaze kids. The top toy in the range is the Gigantosaurus action figure, featuring movable jaws and stomping paws.
Maurizio Distefano Licensing, agent for Gigantosaurus in Italy, says: "We are excited about the launch of the new Gigantosaurus toy collection from Grandi Giochi. The Giochi Preziosi Group has been our long-term partner, ensuring the line's success and permeability in the market. This spring, fans of TV's most beloved dinosaurs will finally be able to enjoy the new toys."
Gigantosaurus is an adventure-comedy TV series airing with both of its two seasons daily on Rai Yoyo in Italy, as well as streaming on Netflix and Disney+. Season three premiered on Disney+ and will soon be aired on Rai Yoyo Italy.
The second season, with 52 hilarious 11-minute episodes, explores exciting locations from the Cretaceous period and brings to the screen all new adventures of young dinosaur friends Rocky, Bill, Tiny and Mazu. It also introduces new characters, including adorable baby dinosaurs and a T-rex named "T." The larger-than-life series incorporates more than 40 real dinosaur species as well as realistically-rendered flora and fauna that is true to the time.
Season three of Gigantosaurus features relatable themes like friendship, bravery, and even babysitting. It introduces new characters, including Spinosaurus and Missy, an Incisivosaurus.
Based on Jonny Duddle's book published by Bonnier Books UK Ltd, which has sold over 600,000 copies worldwide, the fan-favorite comedy adventure series Gigantosaurus, produced by Cyber Group Studios, invites the youngest of viewers along on the prehistoric adventures of four curious young dinosaur friends, Rocky, Bill, Tiny and Mazu, as they explore the mystery of Gigantosaurus – the biggest, fiercest dinosaur of all. Every imagination-inspiring episode follows the group on a quest, as they face their individual fears and work together to solve a problem. As the inquisitive Mazu, playful Tiny, timid Bill, and courageous Rocky aim to learn more about Gigantosaurus, they discover they each have something to learn from him, too!