Yahoo Ryot Lab, Charli Cohen and Selfridges create virtual 3D experience for limited edition Charli Cohen x Pokémon collection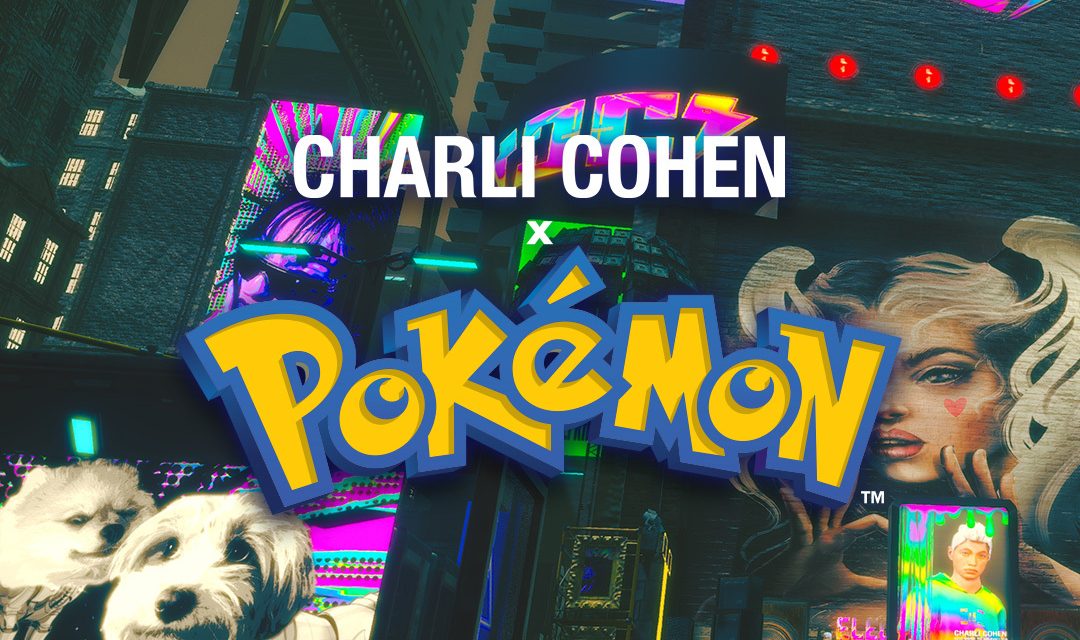 To celebrate the 25th anniversary of Pokémon, Yahoo Ryot Lab, the award-winning immersive storytelling production house from Yahoo, is partnering with Selfridges and London-based fashion designer and Forbes listed 30 under 30, Charli Cohen, to launch Electric/City, a first-of-its-kind immersive shopping experience. Launching 28th September, the collaboration will give fans exclusive access to discover and buy limited-edition garments from the Charli Cohen x Pokémon range, as well as an exclusive Charli Cohen digital only range. Both collections will be available for purchase at Selfridges from 28 September 2021 as well as in Electric/City.
The digital environment will enable fans to discover the Charli Cohen collections through an immersive, 360 degree video experience, where shoppers can explore within a "cyberpunk" take on fashion capitals around the world, decorated with neon signs inspired by and celebrating the iconic Pokémon, Pikachu. Hotspots within the virtual world will enable fans to buy items from the Pokémon physical collection to be delivered to their home. Working in collaboration with Charli Cohen, as well as partners BlockV, Wolf 3D and Aircards, Yahoo Ryot Lab has created an additional bespoke digital Charli Cohen collection, separate from the Pokémon collection, for fans to purchase exclusively in the 3D, immersive virtual store that can be accessed in browsers across mobile and desktop at ElectricCity.co from 28th September. Digital Charli Cohen garments purchased in Electric/City will be redeemed into an account secured web-based digital wallet, provided by BlockV, that will enable them to be on show for new owners across different digital platforms.
The Charli Cohen x Pokémon physical collection unlocks:
● Snapchat: Fans can celebrate the 25th anniversary using an exclusive snap lens attached to every garment
The Charli Cohen digital garments unlock:
● ReadyPlayerMe: Fans can create their own avatars with Charli Cohen garments to view in AR and share socially, as well as being able to use the wider Charli Cohen collection for their virtual avatars across 500+ other virtual platforms, including VRChat, Somnium Space and Mozilla Hubs.
● Snapchat: Fans can also digitally wear a Charli Cohen outfit with an AR body tracking Snapchat lens.
"We are focused on helping creators and brands bring their immersive experiences to life across the metaverse." Said Sam Field, Director of Creative Technology, EMEA at Yahoo. "Over the last 18 months, we've seen huge consumer demand for immersive experiences. For Electric/City, we've built what we call a Brandiverse: a hybrid of emerging technologies that create immersive brand experiences at scale. This project combines 3D virtual environments, 4K video streaming, 3D design software for digital clothing, motion capture, blockchain-enabled digital collectibles, augmented reality and more. As an industry rooted in innovation, our Brandiverse is a natural fit for fashion brands – embracing the power of immersive storytelling to allow people to explore their identity through fashion in new ways and throughout their physical and digital lives. The combination of The Pokémon Company International, Charli Cohen's focus on tech-inspired fashion, and a retail powerhouse like Selfridges makes for an incredibly exciting collaboration."
Charli Cohen said: "Our digital identity has become as important as our physical one as the line between the two continues to blur. With this first of its kind digital store we can give customers the ability to choose whether they want a physical or digital Charli Cohen garment and if digital, what platforms they want to take it into – giving the digital clothing true utility and not just bragging rights.
"Having grown up with the original Pokémon Red and Pokémon Blue on the Game Boy back in the 90's the Pokémon IP holds a lot of nostalgia for us so it's an honour to be part of its anniversary celebration. The limited edition physical collection focuses on Pikachu and uses the number 25 to coincide with Pikachu being 025 in the Pokedex and Pokémon's 25th birthday."
As part of the launch of the digital store, Yahoo Ryot Lab is also partnering with Charli Cohen, Selfridges and BlockV to run a three-day in-store launch promotion on 1st October within Selfridges itself. Visitors that head to the world-famous London store can take part by registering for a digital wallet and scanning a live-display for a chance to win physical prizes or one of the Charli Cohen digital collectibles.
Yahoo Ryot Lab draws on a host of state-of-the-art production and distribution technologies in order to create immersive experiences for clients. This includes an in-house XR Studio in London, which can produce the highest-quality 3D content including VR and AR experiences using volumetric capture, motion capture XR Stages and AR broadcast technologies, as well as industry-leading content distribution platforms that reach audiences across every screen around the world.
You can watch a short promo video Here