WildBrain CPLG Secures Royal Mail Deal for Star Trek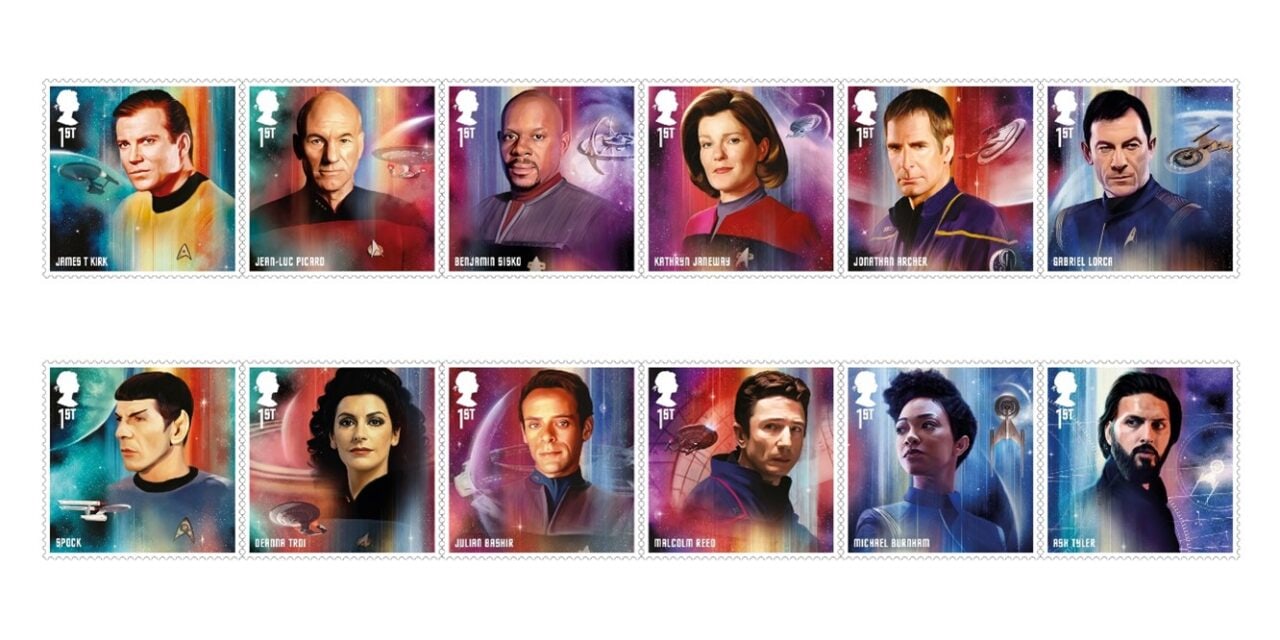 WildBrain CPLG has secured a deal with Royal Mail for a stamp collection based on ViacomCBS Consumer Products' iconic Star Trek brand.

The 12 stamps depict the captains from six principle TV series, plus additional crew members: Captain James T Kirk; Spock; Captain Jean-Luc Picard; Deanna Troi; Captain Benjamin Sisko; Julian Bashir; Captain Kathryn Janeway; Captain Jonathan Archer; Malcolm Reed; Captain Gabriel Lorca; Michael Burnham; and Ash Tyler/Voq.
A further six stamps, presented in a miniature sheet, feature characters from across the movies of the Star Trek franchise, and are all played by British actors: Montgomery Scott; Shinzon; Tolian Soran; Klingon Chancellor Gorkon; Carol Marcus; and Krall.
The 12 main character stamps are new illustrations by London-based artist, Freya Betts; the images portray the iconic characters alongside reflective details, including starships, in the background of their respective series.