Toon2Tango sell Monster Park to Super RTL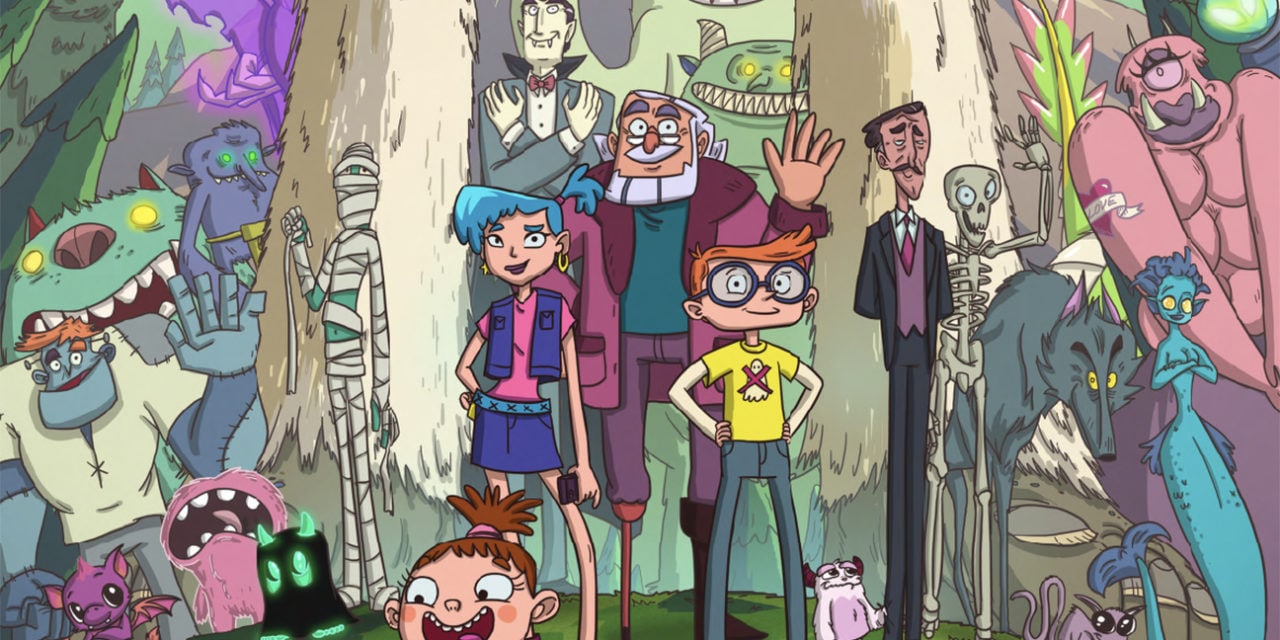 Toon2Tango , the kids' and family entertainment venture headed up by long-time television and movie industry experts Ulli Stoef and Jo Daris, has announced that German free-to-air television network SUPER RTL has commissioned Monster Loving Maniacs (aka Monster Park) – a, highly original and entertaining co-production for kids that offers a brand-new take on the concept of monster hunters.
The new show is created and produced by JA Film, a full-service production company specialized in animation, visual effects and motion graphics. It is co-produced by Ginger Pictures, a Benelux-based production house emphasizing new and bold ideas with a strong development team of young talents and experienced executives. Toon2Tango is worldwide distributor for the new show.
Monster Loving Maniacs is an animated 52 x 11' gender-neutral adventure-comedy in classic 2D for six-to-nine-year-olds about three kids who are being trained as monster hunters by their tough old grandfather, Arthur, who has many years in the business.
But these kids are massive, all-knowing horror fans. They love dangerous paranormal creatures and want to protect them – and take selfies with them if possible! Grandpa Arthur, however, prefers to capture monsters and keep them in suspended animation in a prison in his basement, so he and the kids don't always see eye-to-eye on monster welfare.
This announcement comes at a busy time for Toon2Tango, which has a number of properties in development or ready for sale, including the tween-focused live-action/CGI project Rebel Nature, along with the preschool show Hey Fuzzy Yellow, the slapstick comedy Aliens vs Cavemen and the sci-fi action comedy Agent 203, which combines a spy twist with a girl's touch. In addition, its distribution arm is building a sales network for a number of third-party representations including, among others, The Wee Littles and of course Monster Loving Maniacs. Many more announcements, including new projects and new distribution deals, are expected from Toon2Tango in the coming months.
Toon2Tango's CCO Jo Daris said, "We're delighted to be able to announce the sale of this show to one of Germany's leading and longest-established names in kids' entertainment. Monster Loving Maniacs is witty, fast-moving and full of great ideas. The writing, design and animation are sharp and funny. SUPER RTL viewers are in for a real treat!"
SUPER RTL's Chief Content Officer Martin Gradl added, "Monster Loving Maniacs combines a strong storyline, funny and likeable characters and a marvellous animation team in a highly original concept that will appeal to kids everywhere. We're looking forward enormously to introducing it to the SUPER RTL portfolio of high-quality kids' shows."