TOMY and Bluey in Partnership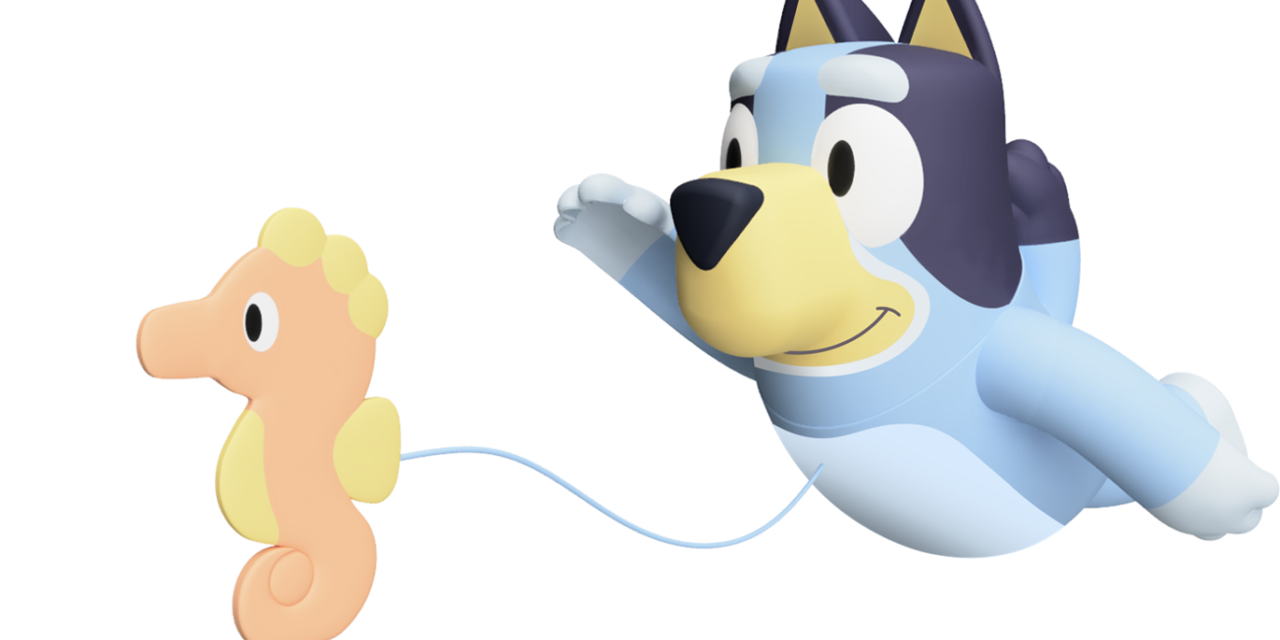 BBC Studios has agreed a global partnership with TOMY International to grow its licensed toy category with the addition of the multi-award-winning children's TV property Bluey.
The animated Blue Heeler pup will feature on a brand-new range of Toomies bath toys, launching with a line based on the popular Sing and Swim format. Swimming Bluey is planned to go on sale in USA, Canada, UK and Australia from Q3 2023, with further EMEA rollout in 2024.
Morgan Weyl, Managing Director of Licensing and Global Development at TOMY, said: "We are delighted to be partnering with BBC Studios to bring the Bluey fun to life, adding a little TOMY magic thanks to our Toomies Bath Toy line. Our unique and innovative approach to bath time embraces this important family moment and further matches Bluey's depiction of everyday family life. We are proud to welcome Bluey into our family and look forward to showcasing her at fupcoming trade shows."
Julie Kekwick, Head of Hardlines at BBC Studios, said: "I'm delighted that TOMY has joined our growing stable of best-in-class partners as part of our global Bluey licensing programme. The focus for us has always been about working with leading licensees who share our values and commitments to quality, sustainability and learning through play. We hope that fans will enjoy these wonderful products that bring fun to bath time!"
From its successful heritage bath toy, Octopals, to the brand's latest innovation, bestselling role play toy Bubble & Bake Bathtime Kitchen, Toomies keeps enchanting consumers' bathrooms around the world with their category leading bath toy range. The brand's unique approach to this category has earned TOMY multiple trade and consumer awards and has brought about successful partnerships with AAA preschool licensors.
Jointly commissioned by BBC Studios Kids & Family and ABC Children's, Bluey is produced by multi-Emmy® award-winning Ludo Studio in association with Screen Queensland and Screen Australia.
The series is distributed internationally by BBC Studios Kids & Family outside Australia.
BBC Studios Kids & Family has a global broadcast deal with Disney for Bluey in all territories outside Australia, New Zealand and China, with the third season debuting on Disney+, Disney Channel and Disney Junior and more episodes from season 3 to come in 2023.