Thunderbird Inks Sales of Mittens and Pants to Over 30 International Territories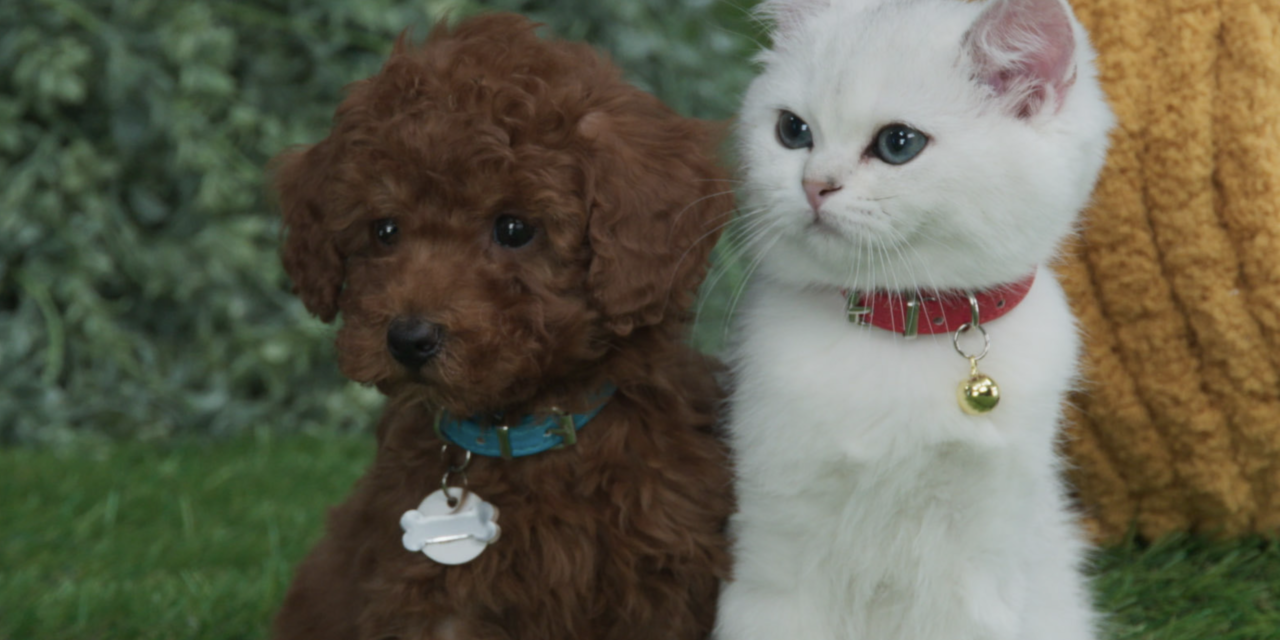 Thunderbird Entertainment Group Inc. announces that Thunderbird Distribution has inked sales for the first season of Windy Isle Entertainment's adorable live-action preschool series Mittens & Pants across 34 international territories.
Television platforms that have put their paws up for the first season (39 x 7 minutes) of the adorable live-action animal series for preschoolers include: France TV (France, Andorra, Monaco, Martinique, Guadeloupe, French Guyana, Reunion, Saint Pierre and Miquelon, French Polynesia, New Caledonia, Wallis and Futuna, Mayotte), Warner Bros. Discovery's Cartoonito, Cartoon Network and Boomerang channels (Australia, New Zealand, Southeast Asia, Hong Kong and Taiwan), Hop! Channel (Israel) and DR Denmark (Denmark, Greenland and Faroe Islands). These new television partners join CBC Kids in Canada and the U.K.'s Sky Kids, which both launched the series in February 2023.
Mittens & Pants features best friends Mittens the kitten and Pants the puppy who live in the all-animal town of Kibble Corners. Despite being a kitten and a puppy, they are the best of friends because they accept that they are different and know that being different is good.
"Mittens & Pants was crafted by Windy Isle to stand out in a crowded preschool landscape," said Richard Goldsmith, Thunderbird President of Global Distribution & Consumer Products. "The series has all the ingredients that young kids love, and platforms recognize the value of having a quality live-action series amid the sea of animation. Mittens & Pants is also perfect for short-form content that will reach kids and parents and promote our television and other partners. The incredibly cute all-animal cast, bright and colourful sets and vehicles, and clever stories are why we are so excited about the potential for Mittens & Pants to become a popular brand."
Given the popularity of Season 1 of the series in Canada and the U.K., Windy Isle received a quick greenlight for a second season of Mittens & Pants (41 x 7 minutes) earlier this year. The new season premiered on CBC Kids and CBC Gem in Canada in July and will debut on Sky Kids in the U.K. this fall.
The series was produced with the participation of the Canada Media Fund, with the assistance of Ontario Creates and the Canadian Film or Video Production Tax Credit, and produced with the financial participation of the Shaw Rocket Fund.
Thunderbird Distribution is bringing both seasons of Mittens & Pants to international sales market mipjunior/MIPCOM taking place in Cannes, France, October 14 to 19, 2023.