Minecraft and NERF Partner on Minecraft NERF World DLC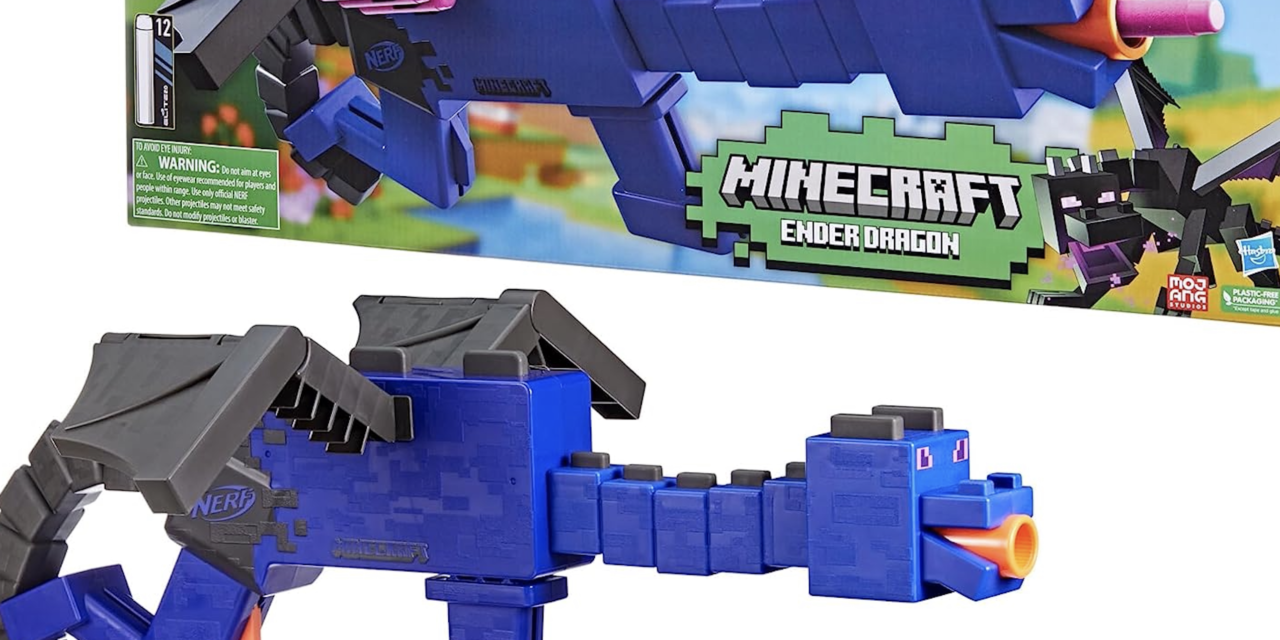 Hasbro and Minecraft announced today an exciting partnership for the popular sandbox video game. The free Minecraft NERF World DLC (downloadable content) gives players an immersive experience full of thrilling challenges involving their favorite NERF blasters combined with iconic Minecraft worlds and mobs.
In this DLC, players use NERF blasters to target Minecraft mobs in different arenas inspired by locations from the game, featuring experiences that are true to the NERF brand: blaster battles, a NERF-themed arena, parkour challenges, and more. Throughout these experiences, players will wield Minecraft NERF products and fight a final boss inspired by one of the most memorable Minecraft mobs: the NERF Ender Dragon.
The DLC seamlessly integrates real-world products into its gameplay loop, including Hasbro's Minecraft-branded NERF Ender Dragon Blaster, which is available now at Walmart and other major retailers.
The Minecraft NERF World DLC will be available for Minecraft: Bedrock Edition via Minecraft Marketplace on October 2, 2023.