Galeries Lafayette invites Care Bears to a pop up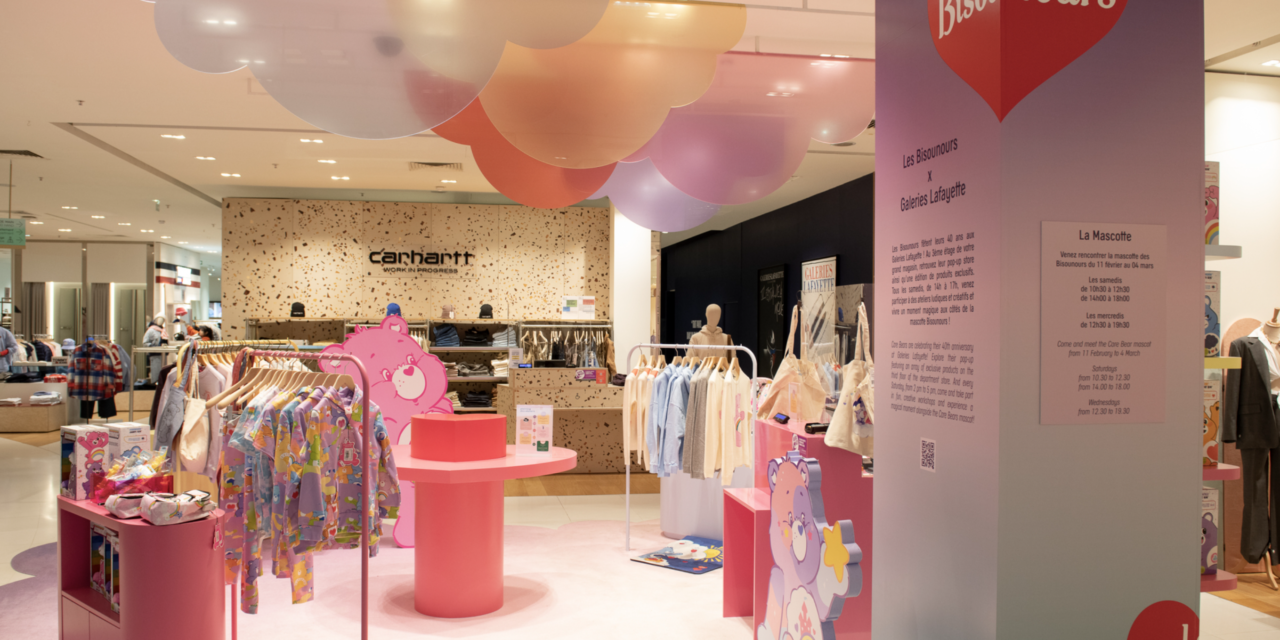 Cloudco Entertainment, owner of iconic entertainment property Care Bears™, and world-renowned department store, Galeries Lafayette Paris Haussmann, are pleased to announce the launch of France's very first Care Bears Pop-Up, in a deal brokered by Sagoo.
The Care Bears, lovingly referred to as "Bisounours" in the territory, collaboration celebrates over 40 years of "Sharing and Caring" and features a high-end fashion collection from Amsterdam-based designer, JimmyPaul, alongside vibrant, colorful scenes from the Care Bears' history to attract both adults and children alike.
Shoppers can join in on the fun by visiting the Care Bears Pop-Up on Floor 3 of the Coupole Store from Thursday, February 9 through Thursday, March 16.