Three new licenses for Me to You and Tatty Teddy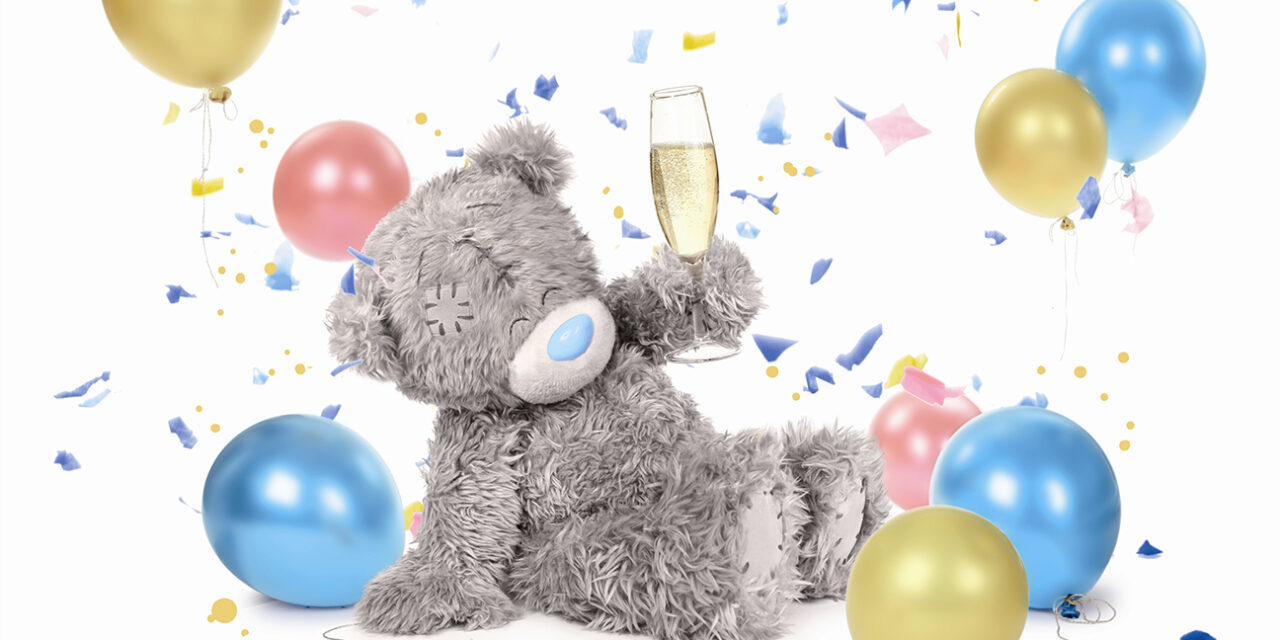 Bulldog Licensing has announced the appointment of three new partners for the licensing programme it manages on behalf of brand owner Carte Blanche Greetings for the award-winning Me to You brand and its signature character Tatty Teddy. They are Brand Threads, Pawprint Family and Craft Buddy.
Fashion label Brand Threads, owned by nightwear specialist Cooneen by Design, will be producing a range of Tatty Teddy-inspired adults and children's daywear, nightwear and swimwear. Brand Threads supplies both direct to consumer through its online store and major retailers including John Lewis and Next.
Pawprint Family, which supplies patches and pins of fan-favourite characters, is offering a range of Tatty Teddy pins and applique patches, with which collectors can personalise garments, bags, accessories and much more. The range launches later this summer via Pawprint Family's online store and other online sales channels.
Craft Buddy, a leading supplier of arts and crafts kits, will highlight Me to You in its popular Crystal Art brand which enables users of all ages to make their own sparkly and beautiful Tatty Teddy crystal stickers, notebooks, greeting cards and more! They will be available via the Craft Buddy site, as well as arts and crafts and gift shops across the UK.
Tatty Teddy appeals to a wide demographic. In fact, the creative excellence behind the brand has made Tatty Teddy one of the most popular characters on the market, with a full, cross-category licensing programme appealing to adults, children and infants.
The timeless appeal of Tatty Teddy now extends well beyond its original incarnation as a greeting card character to make it a staple part of the UK brand landscape, making Me to You a true heritage brand with timeless appeal.
Utilising both Carte Blanche's in-house studio and external design agency Dot Dash, which specialises in bringing together beautiful graphics and imaginative patterns, the character artwork, style guides and bank of assets available for Me to You is truly versatile.
The Me to You brand can now be found in over 10,000 retailer rooftops in the UK alone, across many categories including apparel, print on demand, food, gifting and nursery with over 8.5 million products sold in the 2023 financial year.
Alister Marchant, CEO of Carte Blanche Greetings comments: "These new additions to the ever-growing Me to You licensing programme underline the appeal of our signature character Tatty Teddy and its continuing opportunities for growth in multiple categories. On the back of our recent partnership with Card Factory which sees the brand extend its reach into over 1,000 additional rooftops, this presents a wonderful opportunity for all of our licensees, both current and future, and, thanks to our collaboration with Bulldog, everybody's favourite cute grey bear is going from strength to strength."
Rob Corney, MD of Bulldog Licensing, adds: "These licensing partnerships with respected players in their field are further evidence of the positive response to Me to You and its delightful imagery. We're looking forward to many more announcements as Tatty Teddy's charm and beautiful design open the door to more and more licensing opportunities in the coming months."