L.O.L Surprise! House of Surprises!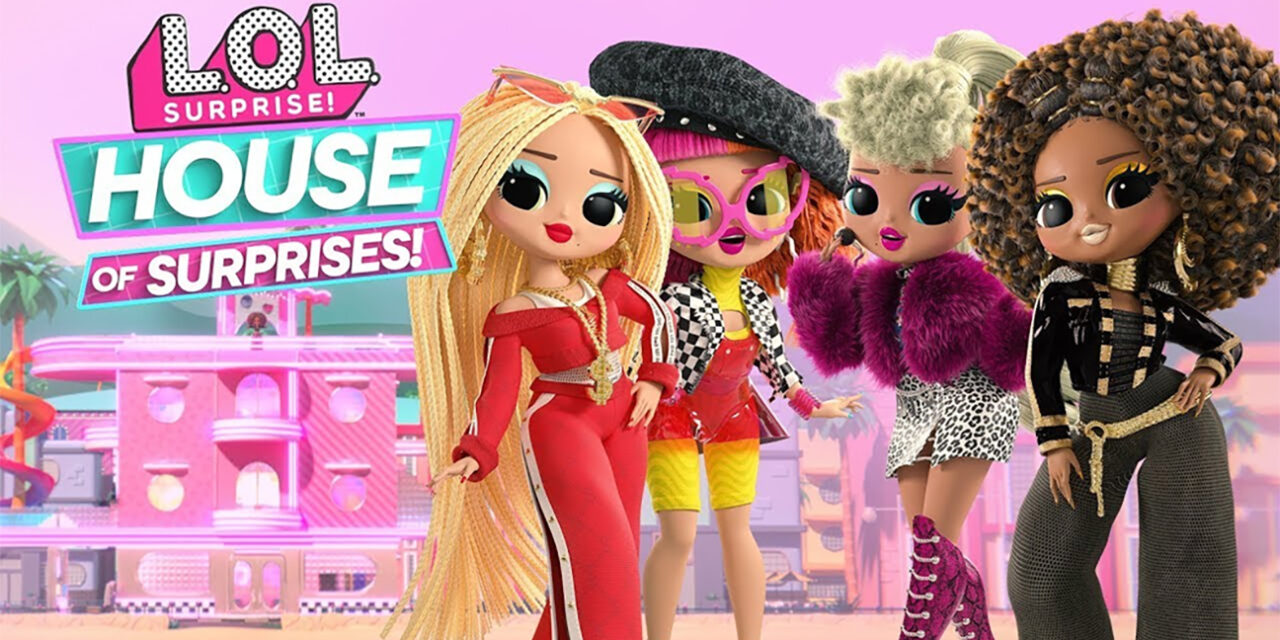 L.O.L. Surprise!™ House Of Surprises! will make its UK Linear TV premiere on POP later this month.
Filled with the famous fashionistas, the stunning Season 1 episodes will also be available to watch anytime on the POP Player, on TV, tablet and mobile.
Royal Bee is bringing her BFFs to The House of Surprises to show them her FAB-ULOUS new project – buying their favourite diner to turn into a fun-filled hangout spot. This project will be full of unexpected twists!

Lady Diva, Neonlicious, and Swag can't wait to hear Royal Bee's big news! Neonlicious is all in on giving the old diner some extra love, but Lady Diva and Swag are on the fence! Why did Royal Bee buy the diner in the first place? Turns out Royal Bee wants a home base where she and her girls can always come back and regroup! Royal Bee has the great idea to have Lady Diva to give one of her over-the-top performances to celebrate the diner! But Lady Diva's reaction is not what Royal Bee expects. And what's going on with the house, something about it seems a little strange?
L.O.L. Surprise! House Of Surprises! Season 1 (18 episodes x 7 mins), produced by MGA Entertainment, will be available on POP and the POP Player from Saturday 19th August 2023.