The Smurfs Join Forces with Maspex to Conquer the Baltic Countries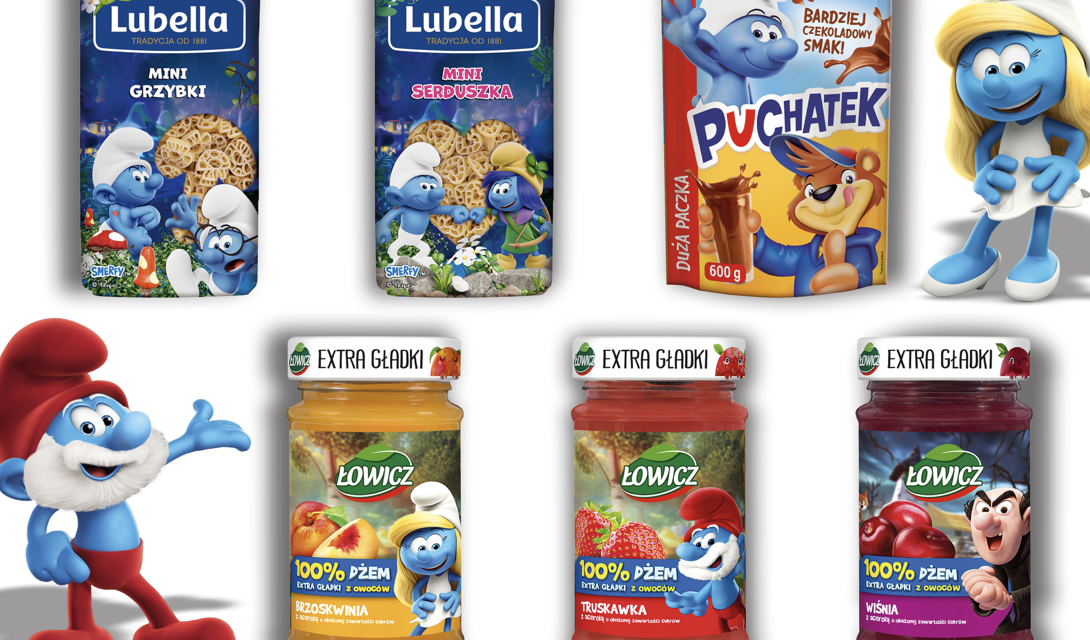 Maspex, the biggest food company in Central and Eastern Europe, signed a deal with DeAPlaneta Entertainment to launch a collection of their most important products in Poland, Estonia, Latvia and Lithuania featuring The Smurfs.
The Smurfs will star in a range of branded food products including Puchatek (instant cocoa drink), Lubella (pasta) and Łowicz (jams). This limited edition will be available in Kaufland chain of stores from November 2022.
This agreement gives DeAPlaneta Entertainment a strong position in the Eastern European Food & Beverages sector.
The Smurfs is a historic brand based on the characters and universe created by Belgian cartoonist Peyo in 1958. They have maintained their position as a leading IP thanks to notable launches, including animated and live actions films and the new CGI series for 5-12 year olds on Nickelodeon, as well as retail collections with leading youth fashion group: Inditex retail.