The Wiggles and Future Today's HappyKids Enter Into Agreement for Over 80 Hours of Classic Wiggles Content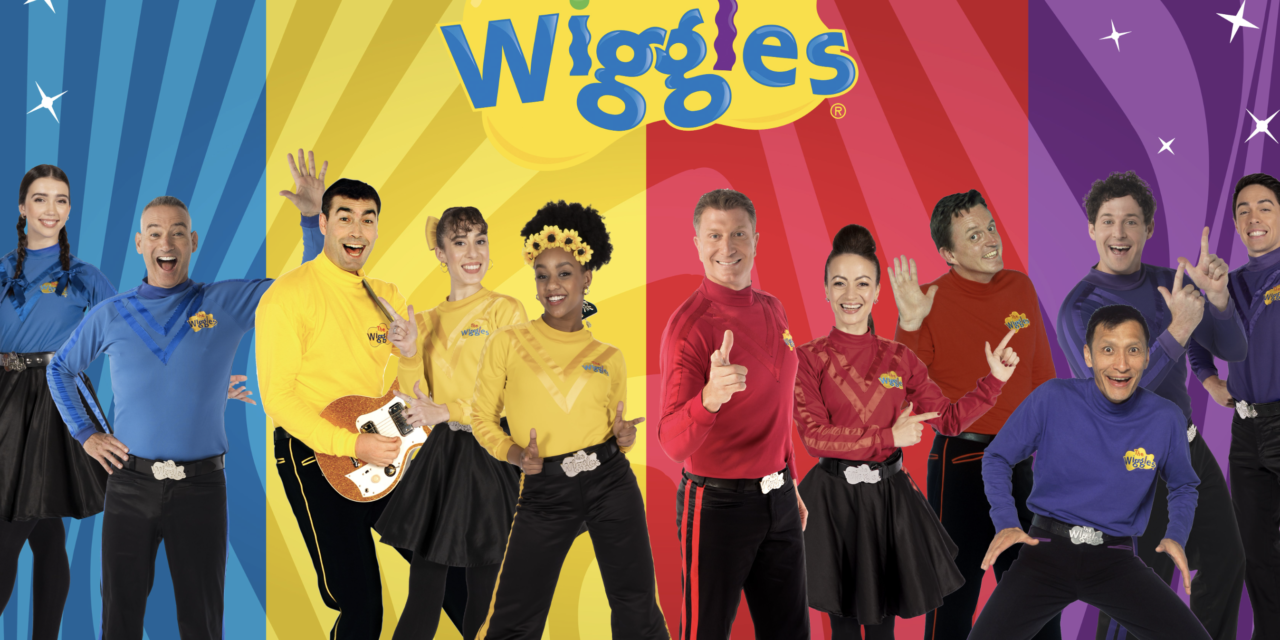 The Wiggles and HappyKids,Future Today's free ad-supported streaming service,have entered into an agreement to add more than 80 hours of classic Wiggles content to the HappyKids Channel. In addition, Future Today will be creating and distributing a Wiggles-branded App featuring both the classic content and two seasons of new content from their latest series "Ready, Steady, Wiggle" (Seasons 4 & 5, 26×11 each). The announcement was made jointly today by Luke Field, General Manager of The Wiggles, and David DiLorenzo, SVP Kids & Family of Future Today.
Luke Field comments, "We are thrilled that the incredible world of The Wiggles will be accessible to the ever-expanding HappyKids audience. Not only will a treasure trove of iconic original-Wiggle episodes be offered, but also the latest and most captivating content from The Wiggles universe. In addition, adding a truly one-of-a-kind The Wiggles App will deliver a one-stop destination for current and classic The Wiggles content."
Within the deal, the HappyKids Channel will house more than 80 hours of the original "The Wiggles" TV series that ran from 1998 through 2012. Every season of these programs showcases the original Fab Four for the younger audience – Greg, Anthony, Murray, and Jeff. Dressed in their vibrant outfits of red, yellow, blue, and purple, this Australian entertainment group has left an indelible mark on the global stage, thanks to their captivating songs, dynamic live shows, and unwavering dedication to edutainment.
Separate from the HappyKids Channel App, parent-company Future Today will create a The Wiggles-branded App that will contain not only the classic Wiggles content, but also two seasons of The Wiggles' newest TV series, "Ready, Steady, Wiggle." In their newest series, Anthony, Lachy, Simon, Caterina, Evie, John, Lucia, and Tsehay, and all their Wiggly friends, star in the hit show packed full of music, dancing, and plenty of fun for the whole family. Each episode features new, exciting segments, such as 'Wiggle and Move' and 'Wiggly World of Dance', which will have audiences wiggling along and keeping active.
David DiLorenzo adds, "For over three decades, The Wiggles brand has stood as the benchmark for children's entertainment, captivating young hearts around the globe. We welcome this beloved franchise to HappyKids, one of the largest kids AVOD platforms, as we strive to deliver family content that is brand-safe, premium quality and enjoyable for all ages. With the creation of The Wiggles App, we will ensure that The Wiggles' magic remains accessible to all, igniting the imaginations of countless children and providing them with an abundance of happy memories."
The deal was negotiated by David DiLorenzo, SVP Kids & Family of Future Today and Jill Goldstein of JGPR.