The National Museum of the Royal Navy signs with Warlord Games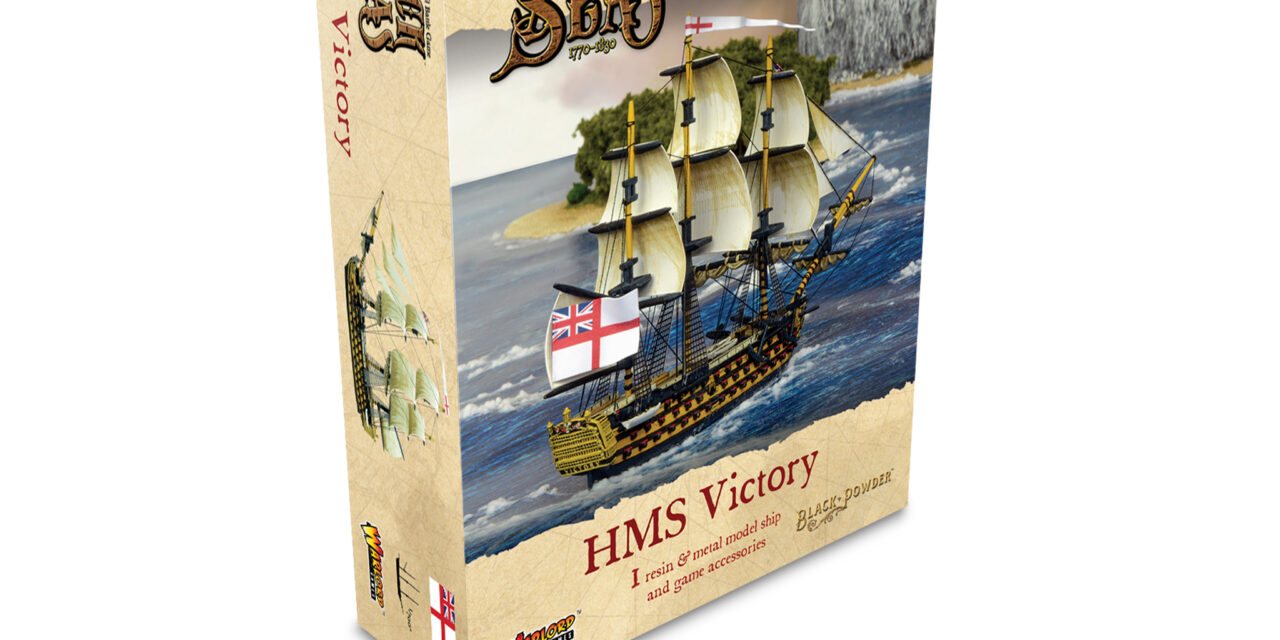 The National Museum of the Royal Navy (NMRN) has signed a license with Warlord Games for a scale model of HMS Victory for their 'Black Seas' range.
HMS Victory, Vice-Admiral Lord Nelson's flagship at the Battle of Trafalgar on 21st October 1805 is located in Portsmouth's Historic Dockyard. It is the world's oldest naval ship still in commission with over 244 years of service. HMS Victory is currently undergoing a £35 million conservation and restoration project. The decade-long project will ensure the ship is protected for the next half century as the ship's shell is removed and replaced with new oak. Repairs will be made to the ship's structural framework and the plan is for her to be fully re-rigged.
Warlord Games, Formed in 2007, are designers, manufacturers and distributors of finely detailed historical and science fiction miniatures in plastic, metal and resin. Based in Nottingham, Warlord combines historical accuracy with dynamic models enabling rules based wargames to be enacted.
Licensing is an important part of the NMRN's fundraising campaign to restore HMS Victory and to fund research into our naval heritage. Warlord Games joins a noted list of licensees including Airfix, Revell, The Isle of Wight Distillery and the Westminster Collection.
Emma Allen, Head of Commercial Services at the NMRN, says: "We are excited to be working with Warlord Games on this fine example of HMS Victory. Licenses such as these are an important part of our fundraising and development work to preserve our heritage for future generations."
Paul Sawyer, Head of Product Development and Design at Warlord Games, says: "As a company built on the foundations of thousands of years of military history we are delighted to be able to contribute to the maintenance of one of this country's most treasured historical vessels. HMS Victory is a key part of our Black Seas game range and we are proud to be an official licensee and to be able to use the HMS Victory Logo on our packaging for this great ship."