The 50th Anniversary of Hip Hop Announces First Slate of Licensing Partners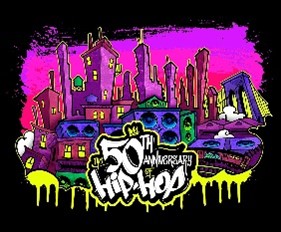 In connection with the upcoming 50th Anniversary of Hip Hop, Legends Recordings, LLC and their licensing agency, The Brand Liaison, are proud to announce the first wave of apparel and accessories licensing deals celebrating this historic milestone. Partners include Mitchell & Ness, a brand synonymous with Hip Hop culture that is partially owned in part by Jay-Z, and two established leaders in the world of music licensing: Isaac Morris Ltd (IML) and black/brown-owned Philcos.
In an effort to build a permanent bridge back to the communities that birthed Hip Hop, a portion of all proceeds from sales will go to supporting the 50th Anniversary of Hip Hop's For the Culture Fund managed by Legends' partners at Beats, Rhymes & Relief.
In addition to traditional mono-brand licensing, the 50th Anniversary of Hip Hop will also see key collaborations with several global brands that have played iconic roles in the Hip Hop culture over the years. Announcements will be made shortly.
"We are very proud of the partnerships we are creating, and there is much more in the works," explained Steven Heller of The Brand Liaison. "We cannot overstate the importance of this historic milestone. The 50th Anniversary of Hip Hop is arguably one of the most significant events not only in music history, but also within the entire culture that was created."
As part of the worldwide celebration, licensing and merchandising partners are being granted exclusive access to what is now one of the largest libraries of authentic Hip Hop assets ever assembled for licensing, including images that capture this moment in time: photographs of iconic performers, old-school concert flyers, commissioned art from legendary graffiti artists, images of the original b-boy and b-girl breaking crews, and more. The 50th Anniversary of Hip Hop licensed merchandise will include apparel, jerseys, headwear, posters, books, home goods and more.
The Brand Liaison is continuing to add select licensing and retail partners as well as limited collections and collaborations with major brands that played an iconic role in the culture of Hip Hop over the past 5 decades.
Original Graffiti Art by legendary artist Lady Pink.