The Insights People Announces Team Expansion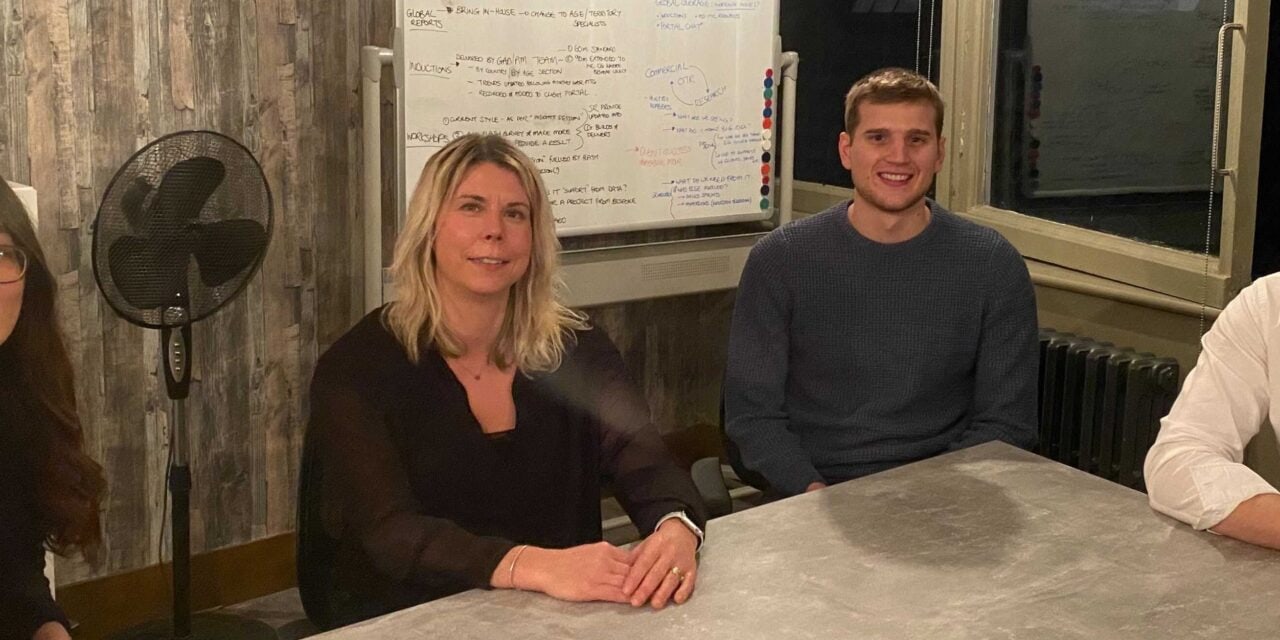 The Insights People, the global leader in kids, tweens and teens market intelligence, announce the appointment of four new team members. The company specialises in research and insights on kids aged 3-18 and their ecosystems. It surveys more than 5,000 children every week, across five continents and 13 countries, or more than 277,000 children a year.
Claire Garner joins to lead the bespoke research team and lead the company's media effectiveness analysis service. Claire has extensive research, insight and media experience having worked at MediaCom for 17 years as Associate Director, and more recently running Manchester based More Insight.
Nick Richardson, founder & CEO comments: "Claire has been a great friend to the business, pretty much from day one, as she has worked with us on a number of projects. I am delighted that Claire has joined the company, in what is a key role for us, not only oversee our bespoke research team, but also to lead our media analysis and evaluation services, which we will be launching early next year."
Claire adds: "It's so exciting to be part of a team again, and a team which is so focused on innovation and solutions. Working with Nick in the past, it's always been clear that The Insights People is a dynamic business. With insight being a long-time passion of mine, being able to work with like-minded, forward thinking people is a fantastic opportunity."
The company also welcomes Lewis Townsend as Account Manager, Sam Nguyen as Research Executive and Joseph Newton as Junior Developer.
Lewis Townsend, Account Director says: "After spending my first few days with Nick, and the rest of the team it is abundantly clear how passionate and dedicated everyone is in this business. The company is at an extremely exciting stage where we are seeing growth across the globe, and I am delighted to join the ever-expanding team."
Nottingham Trent University graduate, Sam Nguyen, Research Executive says: "The world is changing constantly, therefore, actionable and up-to-date insights are becoming more important than ever to drive business decisions. I really look forward to contributing to the company's further development, utilising my knowledge and skills."
Swansea University graduate, Joseph Newton joins as Junior Developer, he adds: "I am looking forward to working for a company that is so innovative, has a clear vision and strong cultural values, as well as learning and applying the latest technologies to my field of work."
In addition to the new recruits, Beth Bleathman is promoted to Senior Research Executive. She says: "I am delighted to be promoted, and so proud to be a part of such a fast expanding business. I am really looking forward to continuing to grow with The Insights People, and to pass on my knowledge and support to the new research executives who join the team."
Commenting on the new hires, Nick Richardson, Founder and CEO of The Insights People says: "I am continually humbled by the quality of people applying for roles at The Insights People, and am absolutely delighted to have Claire, Lewis, Sam and Joseph on board, who all bring incredible skills, energy and a collaborative way of working to our team. And a huge congratulations to Beth on her well-deserved promotion."
These appointments come after the recent appointments of ex-Reach Plc executives Richard Roycroft and Sarah Mitchell who join as Commercial Director and Group Account Director. The company also continues its recruitment activity with it recruiting for roles in research, marketing, tech development and data science. For further information on careers visit: https://kidsinsights.com/careers/