Tapatio Partners for Hot New Merchandise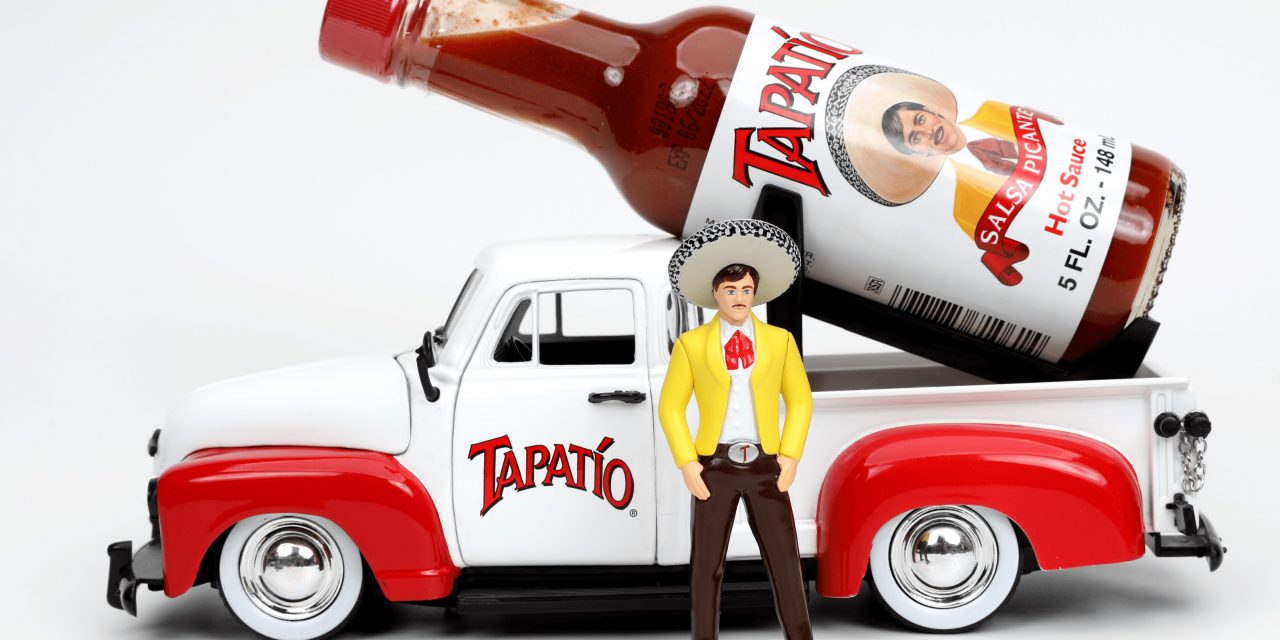 Hot sauce brand, Tapatio and its consumer products agency, Brand Central LLC, continue to expand the popular brand and its reach by launching into new merchandise product categories.  Tapatio Hot Sauce is an authentic Hispanic brand, founded and run but the Saavedra Family in Los Angeles, California. Tapatio's new licensees will continue to give fans new ways to express their love for the sauce and live the Tapatio lifestyle.
New licensees for Tapatio include:
C-Life for apparel
Fun.com for Halloween costumes
Funko for vinyl collectibles
Hot Topic for apparel
Jada Toys for die-cast collectibles
Odd Sox for socks and underwear
PSD for co-branded underwear
Stance or co-branded socks
These new licensees join the roster of current licensees who have achieved great distribution across retail and online channels.
Socksmith for socks
Fiesta for amusement plush and inflatables
The Ave for footwear
Trau & Loevner for fashion apparel
"We are thrilled for these new partners to join the family of amazing licensees. It is incredible to see the love and support from consumers on our family's beloved brand and we are excited to continue surprising and delighting our fans with new products and new ways to show their love," says Luis Saavedra, Vice President, Tapatio.