Style Sisters Announce New Signings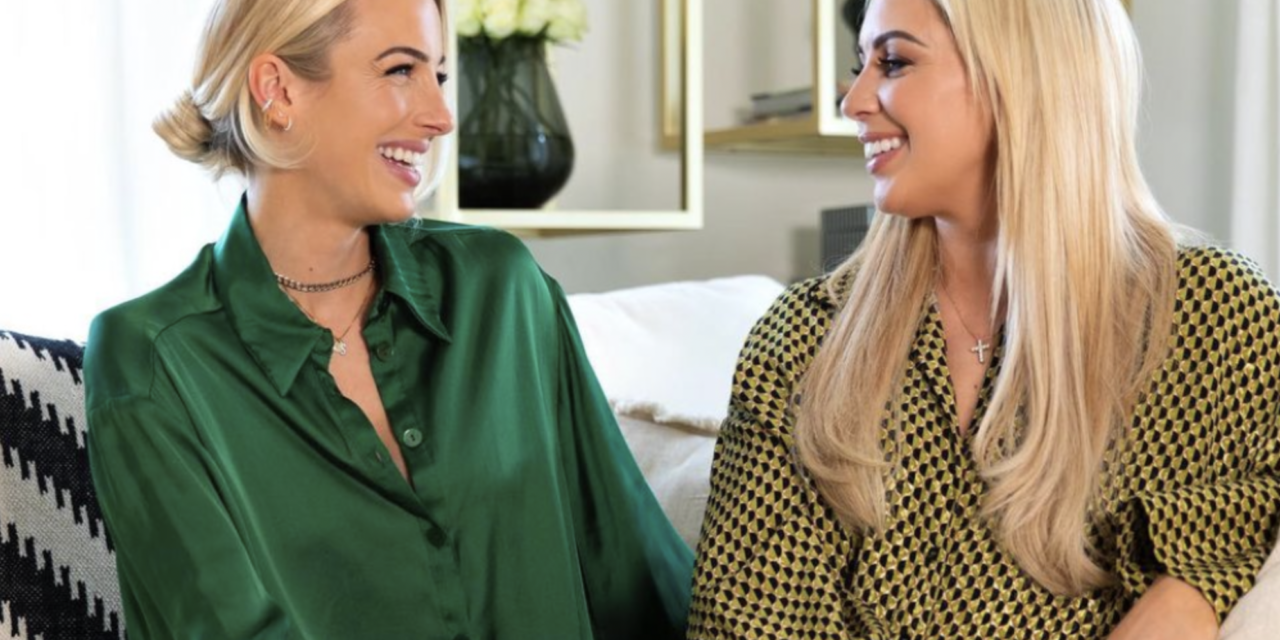 The Style Sisters, Gemma Lilly and Charlotte Reddington, continue with their vision to deliver a bold range of everyday classics that appeals to the modern homeowner, with the appointment of Galerie Wallcoverings. The home décor specialists are excited to join The Style Sisters' journey in a partnership which is the result of a considered approach to delivering practical and stylish home improvement solutions. The two year agreement, brokered by the girls' licensing agent, Lisle Licensing, will cover the wallpaper and paint category to include: wallpaper designs, murals, borders, wall stickers and wall accessories. It also includes all forms of paint for interiors, exteriors and furniture décor.
Galerie Wallcoverings was recognised by Crown Decorating Stores in 2021 as its Supplier of the Year. As a business they focus on educating their staff to encourage consumers in experimenting with wallpaper and hope The Style Sisters will play a pivotal role in driving renewed enthusiasm for home-décor with their outstanding media presence and broad fan base.
Scheduled for launch this Autumn/Winter, the range will be eco-friendly and 100% PVC free, in line with Galerie's own environmentally friendly policy. Distribution will include DIY paint stores, high-street specialist wallpaper, interior design retailers, online suppliers and high-street home furnishing stores. The initial focus for all product lines will cover the main domestic living areas, kitchens, bedrooms and bathrooms. Working alongside the team at Galerie, the girls will be integral to the design and development of their wallpaper and complementary paint range and an objective to provide consumers with practical, stylish solutions that inspire and encourage them with what can be achieved.
Tutorials, with step-by-step guides, showcased as "How To Achieve" will be made available on social media when the range launches, along with styling ideas utilising other lines in their portfolio.
"We are incredibly proud of our creative teams who devoted a lot of time, hard work and dedication to this project" says Eloise Olde-Wolbers, Director at Galerie Wallcoverings. "We are thrilled to partner with the Style Sisters and Lisle Licensing, and fortunate to work alongside a brand that shares our enthusiasm for wallpaper and paint."
Becky Sherwood, Commercial and Retail Manager at Lisle Licensing adds: "2023 is shaping up to be a fantastic year for Gemma and Charlotte; I cannot wait to see their wallcovering and paint ideas come to life with Galerie, who are exceptional in delivering the very best in this category."
Charlotte & Gemma conclude: "Wallcoverings and paint are so important in creating an aesthetically pleasing room and our partnership with Galerie Wallcoverings aligns with the other licensees; consumers will be able to mix & match our ranges to create wonderful on-trend rooms in their homes that work for them. Being creative with colour and coverings, and supporting the sustainability effort, delivers us yet another dream team with Galerie."