The World of Eric Carle Partners with Balabala in China for Children's Apparel and Accessories Collaboration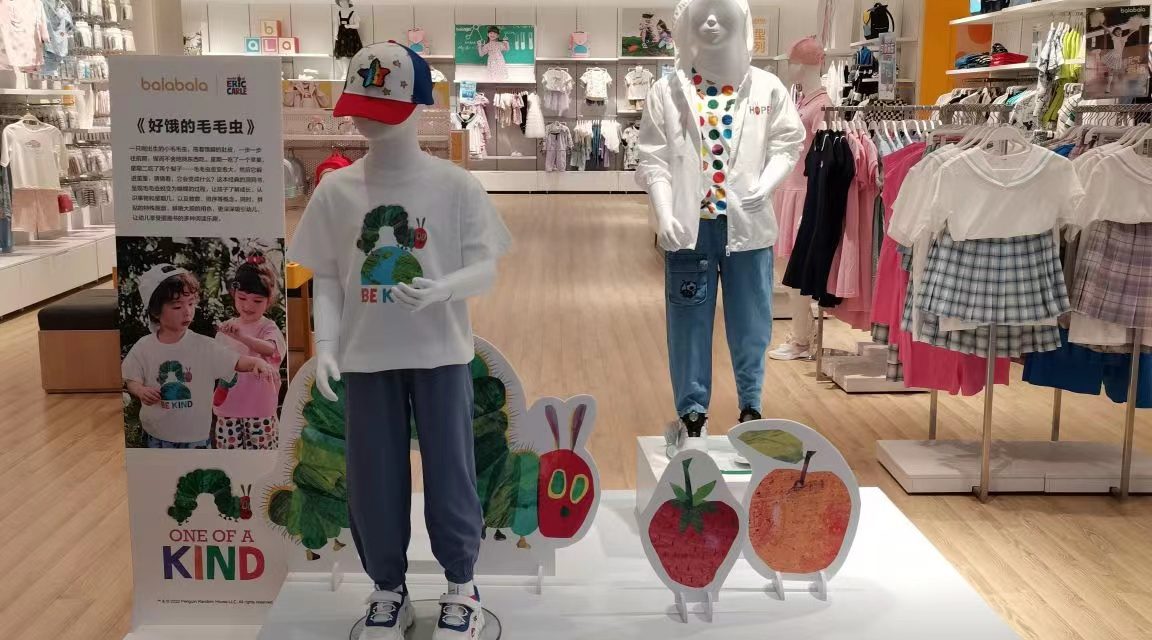 Balabala and the World of Eric Carle have announced they have teamed up for a children's apparel and accessories collaboration that launched in over 300 Balabala Stores and on Balabala's Tmall flagship Store in China. The licensing campaign for the World of Eric Carle is managed worldwide by The Joester Loria Group and in China though local agent, Guangzhou Art-land Holding Company Limited.
Balabala is China's leading kids' apparel brand under Semir Group, with annual sales amount reaching more than RMB 10 billion. It has dominated Kids' apparel market with No.1 market share and has reached 20+ million household, through its Tmall flagship store and 4,500 physical stores all over China.
The multi-category collaboration includes boys' and girls' collections including T-shirts, coats, dresses, sleeveless tops, suits and pants. The 17-piece collection utilizes the beloved The Very Hungry Caterpillar along with other iconic characters from Carle's popular Bear books, capturing the playful theme of the brand.
The launch will be supported with a 360-degree marketing campaign that kicked off May 31sththat includes Tmall flagship Store promotion, social media posts including WeChat and Weibo, in-store retail display, along with a dedicated promo video tailed made for the new collection.
The World of Eric Carle is the award-winning publishing franchise that features timeless stories and iconic characters. With 169 million books sold, the brand is a staple in schools, libraries, and homes around the world for over three generations. The global consumer products program has experienced exceptional growth in over 45,000 doors in better retail channels in 15+ countries.
The Very Hungry Caterpillar, one of the top selling children's books of all time, has been translated into 60 languages and has sold over 54 million copies since its publication in 1969.