Smurfs Collection Launched by Pull&Bear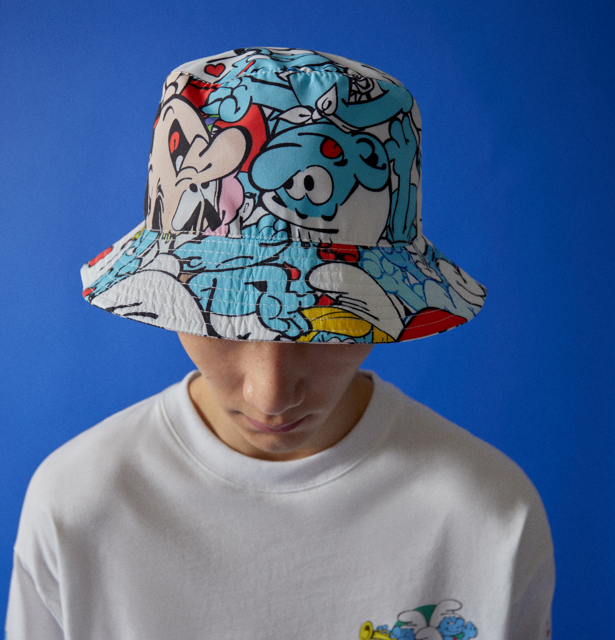 Pull&Bear has signed a Direct-to-Retail agreement with DeAPlaneta Entertainment for the global launch of The Smurfs collection, featuring the iconic little blue characters loved by several generations.
This men´s collection includes colourful T-shirts, sweatshirts, bomber jackets and jeans along with shorts, shirts, and caps. And it is now available from their online store worldwide. DeAPlaneta Entertainment coordinates the brand's licensing program in Spain, Portugal, and Central and Eastern Europe.
The historic brand is based on the characters and universe created by Belgian cartoonist Peyo in 1958. It's now more alive than ever thanks to its latest releases, including CGI animated and live action films, and the new CGI TV series for 5–12 -year-olds, which launched on Nickelodeon on 10 September and has already screened on TF1 in France. This new series combines comedy, adventure and action and will soon screen on national TV stations including RAI YOYO in Italy, KIKA in Germany, and Milkshake! on Channel 5 in the UK.
The Smurfs are about to launch a new line of toys with master toy license holder: Jazwares, in addition to new videogames, fashion collections, health and beauty lines, audiobooks and other entertainment products and experiences.