Smiley Announces Winners of 'Oscars for the Charity Sector'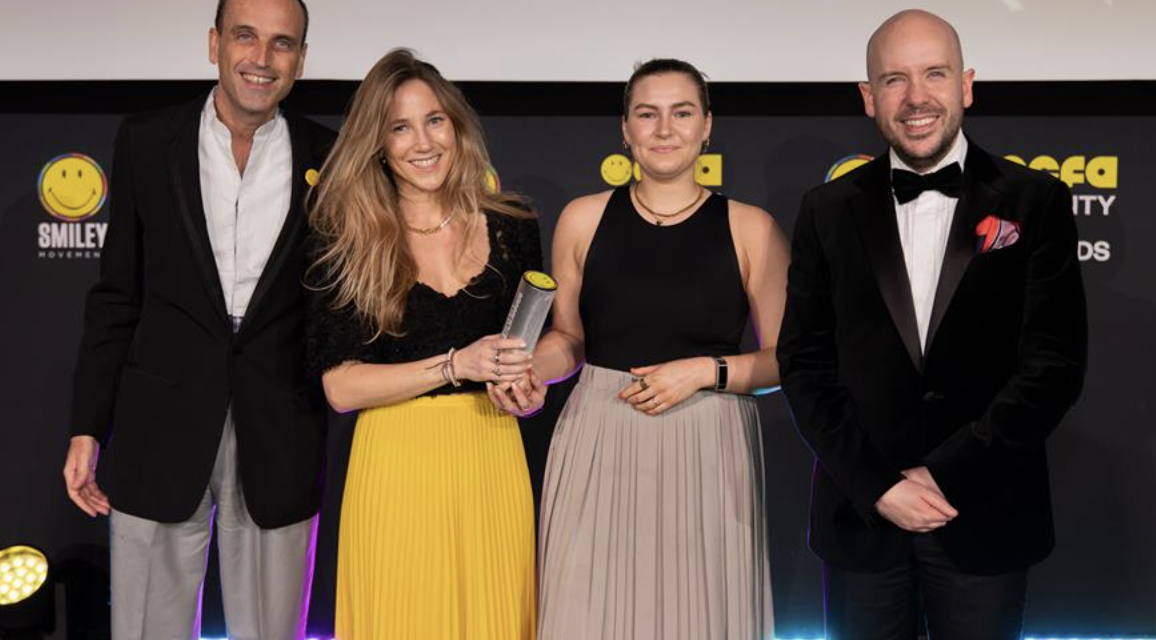 A roster of stars, including Sadie Frost, Donna Air and AJ and Curtis Pritchard attended the star-studded and much anticipated Charity Film Awards, hosted by comedian Tom Allen at the glamorous Odeon Luxe in Leicester Square.  The live awards ceremony, known as 'the Oscars© for the charity sector', is the world's largest cause-based film awards, recognised by BFI and IMDb.  It celebrates the power of film and shines a light on the inspiring work of charities throughout the UK.
 
It was an incredibly moving, memorable night and guests, including Sadie Frost, Donna Air, Jason Watkins, Arlene Philipps, AJ and Curtis Pritchard, Tala Alamuddin, Michael Parr, Charlotte Hope, Kathy Kiera Clark, Faye Winter and Joelah Noble presented awards to charities from up and down the UK.  

Also walking the red carpet in support of the Charity Film Awards were TikTok stars Maddie Jepson and Megan Bolton.
 
Winning films included: Teenage Cancer Trust, Action Aid International, Boys in MInd: Wills Story suicide, Wave Project, Teenage Cancer Trust, The Ones Who Care (We Care UK), Harry Kane Foundation, My Life My Choice: Travel Buddy, Young Westminster Foundation, Water Walk for Water, Martlets: Marc's Story, Wrap Recycle, Nacro, Barnardos, Asda Tickeled Pink, and The Women Fish Framers – Senega- World Connect.
 
The Grand Prix People's Choice Award went to Brooke Action for working Horses and Donkeys for their film Unbreakable Bonds and the Grand Prix Charity Film of the Year went to the Welsh Refugee Council for their powerful film Wales is a Nation of Sanctuary. 
 
A special recognition award was presented to Choose Love for their continual powerful and important work. A video was played from the organisations recent visit to Turkey in the aftermath of the earthquake. 
 
"We are honoured to have hosted such a wonderful event, and we are grateful to all our guests, sponsors, and partners for their support," said Nicholas Loufrani, CEO of Smiley. "The Smiley Charity Film Awards is not only an occasion to praise the incredible films created to support the charities, but also a way to shine a very bright light on the work that all the charities do, and to show how they change lives."
 
Since its creation in 2017, more than 2,500 charities have entered the Charity Film Awards and benefitted – by raising awareness about their causes and gaining increased exposure, volunteers and much-needed donations. 
This year, 25 million people watched the shortlisted films and over 200 thousand people tuned in on the night to watch via livestream. Also in attendance on the night were the heads of major UK and international charities, such as Choose Love, GreenPeace, Save the Children, as well as philanthropists and senior teams of corporate companies. The evening was powered by Smiley Movement and supported by TikTok and the Bicester Collection.