Sesame Street for Military Families launches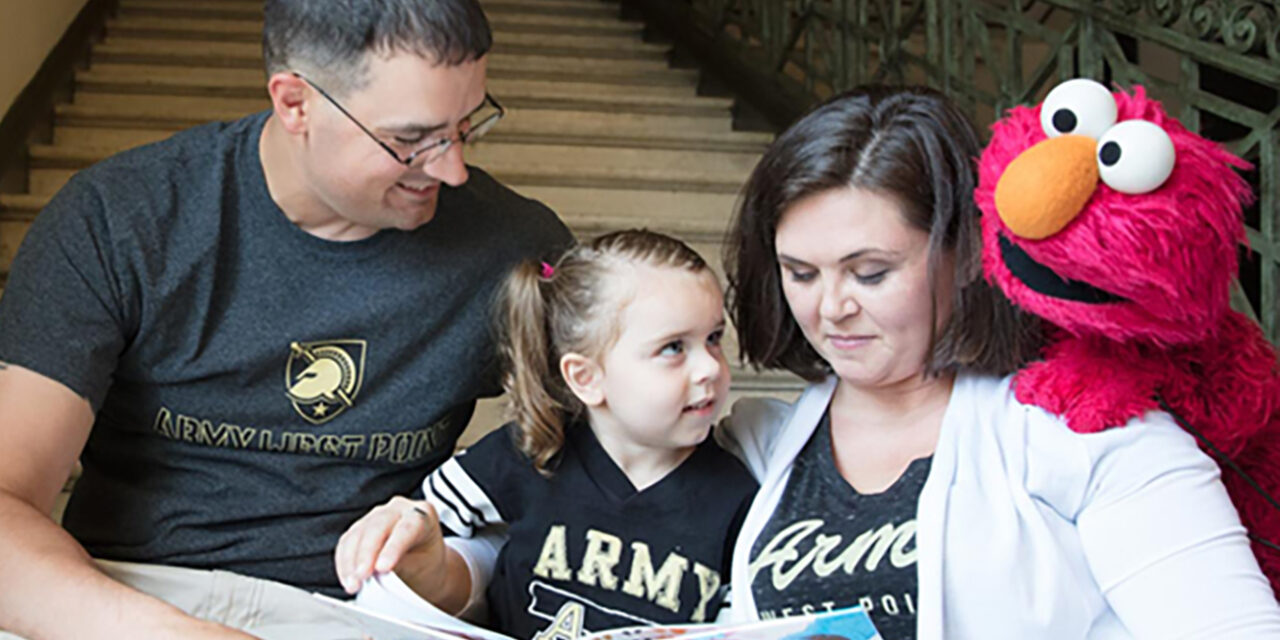 While navigating—and making the best of—change and uncertainty is a big part of military life, the last two years especially taught families to shift routines based on what we were learning about the COVID-19 pandemic. As a result, opportunities to build resilience and practice new skills together in our everyday lives were created. Today, Sesame Street for Military Families launches new digital resources called "Learning and Growing Together."
Sesame Street's Elmo and Rosita model the feelings and experiences children may encounter in videos, printable activities, and articles that cover four main areas: flexible thinking, a "we can do it!" attitude, learning at home and on the go, and learning together and apart.
New videos on the site demonstrate how riding the waves of unexpected change help us learn flexibility and foster a love for learning.
In "Bounce Back," the Sesame Street friends sing a song to remind children that they can "bounce back" when things change—useful for all children, and especially military children and families who often may experience frequent transitions. Another video focuses on separation anxiety, a common "big feeling" for kids who may struggle when a parent leaves home. In "Louie Goes Back to Work," Elmo's dad starts leaving their home to return to work, and Elmo is feeling anxious. Elmo and his dad talk through some of the changes to their daily routine. Together, they come up with a creative way to cope and make the new routines something to look forward to. Printable activities serve as jumping-off points for family conversations. Articles for parents and caregivers suggest things to practice together and language to help explain that resilience means having ways to get through change to become even stronger—not in our bodies, but in our minds and hearts.
"Change in routines is hard to get used to, even when some are necessary transitions typical for military life," said Jeanette Betancourt, Sesame Workshop's Senior Vice President of U.S. Social Impact. "Our goal is to bring children and their caregivers a sense of stability and encouragement with resources centered around social-emotional resilience as they navigate discovering new routines."
"When talking with military parents, we learned that the pandemic has created a 'new normal' of constant change that is an additional stressor on top of managing the demands of military life," said Dr. Kelly Blasko, Counseling Psychologist, Defense Health Agency. "These materials are designed to boost their resilience skills to cope with this ongoing change and uncertainty."
The new "Learning and Growing Together" materials join a robust lineup of resources to uplift and support military families through deployments, homecomings, long-term family caregiving, transitions in health care, and much more. The resources are free to families and providers and available in English and Spanish.