Smiffys Announce Launch of New Wig Line in Partnership with Manic Panic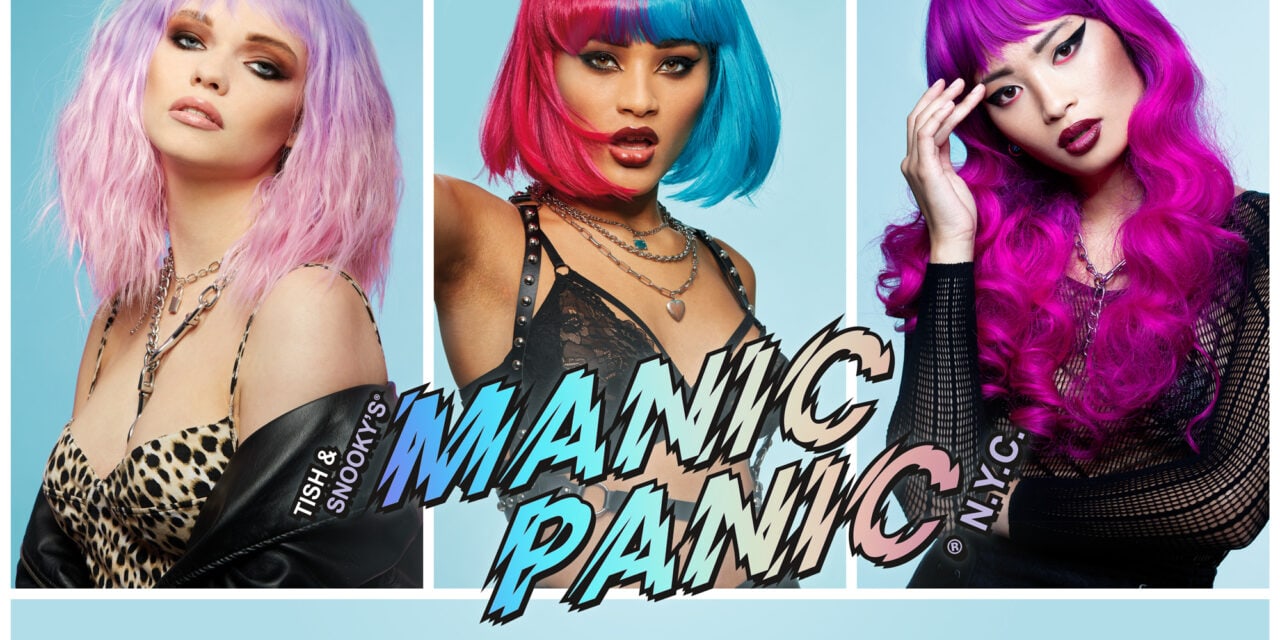 Smiffys are delighted to announce the launch of their dazzling new range of licensed wigs in partnership with Manic Panic, the leaders in creative hair colour and cosmetics.
Manic Panic, the outrageously wild brainchild of two New York City rock and roll sisters, Tish and Snooky Bellomo, launched in 1977 as Americas first Punk Boutique. For over 43 years, Manic Panic has been setting trends and providing inspiration to the beauty and fashion industries. Manic Panic revolutionised hair colouring, amassing fans worldwide, including celebrities such as RuPaul, Kylie Jenner, and Katy Perry.
"We are so excited about our collaboration with Smiffys on the new line of Manic Panic wigs! It's our dream come true!" – Tish and Snooky Bellomo, owners and founders of Manic Panic.
"The new range of wigs gives you an instant Manic Panic fix and is great for those wanting to create a bold new look. We're extremely proud of the collaboration with Manic Panic and the products we have co-created" – Dominique Peckett, director at Smiffys.
Smiffys have created 6 styles in 15 colourways, coloured using the techniques and styles that epitomise Manic Panic. The collection includes a wide variety of wig styles for those wanting to change up their look with vivid color in varying lengths.
A glamorous must, the Queen Bitch wig in After Midnight Ombre and Super Vixen wig in Amethyst Ombre ensure all eyes are on you with their long length and striking colours. The Trash Goddess wig in its Love Kitten, Fleurs du Mal, and Venus Envy colourways provide a cute but edgy style for those wanting a shorter look with a flair. For those that can't decide which colour to wear, the split dye styles – Glam Doll in Blue Valentine, Downtown Diva in Raven Virgin, and Siren in Cotton Candy Angel are great for the multicolour lovers. All 6 styles are synthetic, vegan, and heat styleable – wear as you dare! #manicpanicwigs