Second Series for Dead Pixels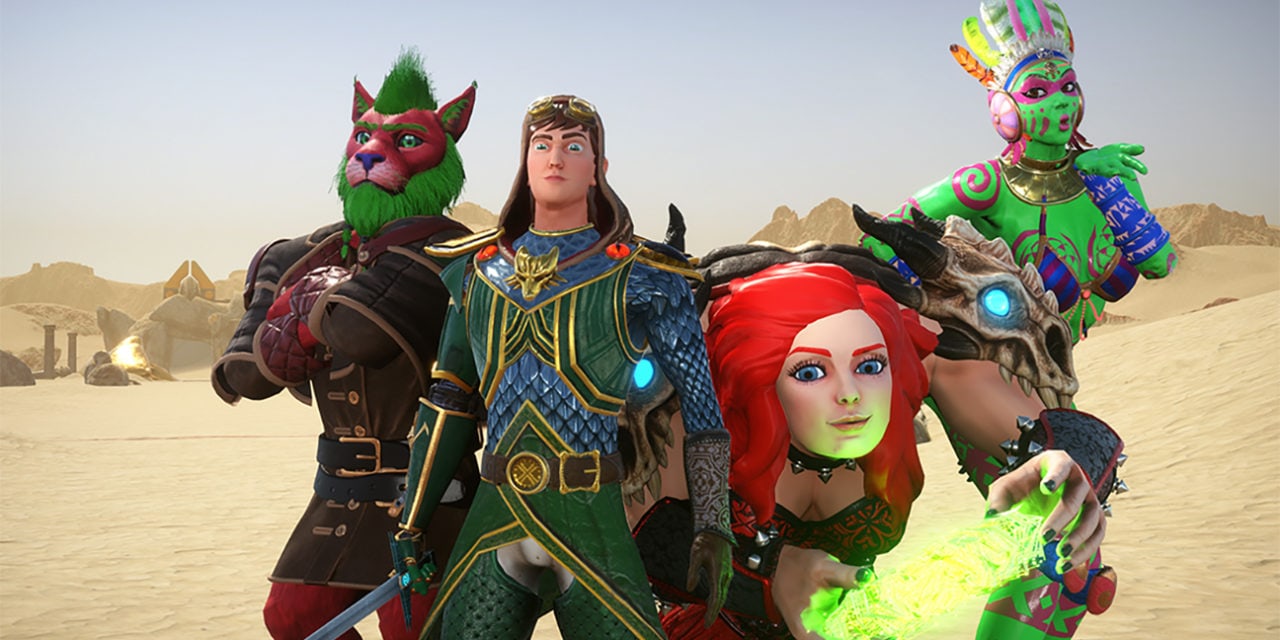 With the broadcast of the second series of E4's hit comedy Dead Pixels on the way soon in the UK, Keyframe Studios – a creative full-service London studio for 2D and 3D character animation – has announced the delivery of the show's animated content sequences. And it's been a fast, high-quality turnaround – enabled by some unique in-house innovation.
The enormously successful show parodies popular MMO (massively multiplayer online) roleplaying games and gamer culture via Kingdom Scrolls, the fictional game specially created for Dead Pixels.
But the workflow for its animated sequences went one stage beyond conventional CGI processes. The rendering – the output of the animated sequences – was accomplished by using Unity, the leading real-time 3D rendering platform. Keyframe's bespoke animation pipeline has been built on the Unity platform, fully customized over the last three years. Today, the customized animation pipeline is used in all the studio's workflow – whether it's delivering 3D CGI, 2D, virtual reality, interactives, apps or games.
Keyframe's bespoke pipeline incorporates the full creative process, beginning with animation, real-time lip-sync and motion capture recording through to lighting, next-generation virtual effects and real-time 4K+ (very high definition) rendering and compositing.
The pipeline is up to 300 times faster than the traditional render process. Equally significantly, it is also 100 times more environmentally friendly due to significantly lower energy consumption.
It is also flexible and highly responsive, affording Keyframe's clients the ability to make changes throughout the production cycle. This has been particularly useful with Dead Pixels, as it has allowed the team to accommodate continuous tweaks and last-minute amends – essential for a show where the animation has to work seamlessly with the live action to ensure that the comic timing is just right.
Dead Pixels (series one) first aired on E4 in March 2019. It focuses on three friends and their obsession with a fictional, highly popular, MMO role-playing game called Kingdom Scrolls. Starring Charlotte Ritchie, Alexa Davies and Will Merrick, it's a clever, funny and affectionate satire of game culture and the obsessions of those who pursue it, written by Jon Brown (Fresh Meat/ Succession), himself an avid gamer. It also enjoyed such a good critical and audience response that Keyframe received confirmation of series two being commissioned within hours of series one coming to an end.
As Jon Brown, writer of Dead Pixels says: "Genuinely, no other animation studio would be able to turn this around so fast – and with such incredible results.'
Asa Movshovitz, Founder & Animation Director, Keyframe, says: "With series two of Dead Pixels we have had an incredibly tight turnaround. The whole production process took less than eight months, which in animation-speak is incredibly tight for a six-episode TV show. It would not be possible without the pipeline we have developed. We happily take on new scenes or last-minute changes late into the production process because we have speed on our side. From my perspective accommodating late changes serves the whole series better and elevates the show up another notch or three…so as a studio we're more than up for the challenge!"