Ryan's World in Roblox Unveiled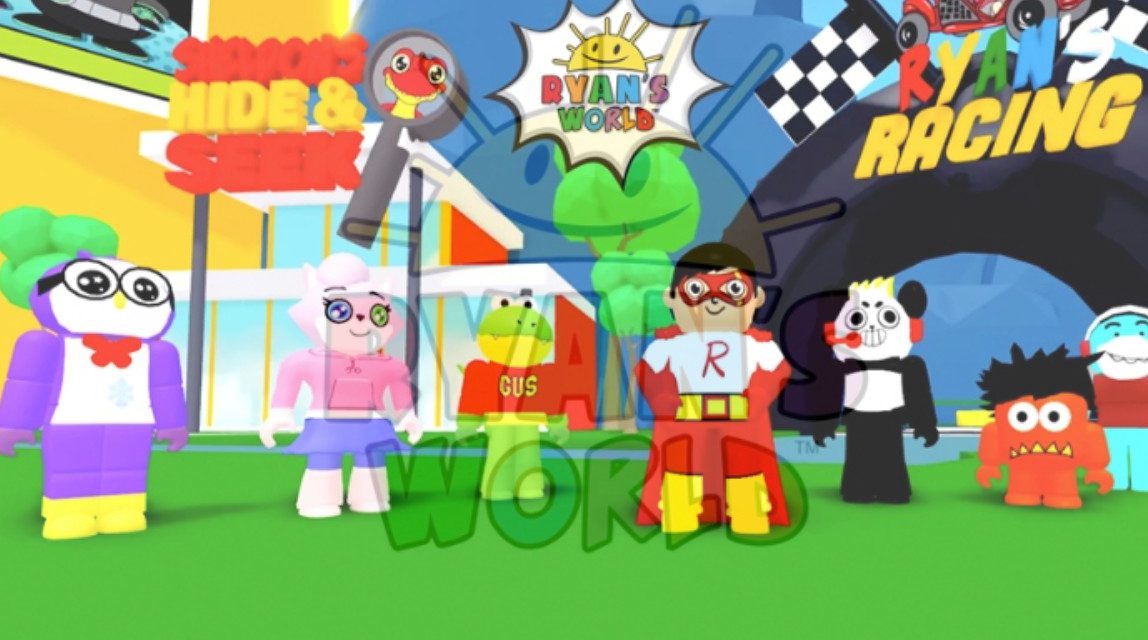 Sunlight Entertainment and p.w Games, the gaming division of pocket.watch, today unveiled Ryan's World in Roblox, an immersive digital world based on YouTube's #1 kid star Ryan Kaji of Ryan's World. This is the first-ever digital world of such a massive scope inspired and built by a YouTube creator. Kids have the opportunity to interact with their favorite characters from Ryan's World – and even play with Ryan himself!
Ryan is celebrating the debut of his digital Ryan's World experience by hosting his biggest meet-and-greet ever, virtually. During the launch party in Roblox, Ryan and all of the Ryan's World characters will give away exclusive digital items to players who meet them inside the experience—from free pets to a car specifically designed by Ryan. Players can log on to join in on the fun Saturday, Dec. 5 at 10:00 a.m. PT / 1:00 p.m. ET at www.roblox.com/games/4882738396/Ryans-World-Launch.
Ryan's World strives to be everywhere kids are, and this new experience in Roblox helps to bring millions more together. Once inside Ryan's World, fans will also be able to play alongside Ryan, Combo, and the whole Ryan's World crew, choose their "skins", take selfies and videos, and discover fun jobs such as firefighter, shop for exclusive gadgets, and challenge their friends to games like hide-and-seek.
"I've been playing Roblox since I was three years old, and it's one of my favorites. I was super excited to create my very own world that all my friends from around the world can join," said Ryan Kaji. "I hope everyone likes it as much as I do!"
Ryan's father Shion Kaji said, "We like to make sure that the Ryan's World universe remains authentic to Ryan and our entire family – including our YouTube channel content, TV show, and partnerships. Ryan has always been a super-fan of Roblox, so creating an experience on the platform is a natural extension of the Ryan's World brand. I couldn't be happier to see him take on this passion project of his that he's been dreaming of for a long time."
"We're excited to be able to bring together kids from around the world who love Ryan, while also bringing the brand to new platforms making Ryan's World ubiquitous amongst kids," said Chris M. Williams, Founder and CEO, pocket.watch, Ryan's World's exclusive studio partner. "Alignment with our creator partners is incredibly important to us and staying true to this authenticity is a big reason our creator franchises are so successful."