Products of Change Gears up for 'new era of licensing' at BLE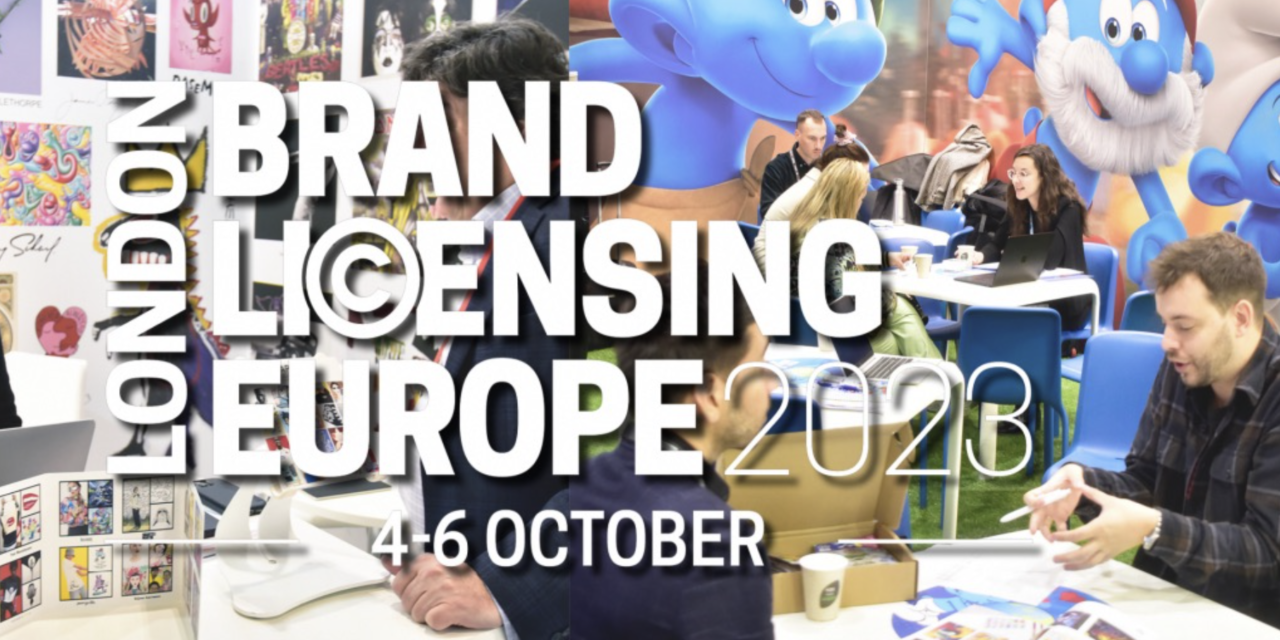 Products of Change will be presenting a new era of licensing at Brand Licensing Europe (BLE) next week. Developed in partnership with Kids Industries as well as Netflix and The LEGO Group, the Sustainability Framework Maturity Tool is a signalling gun for a whole new era of industry transparency and reporting.
The landscape upon which business operates is about to change dramatically and the $340bn global licensing industry won't be immune to the effects of incoming legislation and carbon reporting requirements set to reverberate across the global business sector. However, we can all be prepared. And that's exactly what Products of Change and its community of industry leading pioneers and innovators plan to showcase when the doors of London's ExCeL finally open for BLE from October 4 to 6.
"The Sustainability Framework Maturity Tool is designed to be the industry sustainability benchmarking tool," said Gary Pope, co-founder of Kids Industries. "We'll be using cutting edge technology to collect and process the data with clear and transparent reporting designed to help every business in our wonderful industry keep moving ahead in their unique sustainability journey."
The Maturity Tool will be unveiled live on Friday 9.30am-10am during a special panel session at BLE.
"As we know, The European Union has made its intention to reach Net Zero by 2050 very clear, with heavyweight policy such as the European Green Deal, and the Corporate Sustainability Reporting Directive to back it all up," said Helena Mansell-Stopher, founder of Products of Change.
"Across the EU, Extended Producer Responsibility laws will impact the way in which products are not only packaged but handled throughout their entire lifecycle, while the introduction of the Digital Product Passport is going to set whole new standards for supply chain transparency and traceability. Those who can get the jump on these advancing changes now are going to find themselves light years ahead when the new requirements come into full force in the next couple of years."
Joining the Products of Change Innovation Zone this BLE, Fabacus will be showcasing its pioneering Digital Product Passport technology – a unique QR code that arms customers with all the product information they will need to make a truly informed purchase. Developed in partnership with the ethical fashion brand Nobody's Child, the DPP gives customers full view of the impact areas along each garment's journey to the shelf.
"As a member of Products of Change, we're delighted to be playing an active role at BLE introducing our new Digital Product Passport initiative, building from our core product catalogue proposition," said Jonathan Baker, chief commercial officer at Fabacus.
"With a meeting space in the Green Pavilion, we're looking forward to speaking with brand owners, manufacturers, and retailers about this exciting initiative as well as sharing more widely in one of the BLE seminar slots at the License Global Theatre on the afternoon of Thursday, October 5, where Fabacus, Products of Change, and Compare Ethics will invite you all to learn more and what it means to you."
Further conversation will be brought to the show this year via the global toy maker and entertainment company, Mattel; the homewares company Pure Table Top; innovators in sustainable fashion, Smiley; the Premier League's Liverpool FC; and the environmental education platform Wastebuster who has this past month landed a major trial partnership with Tesco for its agenda-setting Recycle to Read campaign.
Launched in early September with the headline backing of Hasbro, Recycle to Read is now running a trial broken plastic toy recycling campaign across Tesco stores in Sussex. The initiative aims to build a circular economy for toys by encouraging families to rehome unwanted toys by rewarding them with Planet Care Points. These points will be collected by local schools who will then stand the chance to win major book and reading material bundles courtesy of the UK's children's publishing industry.
"The Products of Change stand will showcase how the Recycle to Read programme operates as an industry wide research and development programme to support the advance of the circular economy for toys," said Katy Newnham, founder of Wastebuster.
"The Recycle to Read team will be hosting a roundtable talk at 1pm on Thursday to present the programme, its wide range of benefits, and plans for the Big Toy Swap 2024 that will engage the global school network in toy rehoming."
This will all be hosted at Stand D120, where Products of Change Ambassadors James George – Ambassador for the Circular Economy, and Mike Swain – Ambassador for Packaging, will be on hand to meet and chat through those burning questions.
Products of Change will also be hosting a Member Drinks reception at 4.30pm on Wednesday, October 4 and invites all members to join in for a chance to network and catch up on the latest.
Mansell-Stopher concluded: "Finally, the new legislative landscape is changing the sustainability rhetoric as a wave of European legislation comes into force this year. This new legislation is creating a ripple effect within the global market and is the turning point we have all been waiting for. This, of course, does not come without its complexities.
I'm excited that POC can bring clarity and tools to the industry to help navigate this new era of business."
Products of Change Activity:
Wednesday @ 4.30pm: Members Drinks at the POC booth D120
Thursday @ 2.30-3.30pm: Paper Roundtable – join the POC paper workstream members such as The Lego Group, DK Books, and many more as we discuss the impact of paper products, and how collectively we can look to reduce this impact over the coming years.
Thursday at 4.30pm: License Global Theatre – Fabacus showcasing their pioneering Digital Product Passport technology in conversation with Products of Change and Compare Ethics.
Friday 9.30am: License Global Theatre – POC Partner Maturity Index showcase in conversation with Kids Industries, Netflix and The Lego Group.
Products of Change is looking forward to meeting with and chatting sustainable development with the industry this Brand Licensing Europe. To set some time aside for a catch up get in touch with Helena@productsofchange.com or Rob@productsofchange.com or visit productsofchange.com