Point.1888 Announces Smile Makers Partnership with Mumsnet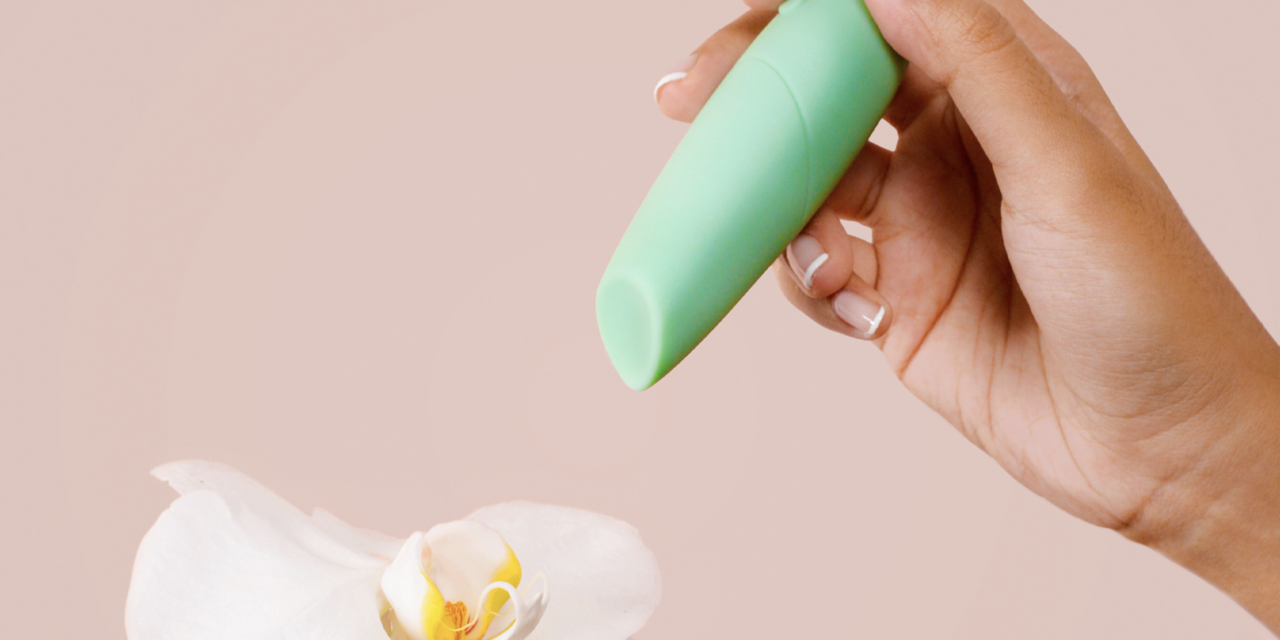 Smile Makers, the global, pioneering sexual wellness brand in mainstream retail partners with Mumsnet, the UK's leading community of mothers, to introduce The Whisperer – the very first vibrator inspired, designed and created by mothers, for mothers.
To help bring this product to life, The Point.888 – Mumsnet's licensing agent which specialises in purpose led brand extensions, worked with both brands to help create this industry-first.
Launching on the Smile Makers website on 1st February 2023, with a month's exclusivity at Beauty Bay,The Whisperer is an industry first, designed specifically to help mothers reconnect with their bodies and sexuality after the unique and extraordinary experience of childbirth. By creating this product, Smile Makers – which is renowned globally for its world class stimulation products and supporting vulva owners of all sexual life phases, and Mumsnet will be collectively tackling the taboo of mothers' pleasure, sexuality and education.
In a survey of Mumsnet users, the two brands found that 75% of mothers worry about reconnecting with their sexuality after giving birth and 80% were unable to find relevant information about doing so. 84% are proud of what their body has done, but more than 60% struggle with body image and feel like a vessel for their child's needs. Other main factors holding back mothers from resuming and enjoying their sex lives are: feeling self-conscious and reluctant to re-start sexual activity, a lack of time and tiredness and the experience of scar tissue causing general nervousness about internal penetration.
Commenting on the launch of The Whisperer, Smile Makers' brand director Cecile Gasnault, said: "We are delighted to introduce The Whisperer and be working with Mumsnet, which is such a leader within the mothering world. This is something we've been working on for a while and are very proud of the outcome.
"We knew from previous activations with our community that sex and motherhood is a deeply-rooted taboo. The lack of conversation and resources on the topic is leaving women and people with wombs feeling side-lined as sexual beings. At Smile Makers, we have been tackling taboos around female sexuality for over 10 years and that was obviously an important one to remove."
Crowdsourcing both the name and colour by the Smile Makers and Mumsnet communities, The Whisperer is an item specifically designed for new mothers to enjoy, allowing them to prioritise their own sexual pleasure and reconnect with their bodies.
Justine Roberts, founder of Mumsnet also commented, "Mumsnet has always been a place where women can share opinions, knowledge and advice on anything and everything, including sex. We hear frequently from women who are struggling to reconnect with their sexuality after having children, or who can't find the support or information they need in order to do so.
"That's why we're glad to have been able to work with Smile Makers to create the first vibrator designed specifically for mothers. In doing so, we hope not only to enable women to reconnect with their sexuality more easily after childbirth, but to also counter the outdated taboos and stereotypes that can lead to some women feeling embarrassed or ashamed about their sexual needs."
Martin McLaughlin, Co-Founder at Story.1888 (creative agency within The Point.1888), "This has been a hugely inspiring and exciting project to be part of, where two experts in their fields have come together to solve a real world challenge for real mothers. Throughout the development of The Whisperer, mothers have been central, from focus groups to product testing, and even naming of the product. This is the very definition of delivering products with a purpose and a true testament to both Mumnsnet and Smile Makers."