Cloudco Launches Care-A-Lot Club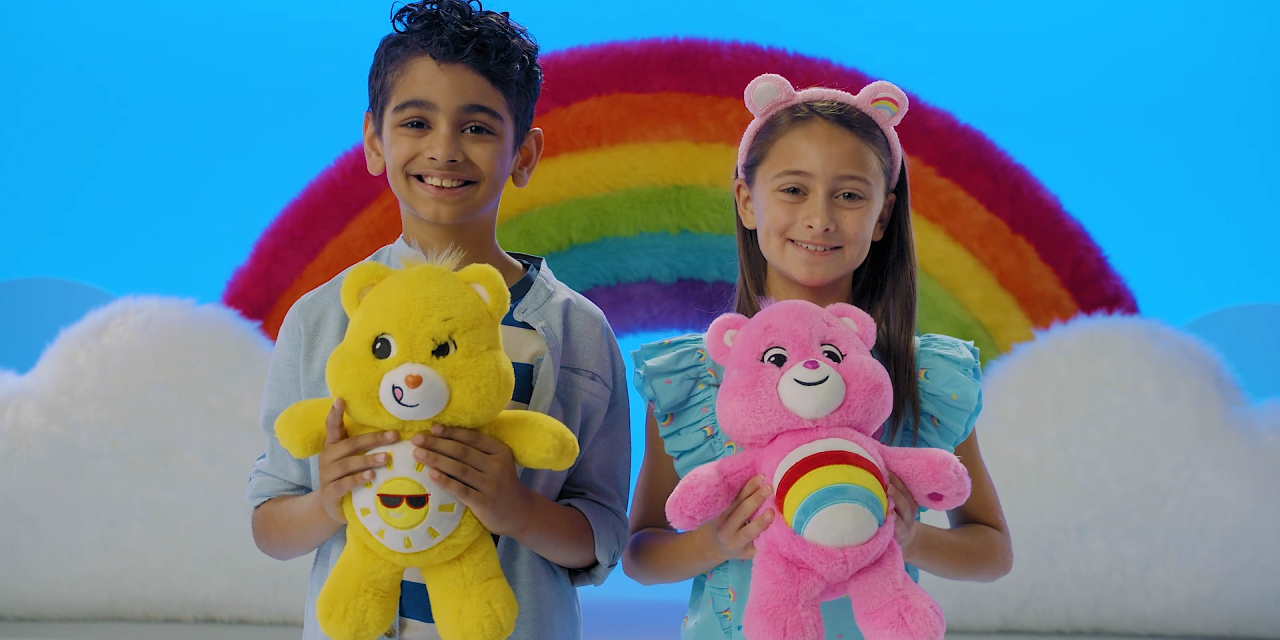 Cloudco Entertainment, owner of iconic entertainment brand Care Bears, has launched the much anticipated live-action mini series, Care-A-Lot Club. Care-A-Lot Club episodes are being released on the Care Bears' YouTube channel, with a new video rolling out on Tuesday mornings at 9a ET through July 2021. 
Care-A-Lot Club is a "YouTube-first" live-action mini series featuring the Care Bears' characters and some of our closest friends. The six-episode series features all-original music videos and pop songs in a style that is complementary to the Care Bears: Unlock the Magic 2D animated TV series.
Care-A-Lot Club features kid-relatable themes with a nod to the Care Bears' nearly 40-year history, including episodes on best friends, love, togetherness, self-care, sharing, and birthdays. Videos are viewable at youtube.com/CareBears. The response from kids and families has been overwhelmingly positive with fans sharing their excitement across social media.
"We're estatic to see the momentum of Care Bears: Unlock the Music continue with a season 2 of more original pop songs and more music videos. Our dance skills at Cloudco were getting a quite rusty over the last year, so the timing is great to pick up some new moves from the Care Bears as we all emerge from this global pandemic and return to our previous disco/break-dancing/hip-hop obsessed public lives." – Kristeen Tibbits, Cloudco Entertainment, Head of Marketing
The launch of Care-A-Lot Club aligns with the relaunch of Care Bears toys with new master toy partner, Basic Fun!. The new toy line rolled out successfully at Walmart.com and is now available in-store at Walmart and Targetas well as Amazon.com and a number of other online and brick and mortar retailers across the US, UK, and Canada. Care Bears: Unlock the Magic™TV series is now airing on Boomerang and Cartoon Network in the US, Tiny Pop in the UK, Nickelodeon/Noggin in Latin America, Tiji in France, and many other broadcasters worldwide.