Pocket.watch Announces its newest partnership with Toys and Colors,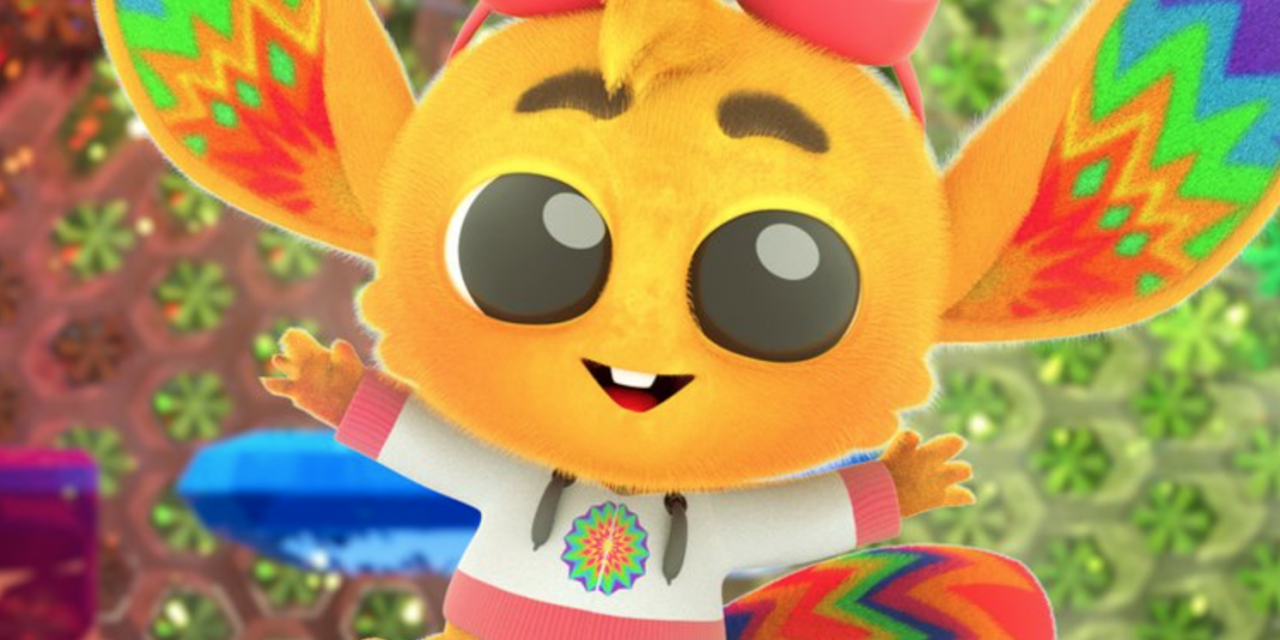 Pocket.watch has announced its newest partnership with Toys and Colors, the beloved children's YouTube channels that boast a total of 65.4 million subscribers, 1.5 billion average monthly views, and 49.1 billion total lifetime views. The ensemble Asian-American cast features young friends Wendy, Alex, Emma, Jannie, and Andrew, in addition to a host of Aunties and Uncles familiar to the channel's massive audience. Toys and Colors YouTube content, distributed in six different languages, helps kids become more confident, global citizens.  
The partnership inspired pocket.watch's latest global kids and family franchise, called Kaleidoscope City, which comes to life in an original live action/animated series, consumer products, gaming, podcasts, live events, and much more. Kaleidoscope City is a magical world of color where kids learn to see things from a new perspective. The franchise highlights the importance of diversity, varied points-of-view, conflict management, and empathy. Kaleidoscope City launches in Spring 2022.
"We are thrilled to partner with the incredible ensemble of Toys and Colors and we are so excited to introduce Kaleidoscope City as our next global kids and family franchise. This partnership reinforces our mission to bring kids more of what they love and to ensure that kids around the world see themselves in pocket.watch," said Kerry Tucker, Chief Marketing and Franchise Officer of pocket.watch. "Pocket.watch's success in bringing franchise economics to the world's most popular YouTube creators and produce, license and distribute original IP to every consumer touchpoint gives us the distinct opportunity to reach diverse audiences across the globe. Toys and Colors is a perfect addition to the pocket.watch family."
Production is underway on an original hybrid live action/animation series created by pocket.watch Chief Content Officer, Albie Hecht, titled "Toys and Colors in Kaleidoscope City" featuring the Toys and Colors ensemble as live action characters against virtual photorealistic backgrounds combined with MOCAP CG animated characters – all produced in real time in the Unreal Game Engine. This innovative approach to producing Kaleidoscope City further demonstrates pocket.watch's growing studio capabilities. The franchise also introduces a cast of new animated characters who run various world bazaar shops and help the Toys and Colors crew navigate Kaleidoscope City. Baby Rainbow, Matcha, Dax and Chi Chi all have unique perspectives and personas and will serve as the inspiration for gaming, consumer products, podcasts, live events and more.
"We are so excited to join pocket.watch as their partners in becoming the next big global franchise for kids and families," said Tim Nguyen of Toys and Colors. "After seeing what pocket.watch has done with brands like Ryan's World and Love, Diana, and hearing about their incredible plans for Kaleidoscope City, we can't wait to bring this new franchise to our fans all over the world."
Kaleidoscope City joins pocket.watch's successful portfolio of creator-based kids and family franchises include Ryan's World, Love, Diana and Onyx Monster Mysteries. The company continues to expand the offerings of each of their global franchises, while launching new ones every year. As one of the largest independent studios creating kids and family programming, pocket.watch has also produced over 3,400 episodes and 500+ hours of original content which is available on over 40 premiere AVOD, and SVOD streaming OTT platforms in over 80 territories. Pocket.watch's Emmy-nominated hit preschool TV show Ryan's Mystery Playdate is now airing its fourth season on Nickelodeon.