Piñata Smashlings toy range lands at UK Retailers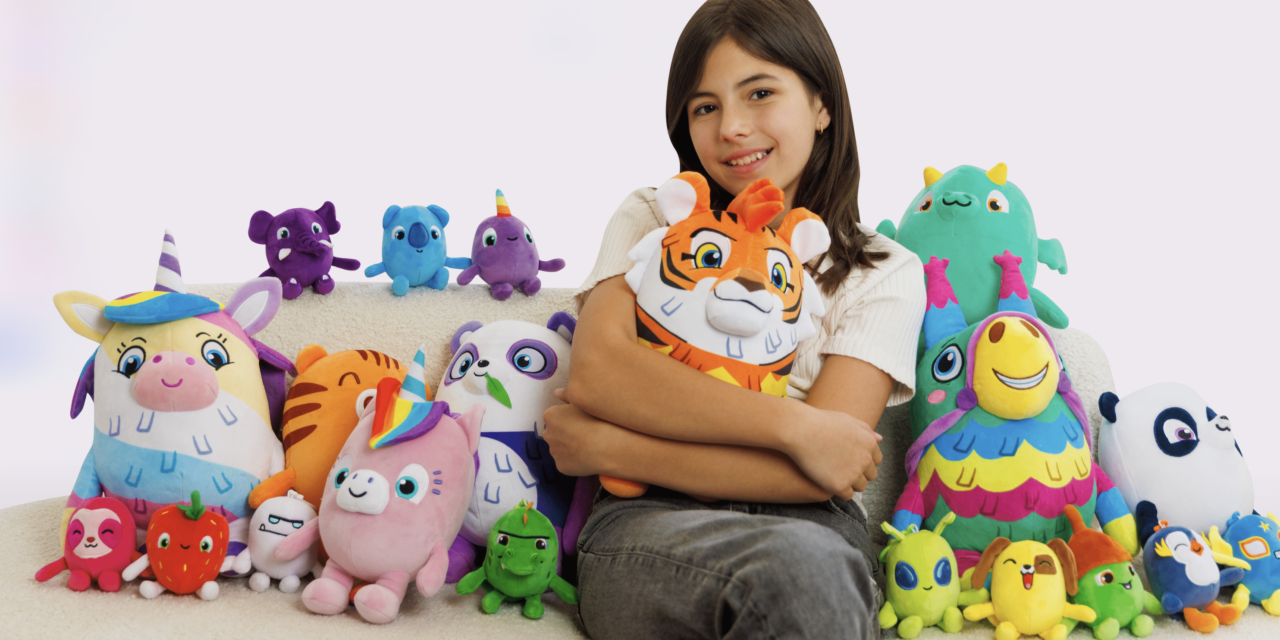 The first IP to be developed in house by innovative, fun, and fast paced studio, Toikido, Piñata Smashlings is on-track to becoming one of 2023's most exciting children's brands, having already attracted over 1 million users to its immersive Roblox game.
Focused on successfully integrating digital gaming with physical play by enabling players to collect cheeky little Smashlings characters both on and off-screen in the ever-growing world of the Piñataverse, the new Piñata Smashlings toy range comprises of collectables, plush and playsets, with RRP ranging from £2.99 to £20.00.
Launched across both Smyths Toys Superstores and The Entertainer nationwide on 7th September 2023, Piñata Smashlings is the first Roblox gaming IP to debut physical products at retail in the same launch window as the initial game, where its exciting toy range will be followed by a wider product line in apparel, books and more.
In working closely with both UK toy retailers, the Piñata Smashlings range will now appear in the display windows of all 160 The Entertainer stores, coupled with the game trailer playing on in-store screens.
Children will also be invited to create their very own Piñata Smashling via a dedicated in-store competition, with the winning design selected by the masterminds behind the game – Toikdio's creative team.
In addition, children will be able to enjoy character costume visits within Smyths Toy Superstores, together with a dedicated promotional event with the internet's most followed magician and new global brand ambassador of Piñata Smashlings, Sean Sotaridona – aka Sean Does Magic – at the Croydon Smyths Toys Superstore on Sunday 24th September 2023.
Having achieved an impressive £10 million in revenue in its latest reported financial year, Toikido is now one of the UK's fastest growing entertainment companies – with the new Piñata Smashlings toy range forecast to double turnover within the next 12 months alone.
Darran Garnham, Founder and CEO, of Toikido, confirmed: "I am incredibly excited to unveil the first Piñata Smashlings toy range and – even more so – to be working with leading retailers, The Entertainer and Smyths Toy Superstores.
In developing the IP for Piñata Smashlings, we always wanted to combine the digital gaming world with physical play and it's amazing to see this come to fruition with toys now readily available across both Smyths Toys Superstores and The Entertainer nationwide. We are already experiencing excellent levels of engagement in our Roblox game and I now look forward to seeing how this translates to our new and exciting Piñata Smashlings toy range."