Asembl Teas up Delcious Deal for Chupa Chups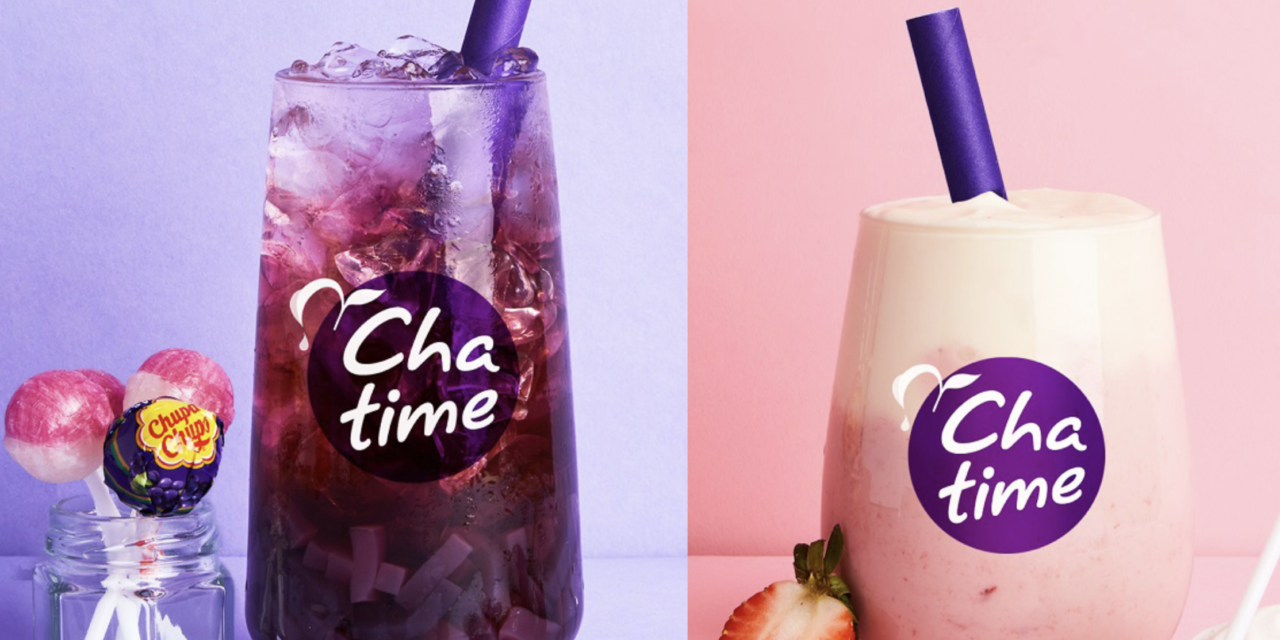 Asembl has brewed up a world first for Perfetti Van Melle's Chupa Chups brand with a collaboration with global boba franchise Chatime for the Australian market.   
Launching exclusively in Chatime T-breweries across Australia from September 19 2023 the six week 'Tea That Pops' collaboration will see Chupa Chups' bestselling lollipop flavours Grape and Strawberry & Cream come to life in delicious boba inspired beverages.
The Grape Chupa Tea is a grape frui-tea available exclusively in green tea and comes with grape jellies that add an extra pop of forever fun flavour. The Strawberries & Cream Chupa Tea is a strawberry-vanilla milky tea crowned with a dollop of creamy mousse to ensure each berry-licious sip finds its perfect partner in a velvety cream swirl.
"I'm thrilled to introduce our newest addition – Chatime x Chupa Chups. It's not just a drink; it's a whole vibe! I hope our Australian fans are all set to dive into a world of forever fun flavour and will give the sweetest launch of the season a go!,"said Perfetti Van Melle's Global Licensing Manager, Marta Ballesteros.
"Chatime is thrilled to announce our exciting partnership with Chupa Chups, a collaboration that not only introduces a delicious new range of limited-edition teas to our customers but also energises our vibrant T-Breweries with a fun and playful campaign that our loyal customers and dedicated franchise partners love! This partnership showcases our commitment to innovation and creating unforgettable experiences in the world of beverages, and we can't wait to share it with our industry peers and tea enthusiast customers," said Chatime Senior Brand Manager, Gabi Bishop.
"We are so pleased to tea up this world first for Perfetti Van Melle's Chupa Chups brand – both the Grape and Strawberry & Cream lollipop flavours lend themselves perfectly to Chatime's bubble tea. From September 19 2023 Chatime T-breweries across Australia will be forever fun – filled with incredible Chupa Chups in-store signage and decals in all T-breweries to support this incredible collaboration between two much-loved brands," said Asembl Managing Director, Justin Watson.
Available from all of Chatime Australia T-breweries from September 19 2023 until October 31 2023 the Grape Chupa Tea and Strawberries & Cream Chupa Tea launch will be extensively supported by a multi-phased campaign. This dynamic campaign covers it all – theatre in T-Breweries with a Chupa Chups takeover across all printed and digital displays, in T-brewery sampling to drive trial, engaging social content across TikTok, Instagram and Facebook, targeted communications to Loyal-Tea members through EDM, push notification and app, plus a compelling influencer campaign.
To celebrate Halloween, Chatime will also be giving away a free Chupa Chups lollipop with every Grape Chupa Tea and Strawberries & Cream Chupa Tea purchased from 17 October 2023 – until stocks run out.