PGS brings raft of deals for Bagdasarian Productions ALVINNN!!! and The Chipmunks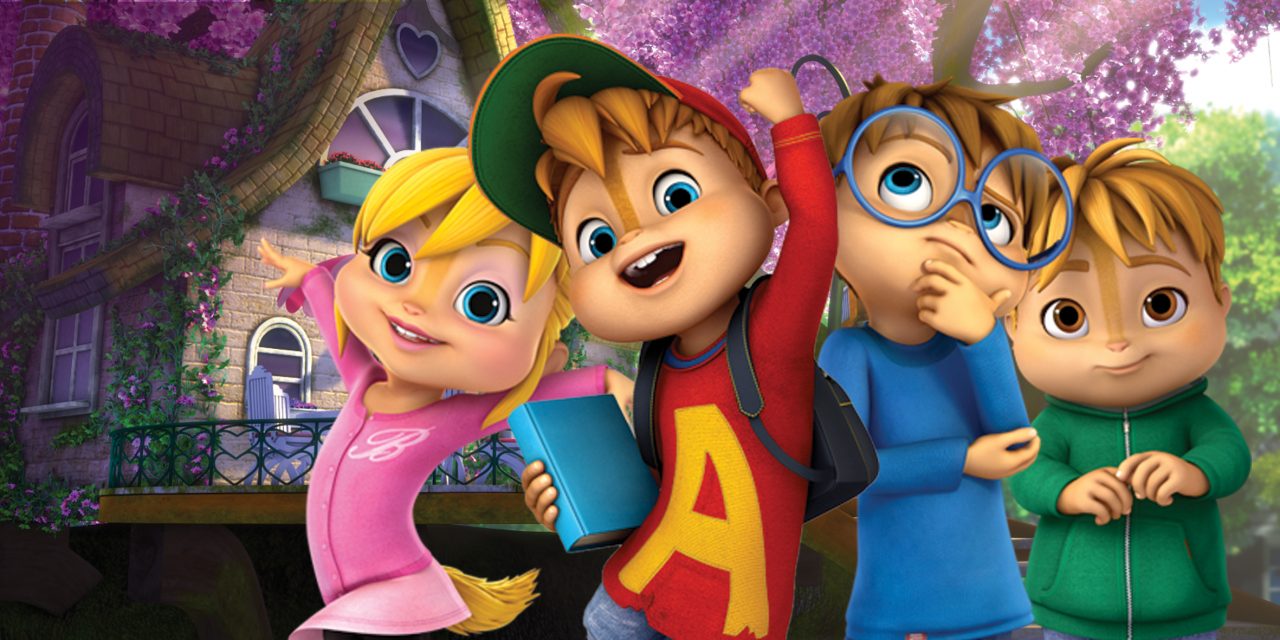 Bagdasarian Productions' famous series ALVINNN!!! and The Chipmunks, produced in collaboration with Technicolor Animation Productions and distributed by PGS Entertainment (excluding U.S. and France) is definitely on the road to continued success as PGS secures new sales worldwide. A total of seven seasons (364×11′ episodes) have been ordered, with production currently in progress on Season 5. 
NEW DEALS
Disney Japan has committed to the first two seasons of the show, making it the first step of the brand on this territory. In other parts of the world, HBO Max has signed for 2 seasons for Latin America and Eastern Europe, while Noga starts a 4 seasons commitment in Israel and True Digital has acquired 2 seasons.
MORE RENEWALS AND EXTENSIONS
As Season 5 is currently in production, the series remains successful towards existing licensees who either renew or extend their commitment to the brand. Among them: Netflix (Worldwide excl. U.S., Brazil, Nordics, DACH, France, Japan, China), Radio Canada & TVA (Canada), BSKYB & Azoomee (UK), TV Puls (Poland), MTVA (Hungary), MNCTV (Indonesia), Hot Telecommunication (Israel), TVNZ (New Zealand).
EXISTING LICENSEES
ALVINNN!!! and The Chipmunks remains as one of the top kids shows around the world, with licensees such as Nick (Worldwide excl. Japan, China & Brazil), Gloob (Brazil), TV Azteca (Mexico), M6 (France), CSC Pop (UK), Disney (Spain), Super RTL (Germany), Discovery (Italy), RTBF (Belgium), MTV3 (Finland), DR (Denmark), SF International (Nordics), Carousel (Russia), Plus Plus (Ukraine), Mediacorp (Singapore), Senyu (China), MNCTV (Indonesia), Hot Telecommunications (Israel), ETV (Africa) and many more!
"As the years go by ALVINNN!!! continues to bring success to new and historic licensees across the world. We couldn't be more excited!" comments Philippe Soutter, President of PGS Entertainment.
Originally created in 1958, the Chipmunks are one of the largest family franchises in the world, with a multi-generational, international following. Janice Karman and her husband Ross Bagdasarian are the owners of the franchise and producers of the previous 80's hit TV series, as well as four blockbuster Chipmunks movies. Currently, the new series is being aired on more than 70 Nickelodeon channels internationally, as well as over 100 leading free-to-air platforms. Season 5 is in production under the direction of Janice Karman, with co-producers Bagdasarian Productions and TAP sharing writing, producing, and directing responsibilities. Seasons 6 & 7 are planned to follow.
Presented in CGI-animation, ALVINNN!!! and The Chipmunks reflects the trials and tribulations of a single parent, David Seville, trying to raise six hyperactive Chipmunks. Like most parents, Dave's patience will be pushed to the limit, forcing him to end many sentences with the iconic "ALVINNN!!!". The series takes viewers on a roller-coaster ride of music, laughter, and stories geared to entertain the Chipmunks' generations of fans. Each episode features a new, original Chipmunks song.
ALVINNN!!! and The Chipmunks is now planned to be on-air with new episodes until at least 2026