Children's Media Conference's Greg Childs Awarded OBE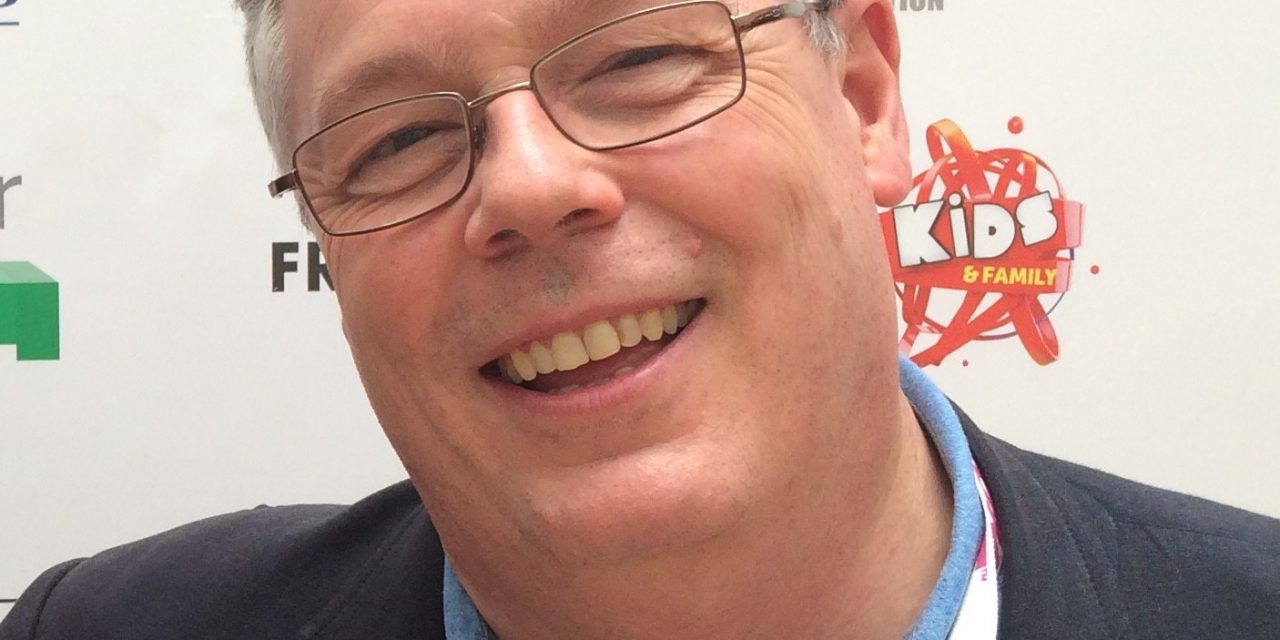 The Children's Media Conference (CMC) has announced that its Editorial Director Greg Childs has been awarded an OBE for Services to International Trade and the Children's Media Sector in the Queen's New Year's Honours List.
The award has been presented to Greg in recognition of his considerable contribution to children's media throughout his career, which started at the BBC where he worked for 27 years primarily as a director, producer and executive producer of children's programmes.
His credits include the iconic preschool series "Play School", and for ten years (1988-98), Greg was the producer of "Record Breakers" with Roy Castle, Cheryl Baker, Kris Akabusi and Ron Reagan Jnr.
In 1998, Greg created the first Children's BBC websites, and ran one of the BBC's first cross-media units creating interactive content online and linear programming for kids and teens for TV. He then moved into the broadcast side of television when he became Head of Children's Digital. In this role, Greg was Deputy Commissioner for Children's BBC, while running a day-time pre-school service on BBC Choice, and developing the children's channels CBBC and CBeebies, which Greg steered to their successful launch in 2002. He subsequently led an innovative research and development unit within BBC Children's, investigating and piloting ideas on the future of kids' media.
In 2004, Greg left the BBC, set up Childseye Consulting, where he developed projects for Playhouse Disney in the US, was in the launch team for Teachers TV, managed the development and launch of the CITV Channel, was advisor to Al Jazeera Children's, and from 2011-13 advised the European Broadcasting Union on their Children's and Youth strategy.
Greg also took up roles which would come to define a new relationship with the Children's Media industry. He was invited to become one of three Heads of Study for the German Akademie Für Kindermedien and spent 15 years delivering interactive and cross-media courses for writers and producers. This international perspective was in tune with the many appearances he made at children's media conferences worldwide as an advisor, speaker or moderator.
In 2004, Greg was invited by Kathy Loizou to join her in setting up a conference for children's media professionals in Sheffield – the first of its kind in the UK. At first embedded in the Showcomotion Children's Media Film Festival, the annual conference grew into a pan-media, industry-wide event covering all aspects of developing, creating and distributing content to children's and youth audiences.
The Children's Media Conference (CMC) now regularly welcomes 1200 delegates to Sheffield. Over 200 speakers contribute to the event and all the content is produced by industry volunteers, making it uniquely relevant. The conference has expanded to include an IP market – the International Exchange – and the CMC has developed a series of additional events and initiatives serving various sectors focused on the younger audience. This includes the annual UK delegation to the Kidscreen Summit in the US, which supports new and experienced producers, distributors, writers and composers on their journey to market.
As Editorial Director of CMC, Greg is responsible for the content it offers the industry. At the same time he provides behind-the-scenes support to companies and freelancers finding their way in the children's content market.
Greg was a founder member of Save Kids' TV. He ran the organisation for six years, lobbying for funding support for children's content commissioning. In 2012, the Children's Media Foundation was created out of Save Kids' TV to continue the campaign for the best possible media provision for UK kids, while advocating for safe, non-exploitative delivery, reasonable regulation and improved public discourse on the subject of children and media. The CMF publishes the annual Children's Media Yearbook, runs the All Party Parliamentary group for Children's Media and the Arts, successfully lobbied for the Young Audiences Content Fund, and has recently published a Report on the future of public service media for young people, which is the Foundation's latest campaign.
Greg, whose Directorship of the Children's Media Foundation is also listed in the award citation, has said: "This is a fantastic new year present. Not just for me but for the whole kids' media industry. It's for the hard work of so many UK creatives and companies that make internationally successful projects, as well as the CMC team in Sheffield. It also recognises all the people who volunteer to make The Children's Media Conference a success – advisors, speakers, session producers, student helpers – they all do their bit to make the kids' media sector the best it can be. And inspiring volunteer effort keeps the Children's Media Foundation going too. I've just done the gathering together, cajoling and persuading, steering the ship full of all these people who care about kids."