Peter Rabbit to Hit the Road for Two Years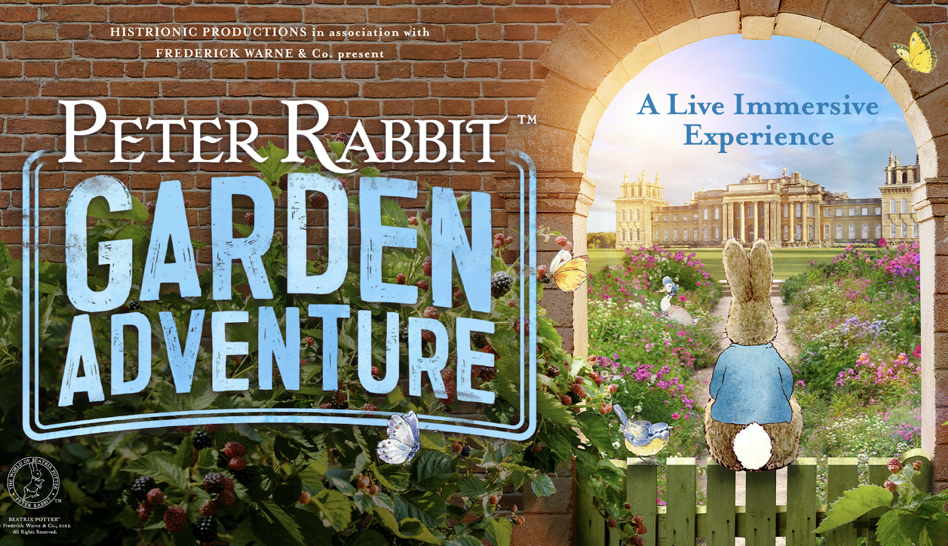 Histrionic Productions has announced its partnership with THE WORLD OF PETER RABBIT™, developed under licence from Penguin Ventures on behalf of Frederick Warne & Co. (brand owners and part of Penguin Random House UK) for at least two years of live immersive experiences across the UK. 
Histrionic Productions, the company behind last year's acclaimed pilot event 'Autumn Treasure Hunt with Percy The Park Keeper' at Chiswick House & Gardens and the upcoming 'Paddington Marmalade Messiness' in Dalkeith Country Park, will open bookings for its 'Peter RabbitTM Garden Adventure – a live immersive experience' on 19th May, before opening to guests from 6th July 2022 – 3rd September 2022.
The company's stellar reputation of using live performance and multi-sensory immersive experiences to entertain, educate and inform family audiences across the UK has enabled it to sign the deal with THE WORLD OF PETER RABBIT™ as Beatrix Potter's beloved children's story marks its 120th anniversary this year.
This is the first time PETER RABBIT™ has appeared live in a walled garden in this way, and is also a first for World Heritage Site Blenheim Palace which has allowed unprecedented access to areas of the estate, for families encouraged to help rescue Peter Rabbit from ending up in Mr. McGregor's rabbit pie.
The multi-year deal allows Histrionic Productions to tour The Peter Rabbit Garden Adventure experience across the UK, which will see Peter Rabbit, Squirrel Nutkin, Mrs. Tiggy-winkle and other beloved characters touring the length and breadth of the country in an innovative, entertaining environment for adults and children alike. 

​​Thomas Merrington, Creative Director Penguin Ventures said: "We are so excited to be bringing THE WORLD OF PETER RABBIT™ to life in an outdoor setting with Histrionic Productions during the 120th birthday year of Peter Rabbit. What better location to launch, than in the beautiful grounds of Blenheim Palace – families will be able to engage with the characters in the natural world, as Beatrix herself would have first imagined them. This is a wonderful extension of our Grow With Peter Rabbit birthday campaign which celebrates the importance of gardens and spending time in nature."