Hey Duggee Heads into Space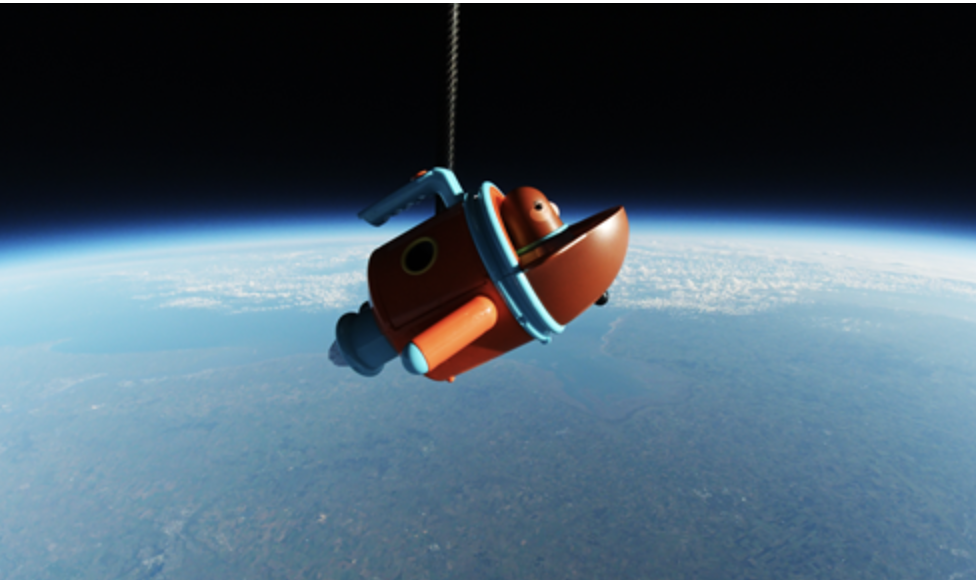 BBC Studios is excited to announce that it has sent the Hey Duggee Transforming Duggee Rocket Toy beyond the Earth's atmosphere into space!
The toy earned its Space Badge as it travelled into space attached to a stratospheric balloon, powered by Hydrogen gas, which is a sustainable alternative to Helium.
The 2-in-1 Transforming Duggee Rocket Toy, whereby astronaut Duggee can magically transform into a space rocket with loads of fun features and surprises, left Earth from a dedicated launch site in Ashbourne, Derbyshire. The Duggee Rocket travelled for an hour and a half, ascending through the Earth's atmosphere and reaching space by 19KM.
"As Hey Duggee puts fun and a have a go attitude at the heart of learning, we couldn't resist this opportunity to send the transforming space rocket toy into orbit and ignite young imaginations on the wonder of space," said Harriet Newby-Hill, VIP Marketing, Kids & Family.
Imagery and video captured show the Duggee Rocket floating around 120,000 feet above the Earth in 4K definition. Following the voyage, the Duggee Rocket parachuted back to Earth smoothly. Both the toy and the stratospheric balloon were safely recovered close to Huntingdon, Cambridgeshire.
Footage of the launch, plus further fun facts on the mission, are presented by Astrophysicist and Comedian Dr Josie Peters and is available to view on all of Hey Duggee's social channels as part of Hey Duggee Space Week (running from 28th November until 5th December).
To send the Duggee Rocket into orbit sustainably, BBC Studios partnered with Sent Into Space, the world's leading provider of commercial Near Space launches. BBC Studios chose to work with Sent Into Space because they strive to conduct their business with as minimal impact on the environment as possible.
"We're passionate about education at Sent Into Space and my little ones are big fans of Hey Duggee, so putting Duggee into space and teaching viewers about our planet is a very exciting project for us," said Dr Chris Rose, Head of Projects & Business Development at Sent Into Space.
The Transforming Duggee Space Rocket Toy is made by Golden Bear, BBC Studios' master toy partner for Hey Duggee.
Earlier this year The Transforming Duggee Space Rocket toy was named as one of London Toy Fair's 2022 Hero Toys.