Personality of the Year Award goes to TeamTO's Corinne Kouper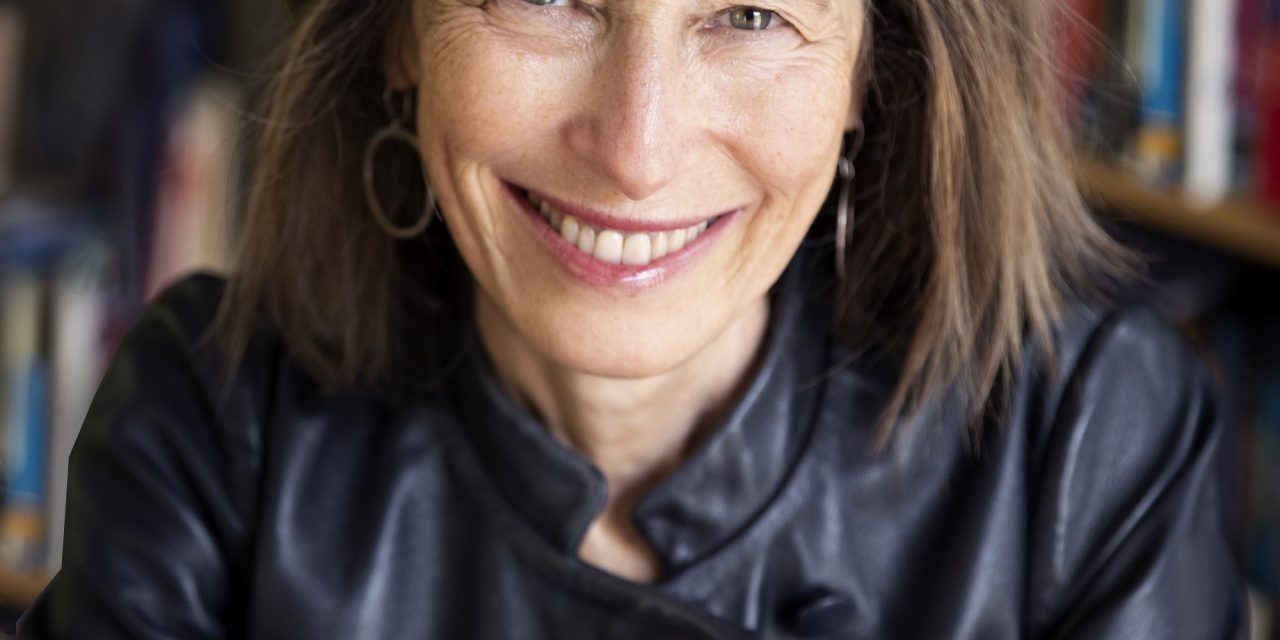 Corinne Kouper has been awarded Ecran Total's 2021 Personality of the Year Award for her vast impact on the French animation industry in her roles as Co-President and co-Founder of Les Femmes s'Animent, Board member of ECAS and of course, as co-founder and SVP of Production and Development of leading European Animation studio TeamTO. 
Lucas Fillon, Ecran Total commented, "The award recognizes people who are committed to working towards progress, on multiple levels, to create a better world. The selection of Corinne Kouper was an obvious choice. A recognized producer and co-founder of TeamTO, she has helped ensure that women in the animation industry have equal access to responsibilities, that sexism and harassment no longer exist, that social inequalities cease to be an obstacle for young people who dream of entering the sector, and that ecology becomes a priority."
Corinne Kouper, SVP Production and Development, TeamTO stated, "TeamTO is first and foremost a studio that produces some of the finest animation in the industry. However, we also want to be a company that can impact the lives of our community in a positive way by creating new opportunities and more diversity, being more inclusive, working against unfair practices and protecting the environment. It is an honor to be recognized by Ecran Total for this work that has been a part of our mission since the beginning."
Some of the initiatives Kouper has worked on in her various roles at TeamTO, LFA, and ECAS include: mentorship programs supporting first time women film makers; co-founding the first non-profit, free animation training program in France; gender parity at TeamTO across management, creative teams and on screen; helping create the first carbon footprint calculator for an animated series (which received UNESCO recognition); driving national campaigns to raise awareness and combat sexism and harassment in the workplace; organizing panels at Annecy focusing on women in animation; and building one of the most environmentally friendly studios in the world.
Kouper is TeamTO's SVP Development and Production and supervises all artistic, editorial, and financial aspects of development and production. She produced all TeamTO's original IPs (Jade Armor, Angelo Rules, Mighty Mike, Presto! School of Magic, My Knight and Me, Yellowbird, Oscar's Oasis, Plankton Invasion), as well as Babar and the Adventures of Badou (in coproduction with Nelvana). She has been awarded Ecran Total's Personality of the Year 2021, Cartoon Movie's Producer of the Year 2015 and Cartoon Forum's European Producer of the Year 2010, while Angelo Rules – executive produced by Corinne – received a 2013 Emmy Nomination and a 2010 Pulcinella Award.
Prior to TeamTO Corinne was Executive Producer of the first ever 3D preschool show, Rolie Polie Olie, a Nelvana co-production for Disney which won two Emmy Awards and six nominations, as well as Zoe Kezako, winner of the 2004 Pulcinella Award at Cartoons on the Bay and an Emmy Nominee. Corinne has been a member of the board for ANIMFRANCE (formerly SPFA)for 10 years. She is also co-President and a founding member of LES FEMMES S'ANIMENT (French equivalent to Women in Animation) which promotes the role of women in animation, and a board member of ECAS, a non-profit free-of-charge animation training program established by TeamTO in 2018.