New licensing partners for Brave Bunnies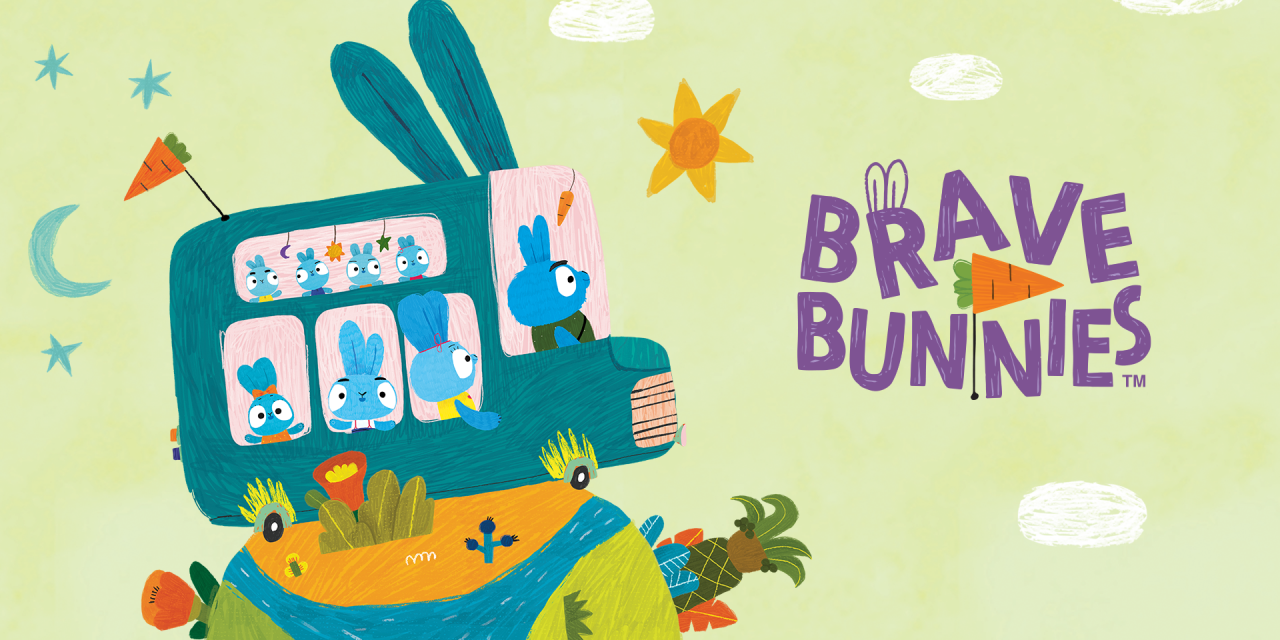 Glowberry, the creator of the widely popular kids series Brave Bunnies, and Big Picture Licensing (BPL), its exclusive licensing agent for UK & Eire and master-agent across EMEA and APAC, and Centa IP the licensing agent for ANZ region have signed up agreements with four new partners for a range of products that will expand the offerings for the hit preschool brand. New deals for the BRAVE BUNNIES brand include Caprice Australia, PMI, Five Mile Press, the publishing division of Regency Media, and Roy Lowe & Sons.
In Australia and New Zealand, newly appointed licensees signed are Caprice and Five Mile Press and will grow awareness for the brand through several key categories. Caprice is on-board for apparel, footwear, bags, and home décor. The deal with Five Mile Press includes sticker books, activity books, coloring books, novelty books, flap books, and educational books. The PMI deal spans a wide range of products, including Homeware, BTS/Stationary and Collectables to launch worldwide. Roy Lowe & Sons have signed on for the UK in their specialist category.
Dan Frugtniet, MD at Big Picture Licensing, comments: "Big Picture Licensing are very proud of working with Brave Bunnies for the last 2yrs as UK/Eire Licensing Agent and Master-Agent for EMEA & APAC to appoint key strategic partners, licensing agents and new licensees around the world for this beautiful preschool property. Our wave #1 licensees include Spin Master, Penguin Random House and DeAgostini / Planeta Libra & are all aligned and launching their product launches in 2021-22 and now our first wave #2 licensees are signed with PMI, Roy Lowe & Sons, Five Mile Press and Caprice and are all aboard the Bunny Bus for launch in 2022 across Global, UK and Australia/NZ respectively, and we are thrilled to welcome to them to the BRAVE BUNNIES family!"
Olga Cherepanova, author of an original idea and Creative producer of Brave Bunnies, comments: "We released the Brave Bunnies series in the Big World and we hope that our heroes will inspire children to explore it, come up with new ideas, make unusual decisions, listen to different points of view, and have a lot of fun. We are sure that new licensing partnerships will allow us to embody the mood and ideas of the Brave Bunnies in apparel, home décor, books and other products for our young viewers around the world