Perfetti Van Melle Taps into Masks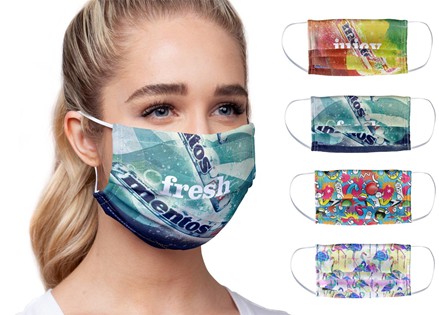 In these challenging times, Perfetti Van Melle has used its brands to cheer up the latest accessory in any outfit, with a collection of fashionable face masks developed with four of its most popular and international brands: Chupa Chups, Mentos, Smint and Airheads.
Perfetti Van Melle has teamed up with specialized and renown partners in Europe and the USA, companies that have all the official certificates to ensure the maximum safety of consumers. They have developed a stunning and eye catching range of face masks that caters to all tastes and ages, from the little ones to the most daring ones looking to stand out with this accessory.
Otso Sports is selling Chupa Chups and Smint designs online all around Europe.
In the USA, Trevco has included original Chupa Chups and Mentos masks with surprising patterns on its offering at
Still in the US, H3 Sportgear is spreading the good vibes of Airheads among international fast fashion retailers, with designs based on the playful essence of the Airheads brand.