3 Little Pigs Joins Forces with Captain Morgan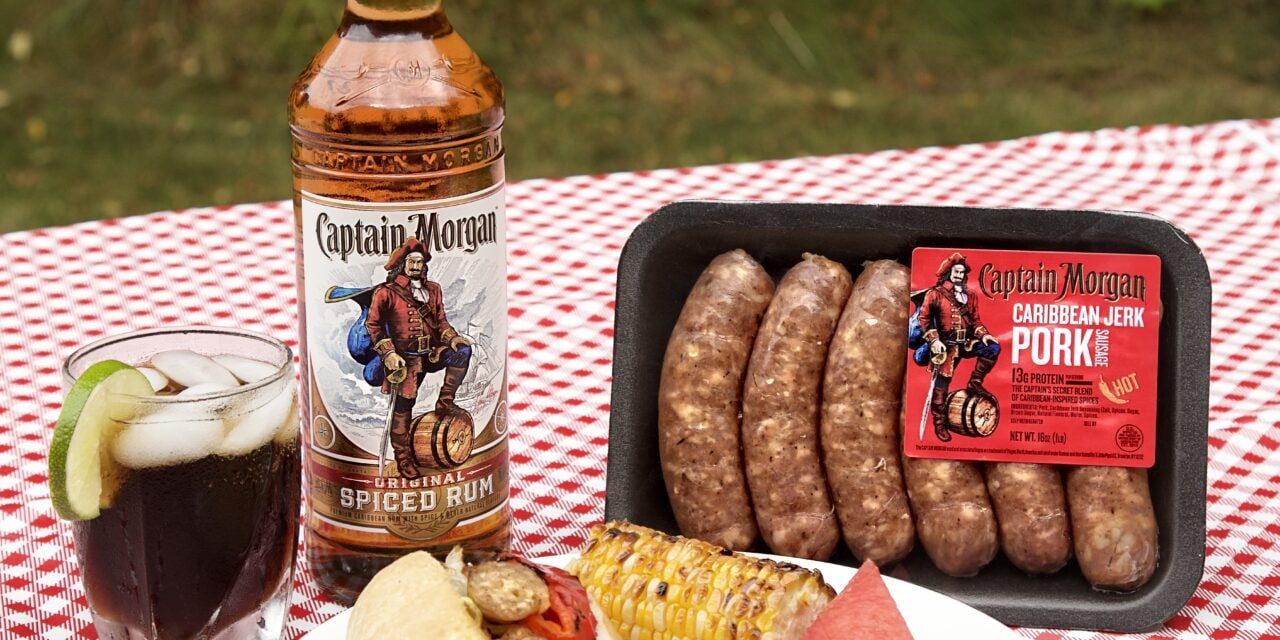 The Captain! Captain Morgan, a Diageo brand, is launching a line of sausages infused with the flavor of Captain Morgan Original Spiced Rum by partnering with 3 Little Pigs LLC, a subsidiary of Village Gourmet. Beanstalk, Diageo's global brand extension licensing agency, secured the partnership.
Founded in 1975, 3 Little Pigs is well-known for producing classic charcuterie and sausages by hand in small batches using time-honored French recipes. Newly branching out into fresh sausage production with the acquisition of sister company, Longhini Sausage, 3 Little Pigs will produce the products at Longhini's facility in New Haven, CT.
3 Little Pigs has combined its classic technique and choice ingredients with the taste and flavor of Captain Morgan Original Spiced Rum to introduce deliciously unique sausage products for prime #grillingseason.
"The goal of our licensing program for Captain Morgan is to create infectiously fun and memorable experiences. This partnership with 3 Little Pigs allows us to recruit new members of the Captain's crew and to bring consumers more fun with The Captain beyond spirits," said Declan Hassett, Senior Licensing Manager at Diageo. "We're excited to have Captain Morgan enter the meat aisle and to bring consumers a delicious new way to grill at home."