Bing Sees Increase in Toy Sales with New Licensees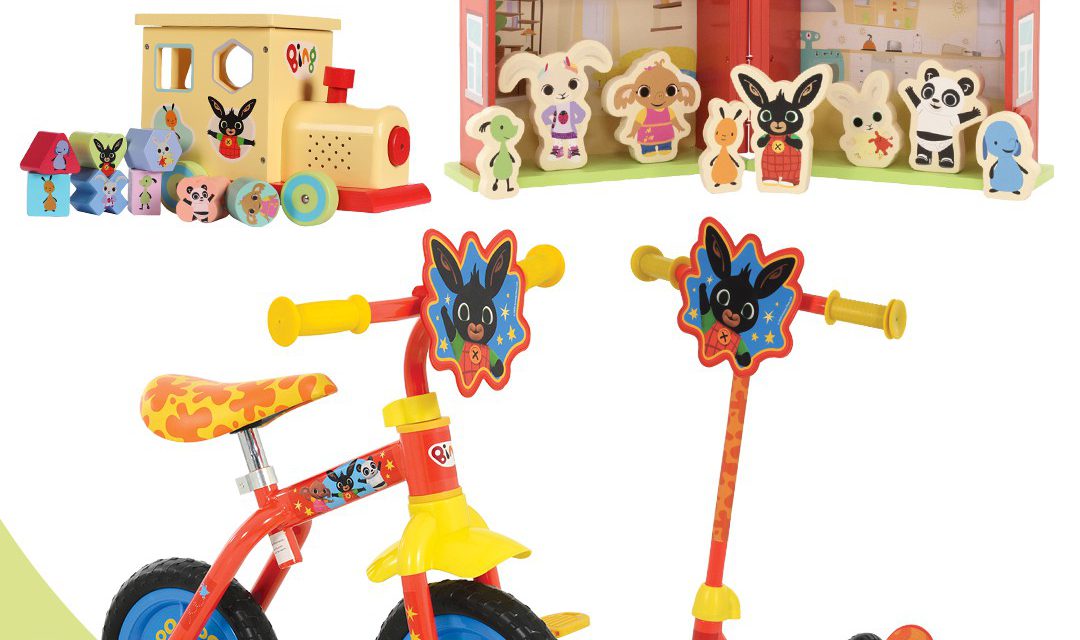 Acamar Films' pre-school show Bing is proving to be just as popular at retail as on screen, achieving huge toy growth in the UK market over the past year. Recent NPD data shows Bing listed in the top 10 fastest growing toy licenses from January to June 2020 in the UK.
The surge follows the introduction of Golden Bear as master toy partner in 2019 and the trend looks set to continue with two new toy licensees, 8th Wonder and MV Sports, launching in 2020.
Golden Bear's initial toy line for Autumn/Winter 2019 was an instant success with pre-schoolers with the award-winning soft toys, figurines and wooden puzzle proving to be the company's fastest-selling range in years. Last year's success has resulted in Golden Bear doubling their number of lines, while key retailers have doubled their listings going into Autumn/Winter 2020.
With innovative new lines including a Bing Lights and Sounds Train, new mini playsets, new plush, figurines and role play items, Golden Bear and Bing look well set for further growth in the second half of 2020.
Acamar Films continue to build out their toy programme with the addition of two new licensees: 8th Wonder for wooden toys and MV Sports for wheeled toys. These new categories further strengthen Bing's offering at retail.
8th Wonder's first range launched in Spring/Summer 2020 with 11 lines including games, puzzles, shape sorters and pull-along stacking toys. A soft launch with Very and Next proved very positive, while all three lines included in Aldi's special buy toy event in March sold out. Expanding again for Autumn/Winter, lines will be available from Amazon, Asda, Argos, Very, Aldi and B&M.
MV Sports, the UK's leading designer and supplier of wheeled and outdoor toys, are set to launch with three lines in Autumn/Winter 2020. Their colourful Bing Balance Bike, Tri Scooter and 12' Bike will be available from B&M, Very and Aldi.
Louise Simmonds, Head of UK Licensing and Merchandising at Acamar Films, said: "We are thrilled with the success of Golden Bear's fabulous toy range, which reflects the ever-growing demand for all things Bing, and are very excited about their new range which we are sure will be another huge hit. We are also delighted to welcome our new partners 8th Wonder and MV Sports, allowing us to offer an ever-expanding variety of toys which capture the essence and values of Bing and give Bingsters fun new ways to engage."
Louise Tyrer, Sales Director at 8th Wonder said: "We are greatly encouraged by the initial success of our new range of innovative wooden Bing toys and the overwhelming response from retailers and customers alike. We are set to welcome additional key retailers on board throughout Autumn/Winter 2020 and early indications for next year are showing even further growth."
Phil Ratcliffe, Sales & Marketing Director at MV Sports said "Were excited to include Bing in our preschool portfolio. As the UK's leading supplier of wheeled and outdoor toys we recognise that Bing's affinity with play, the outdoors and nature is a great fit for our product. MV Sports see Bing going from strength to strength in the UK and are delighted to be on this journey with Acamar Films."