Gamestream Acquire New Rights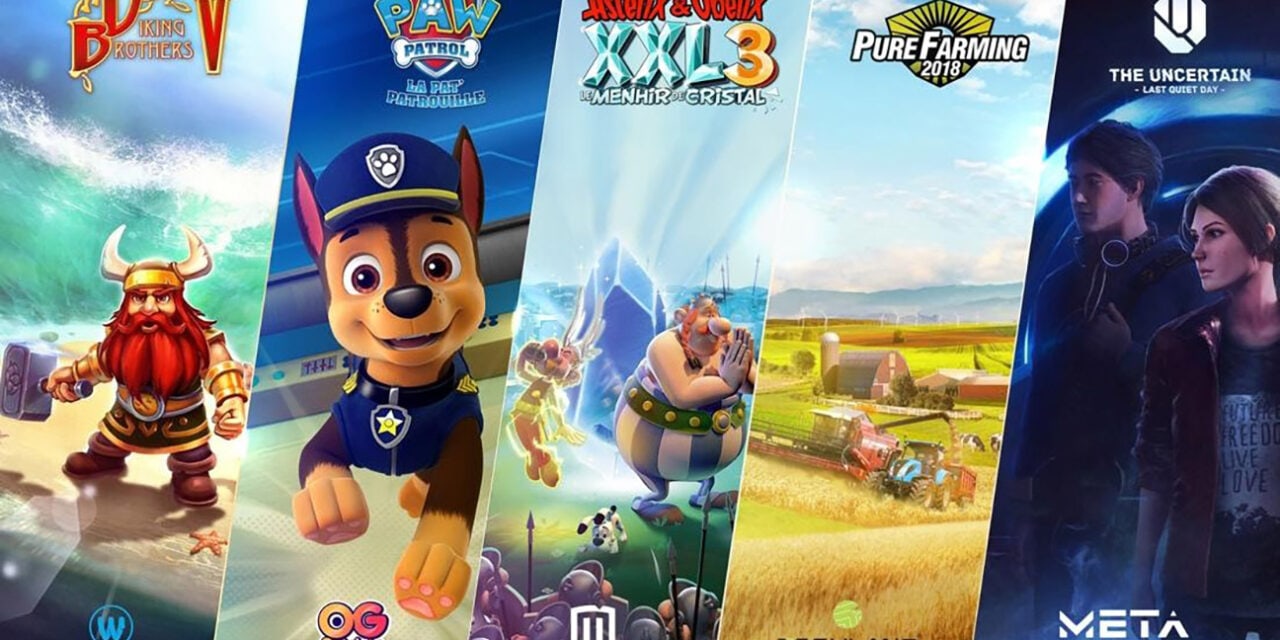 Gamestream, the world leading provider of cloud video game streaming solutions for B2B industries – is thrilled to announce it has emboldened its publisher partnership network, having secured the licensing rights for over fifty console quality video games for its rapidly expanding family focussed cloud gaming catalogue. Gamestream is welcoming onboard globally recognised IPs including the smash hit children's franchise PAW Patrol: On A Roll!, Asterix & Obelix XXL 3 – The Crystal Menhir, Call of Juarez: Gunslinger, Who Wants To Be A Millionaire?, and Garfield Kart Furious Racing.
In addition to the strengthening of its iconic video games catalogue, Gamestream is launching a solution to empower global video games publishers to launch their own-branded cloud gaming solution. This solution harnesses the full might of Gamestream's market leading technology, delivering ultra high performance cloud gaming with low bandwidths, across all platforms including PC, tablet, console, mobile, IPTV and Smart TV, delivering gaming anywhere at any time. The solution includes critical operational services such as auditing, game data analysis, and the optimisation of video game content so they translate well into high quality cloud gaming experiences.
Gaëlle de Jong, Director of Content and Licensing at Gamestream, commented:
"We're incredibly proud to be expanding our family of global publishing partners to deliver over thirty new titles to our burgeoning global catalogue of iconic video games. Our goal is to focus on providing our diverse industry clients across sectors such as telecoms and hospitality with best in class gaming franchises which are loved by families all around the world."
Ivan Lebeau, CEO of Gamestream, commented:
"Over the last year or so, an increasing number of our video game publishing partners have asked Gamestream to develop bespoke cloud gaming strategies and solutions for their core brands. They are doing this to create a direct communication and community channel with their passionate user bases, and also with the objective of reaching new audiences. Publishers are now realising that cloud gaming allows them to easily reach casual gamers which don't normally invest in hardware such as a console or PC, or gamers with limited computational resources at the user side. The games industry is facing an inflection point, as cloud gaming is powering a transformation for video gaming accessibility and usage. Publishers can now engage with their carefully nurtured communities with cloud gaming, due to Gamestream's leading global technical infrastructure and expertise."