PARAMOUNT PARTNERS WITH SIDEMEN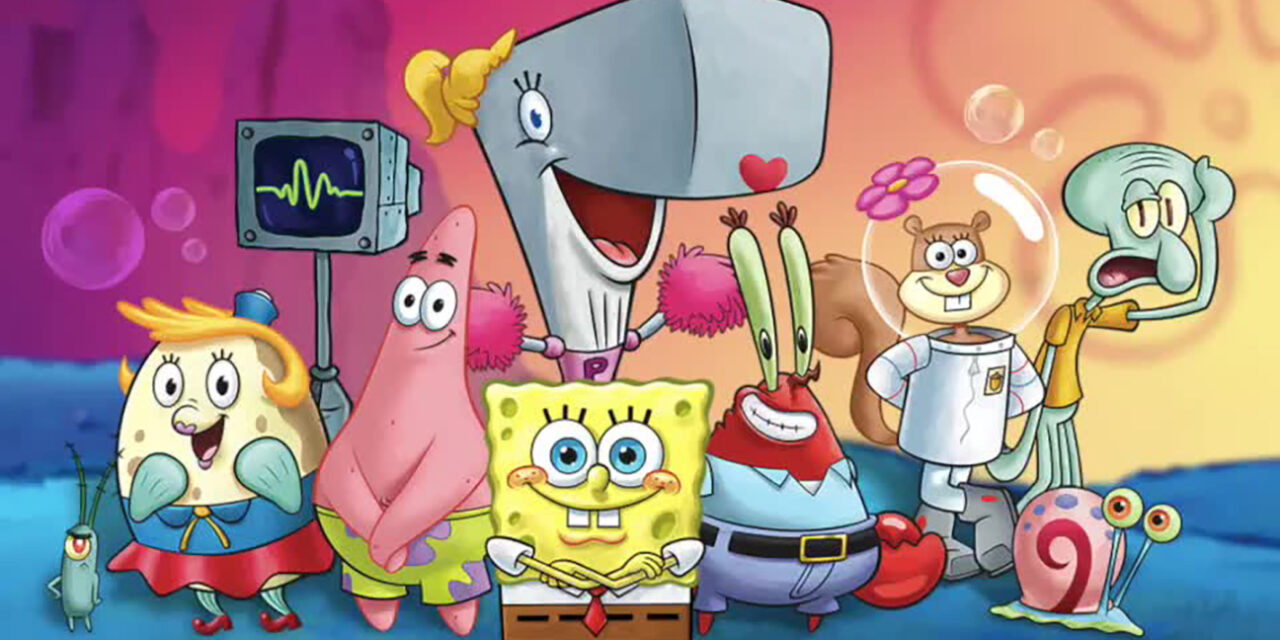 Paramount recently announced that its UK Consumer Products division has partnered with British YouTube group, Sidemen, to launch an exclusive capsule collection of co-branded apparel and accessories. The 10-piece range inspired by Nickelodeon's iconic animated series, SpongeBob SquarePants, includes vibrant t-shirts and hoodies, as well as a matching blanket and phone case.
The capsule collection designs feature the popular cartoon character, SpongeBob SquarePants combined with the SDMN lettering to create a variety of humorous and contemporary concepts.
The entire collection will be available at a pop-up store in the Design District in Greenwich from Thursday 27th October, followed by an online launch on the Sidemen Clothing website, on Sunday 30th October. The temporary pop-up store will run until Sunday 6th November, while the capsule collection will continue to be available for purchase on the official Sidemen Clothing site.
The new partnership will also be supported by a wider marketing campaign, which will see a SpongeBob SquarePants takeover of the escalators at North Greenwich Tube Station in addition to T-shaped branding being displayed on 30 London buses around the capital.
"We are thrilled to be working with Sidemen on this unique fashion offering", said Venetia Davie, Vice President, Consumer Products, UK & Ireland at Paramount. "SpongeBob SquarePants has a far-reaching global appeal, and our latest collaboration with Sidemen will elevate SpongeBob across the adult demographic through edgy and playful apparel and accessories."
Matt Peters, MD of SDMN Clothing said: "We're hugely excited to bring this partnership with Paramount to life. It's the biggest collab we've done to date with one of the most amazing franchises ever. We're super proud of the end result and we can't wait to see fans wearing it!"

Aaron O'Neill, Co-founder of Arcade Media and Manager of The Sidemen said: "Thank you to our partners at Paramount for this huge opportunity to bring SpongeBob and Sidemen together. It's a real moment for the space and we're all so excited to see it out in the world!"