Olive Oyl Features in latest Moncler Collection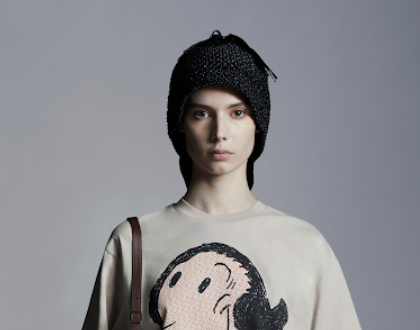 King Features has announced its latest collaboration, spotlighting animated icon Olive Oyl who appears in the 2 MONCLER 1952 WOMAN Spring/Summer 2022 collection by Veronica Leoni. As part of the brand's MONCLER GENIUS project, playful prints highlight Olive Oyl's unique fashion sense and dymanic personality. 
Olive Oyl has been a groundbreaking female character since her debut in 1919 and Veronica Leoni chose to feature Olive in her latest collection due to her widely recognized confidence and humor. Retro images of Olive Oyl were carefully selected to create garments that capture her relatable yet unique personality. The collection includes a capsule of T-shirts and hooded sweatshirts and is available now on Moncler.com and in select Moncler boutiques.
"We are very happy to have secured this collaboration with such a high-end and innovative brand as Moncler and such an iconic character as Olive Oyl," said Grazia Bussandri of Premium Licensing, King Features' Italian agent who secured the deal with Moncler.
"For decades, style makers around the world have been inspired by Olive's confidence and glamourous self-perception," said Carla Silva, VP/GM, Global Head of Licensing, King Features. "But this capsule from Moncler is in a class of its own. The clever designs highlight what a dynamic individual Olive Oyl is and the characteristics that make her so appealing to fans and fashionistas alike."