Premoli + Di Bella Launches High-End Pet Design Collection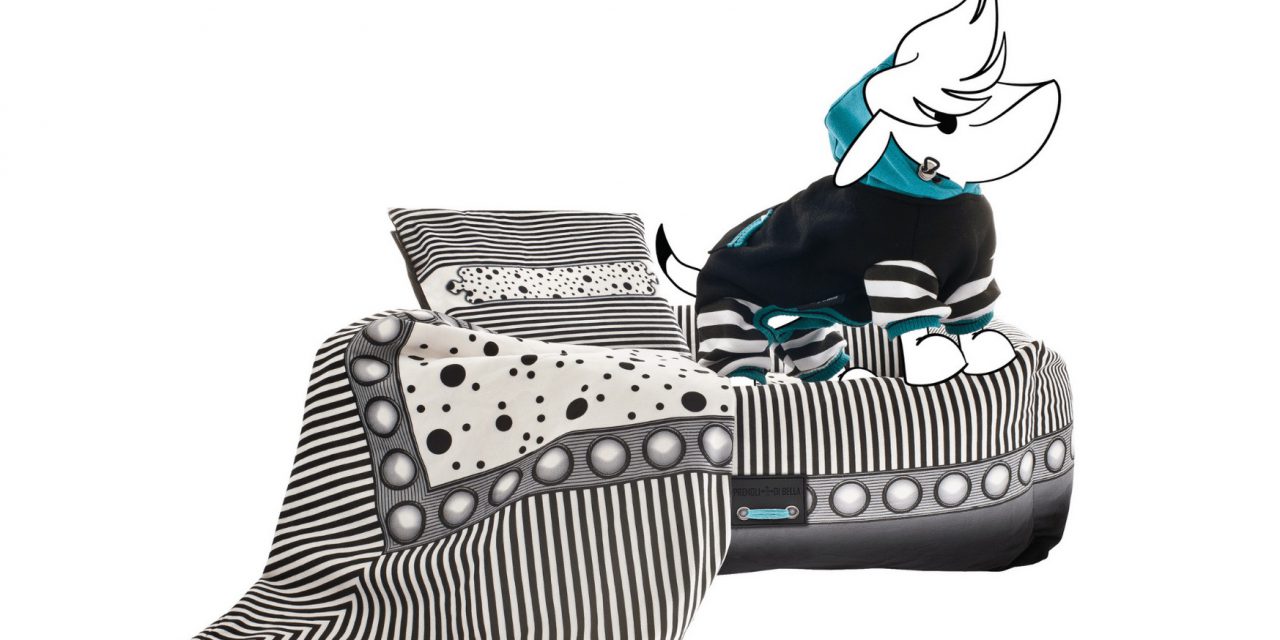 Maurizio Distefano Licensing, which manages the licensing programme for the fashion brand Premoli + Di Bella, has announced the arrival at retail of the collection Premoli + Di Bella Pet Design, produced and distributed under licensing agreement by Ferribiella Spa, a name synonymous with Italian excellence in the world of pet comfort.
Available in Italy's leading pet stores since late 2020, the first collection from Premoli + Di Bella Pet Design, with the theme 'Iconic', underlines the bold creativity of the Giovanni Premoli and Dario Di Bella partnership in a number of ways: sumptuous velvet beds for dogs and cats, soft velvet blankets for home pet use, raincoat ponchos, gym-style suits and ceramic bowls with matching placemats.
Several other releases are on the way, each one offering a specific new theme created by the two young designers whose bold creativity has seen them dubbed 'the Stylists of the Third Millennium'. All will bring together products that combine the innovative and the functional for their target audience of animals and their owners, the result of years of studies, research and know-how from Ferribiella Spa combined with the very best the world of interior and home décor can offer from Giovanni Premoli and Dario Di Bella.